Cool Lassi
Cherry and grapes provide energy and curd gives memory power. When it gets a cool effect of ice cream, this lassi will be loved by kids a lot.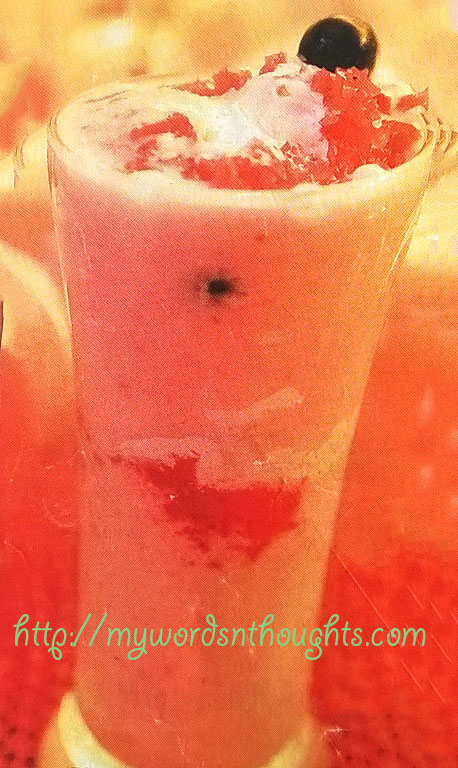 Ingredients for Cool Lassi:
1. Sour-less curd – 1 cup (thick)
2. Cherry – 1/2 cup + 4
3. Grapes (purple colour) – ¼ cup
4. Vanilla ice cream – 2 scoops
5. Sugar – ¼ cup
How to prepare Cool Lassi?
1. Grind ½ cup cherries using a mixer.
2. Add curd to it and blend it well.
3. Add sugar and mix well.
4. In a serving glass, pour a little cherry-curd mixture, and place grapes as second layer.
5. Place a scoop of ice cream, followed by cherry-curd mixture.
6. Cut 3-4 cherries into small pieces and spread on its top.
7. Place a second scoop ice cream and finally a cherry and a grape to decorate.
8. Place in refrigerator to chill it and then serve.
Courtesy: Vanitha Magazine 2010, March 1-14
(Visited 102 times, 1 visits today)