Lychee Mousse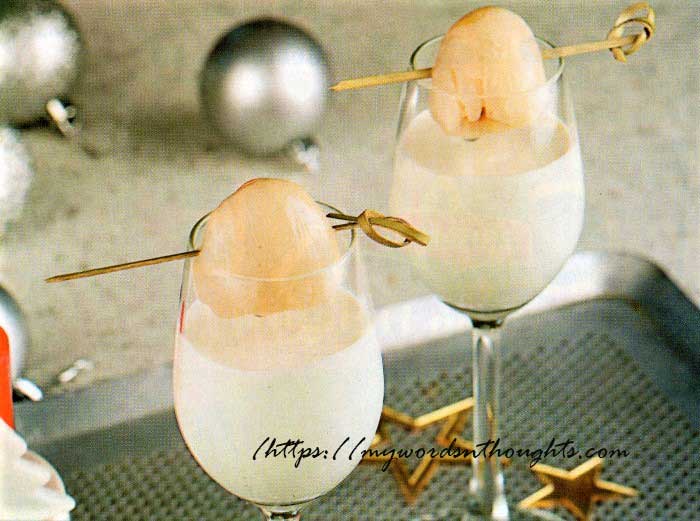 Ingredients for Lychee Mousse:
1. Lychee (available in cans) – 450 gm
2. Gelatine – 15 gm
Lemon juice – From half lemon
3. Eggs – 3
Sugar – 100 gm
4. Cream – 250 gm
How to prepare Lychee Mousse?
1. Open the can, take some juice and mix it with gelatine and lemon juice in a bowl.
2. Using double boiling method, melt it, by placing the bowl above boiling water.
3. Keep some lychee aside for decoration, and slowly mix the remaining portion with gelatine mixture. Never blend it too much.
4. Mix sugar and egg in a bowl and place it above boiling water.
5. Keep beating the contents till they thicken. This is the custard used for mousse.
6. Then allow it to cool off completely.
7. Beat cream slowly and then add to lychee mixture.
8. Add this mixture to the custard and place ice cubes above it.
9. Beat the contents till they thicken.
10. Transfer your Lychee Mousse to serving bowls and refrigerate for a while.
11. Decorate your mousse with remaining lychee fruits and serve.
Courtesy: Vanitha Magazine December 10-23, 2022
Read a few more fruit dessert recipes. Visit my page.