Latest lighting techniques for your interior
To fill your home with positive energy always, you need to take care of its lighting arrangements. A home filled with light, with less electricity cost is everyone's dream. Earlier arranging an electric bulb, a few neon bulbs and a tube light – lighting your living room is over. But now things have changed a lot and people are willing to spend their hard earned money to give an elegant look to their interior. Now it's the era of spot lights and concealed lighting, the trends currently in 'spotlight'. Let me provide a few tips for you.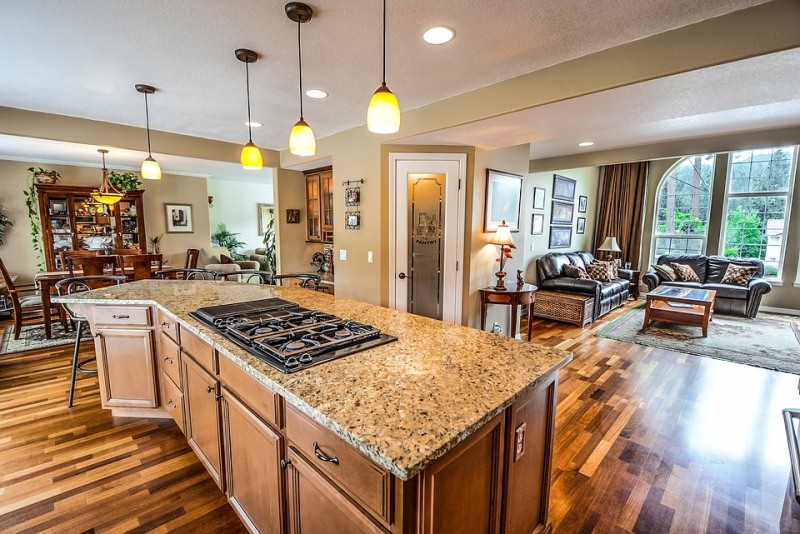 1. While designing the plan, give importance to natural light, and room should be arranged in such a way that sunlight is used effectively. Construct windows to get maximum sunlight inside.
2. For lighting the living room, yellow colour tube light is best. Use indirect lighting method so that light reflects everywhere uniformly.
3. You can highlight paintings and indoor plants using lighting. If a light is given in the ceiling above the television, you need to put on that light only while viewing TV programs.
4. Use pendant light above the dining table. It gives attraction as well as highlights your dining area. If it's of pull down type, it's simply the best.
5. Use up-lighting in your bedroom to give general lighting. It's better to arrange lights in the wall, where headboard of bed is placed. If so light won't penetrate your eyes in case, when you put on lights while sleeping.
6. You can place spot lights inside wardrobe that automatically switch on while opening and switches off, when it is closed, similar to refrigerator lights.
7. You can place lights in the wall above the bathroom doors. Place light at edge of mirror too.
8. Lighting arrangement of kitchen is based on its cupboards. Instead of lighting in ceiling, you can use up-lighting above the cupboard. You can place a few lights beneath the cupboard to get enough light on countertop.
9. Place a light above the main door. It helps to open and close the main door easily.
10. Now highlighting is the latest trend instead of giving uniform light everywhere. Light when combines with dark gives a mesmerizing beauty.
11. Instead of light and shade method, hiding the light source behind interior objects or fold ceiling is the latest trend. It's known as concealed or indirect lighting method.
12. Courtesy lighting is used to give light to a particular wall or floor with less intensity. It helps to design interior of a room based on this wall or floor. To give lighting to a particular wall, light is placed at the top most position. If you want to highlight a floor, place the light source beneath the wall.
13. Now colour lighting is also popular. You can use colour lighting for family living room, bedroom, kitchen or bathroom. Choose cool and light shades blue or green.
14. Exterior lighting is also in trend. Instead of giving a single light source, you can provide separate sources for each pillar, paths and garden.
Image source: Pixabay
Also read a few more articles related to interior design style and architecture. Click on the images in the gallery to read
(Visited 192 times, 1 visits today)