50 Amazing Home Style Ideas Currently Trending
Every home is the fulfillment of one's desires, first built in minds and later on soil. When your dreams are constructed on floor fulfilling your dreams, it should not have any defects and should perfectly bind your feelings with it. Though it's good to give importance to exterior which catches spectator's eyes easily, much more planning is required for its interior – the space where you spend most time.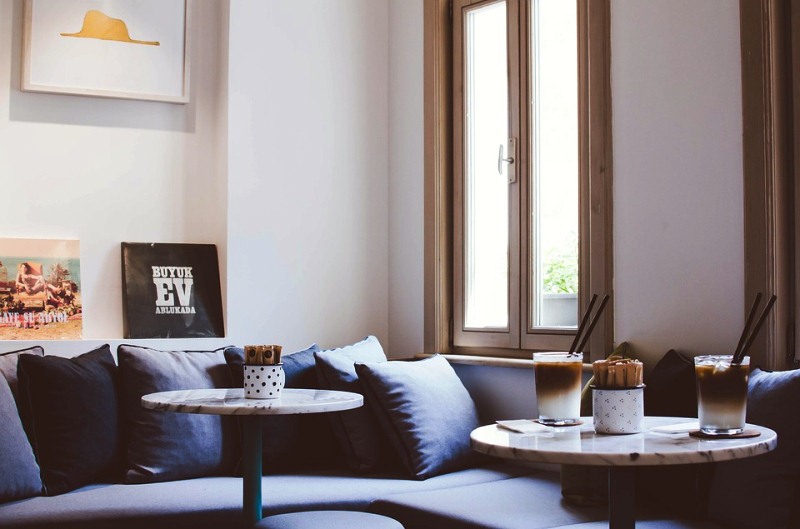 Without filling your home with excess decorations or requirements in excess, it's possible to beautify your interior with minimum cost. Even minute changes in interior design can bring a fresh look to your home. Not only in planning phase, you can also add many modifications in the final stage of home construction. You can try new designs in every corner of your living room, dining room, bed room, bathroom and kitchen.
By beautifying the interior of your dreams, it's possible to change the entire look of your home. Through this column, I shall provide you 50 latest & trending home ideas for your interior designs.
1. The impact of colours – Colours of your interior play a significant role in changing the whole look of your interior. Do your guests complain than your rooms are not spacious? There is a trick to give illusion that your interior is indeed spacious. Instead of using a single colour theme for painting walls, you can choose three or more colours. It gives an illusion of big room, though it's small.
2. Beautify the focal point of your living room – How to beautify the living room where you welcome guests? Predetermine a focal point in your living room, which catches the attention of guests first, when they enter the room. Living room should always have a centre of attraction. A single painting, photo frame, plant, curtain or mirror – you can place anyone of these as centre of attraction. If not, you can frame a beautifully written sentence or proverb, and place at the focal point. Living room should be simple and elegant, and your guests will definitely love it.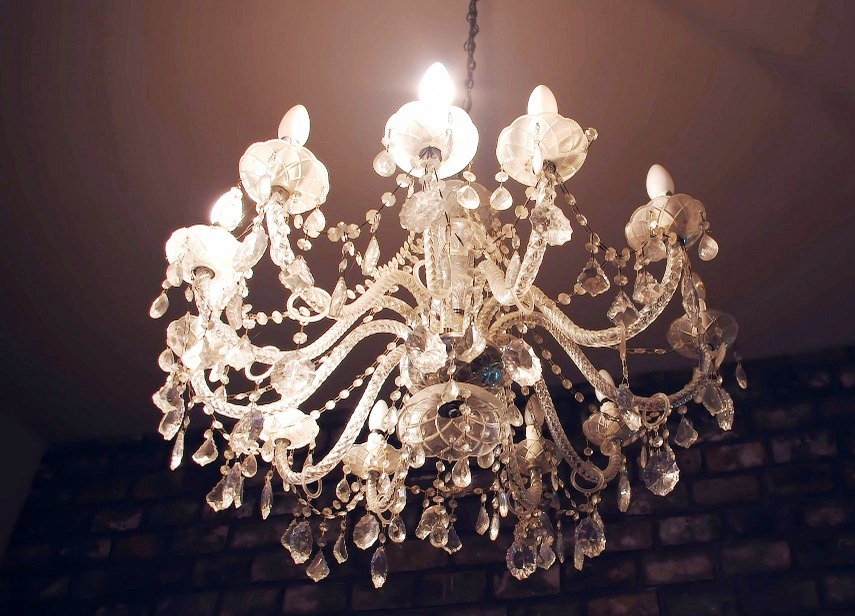 3. Bonsai plants with flowers catch the attraction of everyone – Bonsai plants with flowers can became the centre of attraction of your interior. Adenium plants with thick bottom and branches with pink, red and white flower bunches is the latest trend. But Adenium needs extra care. They are grown in ceramic pots.
4. Glass walls for living room – If you use glass walls for your living room, it beautifies the interior and allow easy passage of sunlight. It also gives the appeal of a spacious interior. Read more tricks to make your interior appear spacious. You can give concrete pillars to add extra safety. Blinds can be used to control the inflow of light whenever necessary.
5. Change your bed to a storage space – You can add storage space to the inner side of the bed. Extra bed, pillows, blankets, dress and toys can be stored here. Today pullout beds are also available which can be used as tables during day time. Construct shelves in the head side of your bed to keep phone charger, medicines etc. You can also add a plug point here.
6. Experiment with open bathroom – Give open skylites to shower area and bath tub, and bring your showers close to nature. Sunlight will easily flow inside and lights are not needed during day time. Shower area dries easily also.
7. Now glass bathrooms are trending – For such bathrooms, it's possible to add beauty and privacy as well. You can stick vinyl prints to bathroom glasses. Semi-transparent vinyl prints which blocks sights from outer world can also be tried. If done, a person using the bathroom can see the outer side.
8. Glass stands for less used windows – You can construct stands using glass or wood instead of iron bars in the window areas which are not frequently opened. You can place decorative items here. As stands are placed instead of normal iron bars, space can be saved a lot. When sunlight passes through the glass, it beautifies decorates placed in the shelf.
9. Book Shelf on the side wall of staircase – You can construct a shelf on the side wall of staircase and arrange your books there. If so you can climb steps and pick books easily, and the space is best utilized as well. You can also build shelves beneath staircase and use as a storage space.
10. Mirror creates magic in your interior – Do you feel living room is not spacious enough? If so place a big mirror on the wall of the living room, in contact with the next room. The living room will appear double in size, and it beautifies interior too.
11. A stand beneath your washbasin of bathroom – You may want to keep towel, shaving cream, shampoo, soap and many more things in your bathroom. Below the washbasin you can find place to keep all these things. If a stand of lower height is constructed just near to wash basin, you can provide all these things there. Make two or three racks to use the space effectively. Now wash basins with storage space are also available.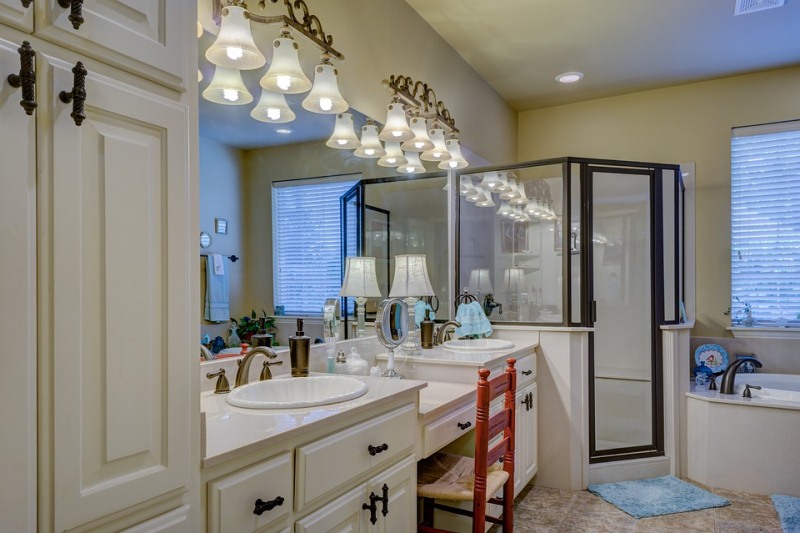 12. Experiment with coconut shell tile flooring – Tiles using coconut shells are good for cladding and flooring. Usually they are used to decorate walls. But you can experiment them on floors as well. fix these tiles in your interior floors to give it a fresh look. Tiles with textures of coconut shell (both internal and external shades) are also available now. Never use these tiles in bathroom, kitchen or areas with moisture/water contact, because water can damage or remove these tiles.
13. Colourful cupboards – You can add beautiful pictures to your cupboards. You can choose colours and picture, well suiting the atmosphere of the room, as well as its purpose. Cartoon pictures for kids' room, tasty food items for kitchen, stationary items for office purpose room etc can bring freshness to your interior.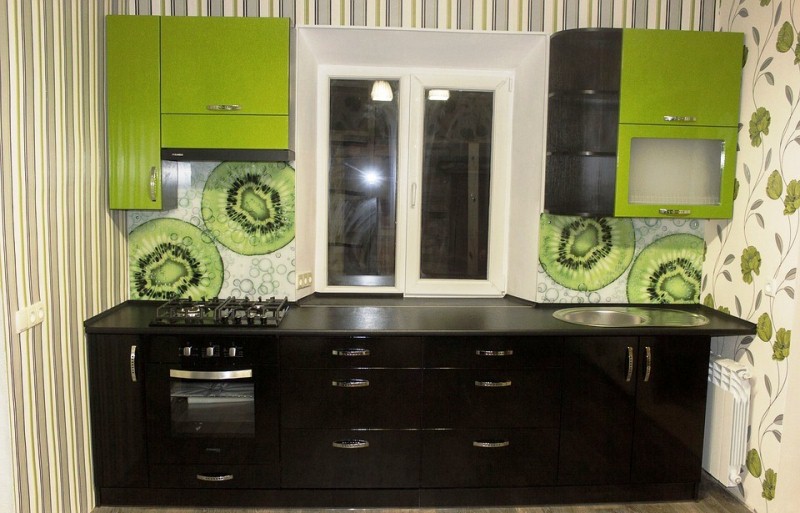 14. Themes for ceilings along with bedroom walls – While we try different designs and colours on the walls of bedrooms, we ignore the ceilings which are always painted white. Instead you can use the same theme you adopted for your walls and other possessions. Paint the ceilings and give it designs quite suiting the theme of your bedroom.
15. Terrarium – Small garden built in home interior is called terrarium. You can build terrarium in aquarium and unused glass containers and bottles. Along with plants, you can use soil, sand and pebbles to make your terrarium attractive.
16. Add a theme to every room of your dream room – Each room should tell a story. Starting with toys used by your kids in their early childhood, you can make use of all accessories of them including bicycles to make such story themes. You can fix all these items on walls to retain and cherish old memories as well. You can try similar themes of your romantic and marriage life as well.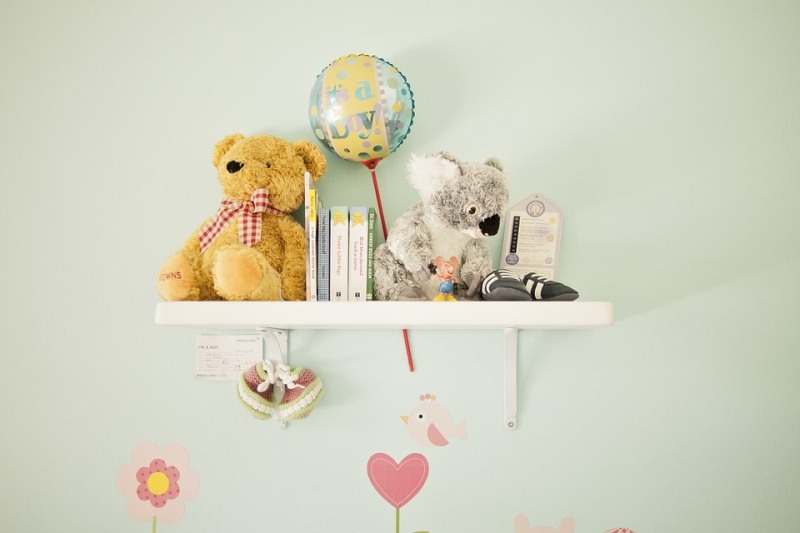 17. A single plug point for all gadgets – You can find a mobile charger at each and every switch board of your home. Instead you can fix a big plug point in your living room to make things easier. You can charge all gadgets at a single place. You can also use a stand to place all mobile phones.
18. Inner courtyard to add beauty – Inner courtyard with glass flooring is trendy. You can add water streams beneath such glass floorings to add beauty to your interior. You can also fix pebbles and do lighting to give an elegant look to your courtyard after dinner. They also bring a lot of sunlight to your interior. If designed as open courtyard similar to old traditional homes, it brings light and air to inner world, and elegant beauty of rains during monsoons.
19. Dining table with storage spaces – They are trending right now. Pickles, sauces, salt & pepper, table cloth, cutlery and similar things can be placed in those storage spaces provided beneath the table. Dining tables with pullout shelf models are also available. If you increase the space of this pullout shelf, you can place all plates and other crockery items here, thus saving wall space for crockery.
20. Lighting for dining table to change your mood – Wiring is done in a lengthy pipe and a holder is fixed at one end. Dim light bulbs can be fixed and hang above dining table. You can hang any number of bulbs you desire. The dining table gets a royal look too.
21. Sensor footlights – To avoid the slips and falls of elderly persons of your home, you can use sensor footlights. During night time, when foot is placed on toilet passage, lights will be lighted with the help of sensors.
22. Alterations to your ceiling fans – While you give new look to your walls and ceilings, why ceiling fans are untouched? No need to spend money on new fans. Instead you can paint your old fans with new colours, quite matching with the theme of your room. You can also experiment by giving different colours to each fan leaf.
23. Vertical garden on one wall of your living room – While constructing vertical gardens, avoid plants which spread branches. As the plants absorb carbon dioxide of your interior, it frees you from tiredness in the evening. Orchids, bromeliad and sequence indoor plants give out oxygen at night.
24. Room fresheners are unhealthy – You can also spread perfumes in your interior without using room fresheners. Read – a few natural room fresheners here. To get rid of bad smell in bathrooms, plant mint or camphor plants in pots. It also improves air circulation of your bathroom. Restrict the use of room fresheners to maximum.
25. Provide cupboards till ceiling in your dressing area – If done so, it prevents the deposit of dust in the upper surface of cupboards/shelves. It also improves the storage area available in your dressing area. If you fix big cabins in the upper shelves, boxes, bags and suitcases can be kept here.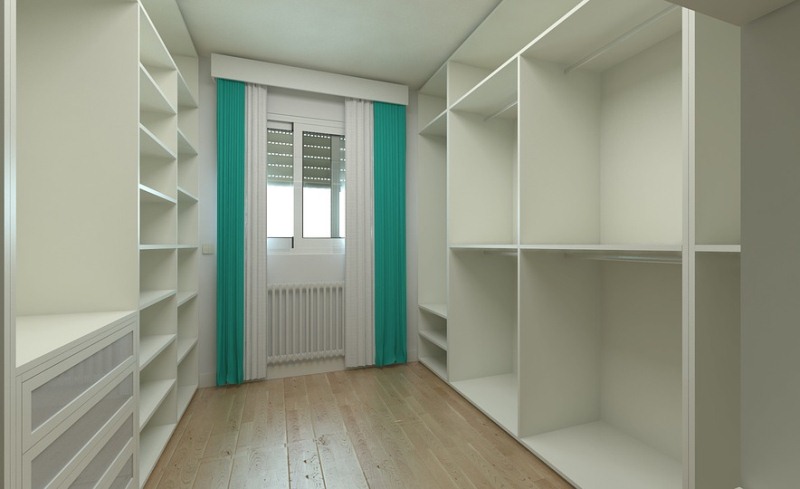 26. What to do with your old sewing machine? If you take the machine from the stand, it makes a good dressing table with classy look. You can provide a small storage space beneath.
27. Child's table placed at the centre of room – A table is required in your kid's room. Place this table at the centre of his room instead of corner space. Chairs can be placed around the table, which provide better place for them to play. They can also study and do art work together.
28. Frame your beautiful moments – Capture your most beautiful moments of life in camera and frame on walls. You can specially reserve a wall for this purpose. This is done exclusively for the happiness of family members, and not aimed at pleasing your guests. Let each still tell a different story. Instead of posed photos, candid pictures give a realistic look.
29. White colour for wall which reflects sunlight – The wall opposite to the window through which sunlight enters the room reflects light more. If you paint this wall with white, your room turns brighter during day time. You can also fix a mirror on this wall to reflect sunlight more. If you prefer to have dim light in certain desired areas or corners of your interior, paint this particular wall with dark shades.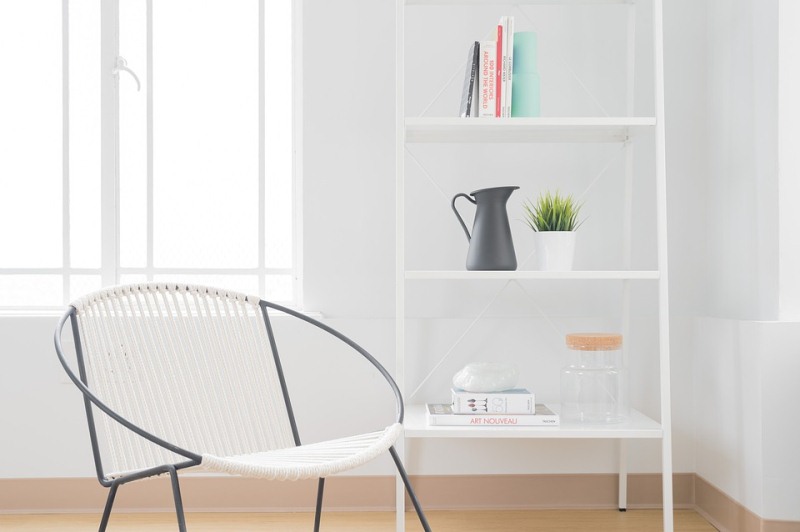 30. Coffee table to store newspapers and magazines – Storage space beneath coffee table can be made avail in use to keep newspapers and magazines. Such multipurpose tables can also be used to keep laptops.
31. Less importance to television – If you remove television from dining table, the dinner time gives good time to chat with your family members. Nowadays there is less need of television in living rooms, where family members have a get together. It's better to reserve a particular area of your home to place your television, instead of using whole dining hall or living room.
32. Recycling of old tables – Old tables can be converted to storage space easily. Paint the drawers and hang them on walls to get excellent shelves.
33. Book shelf can be provided in the wall between living and dining room – You can make a book shelf using wood or glass and arrange books there. You can also set a crockery shelf on the other side of book shelf. When you look from living room, only book shelf is visible. From dining room only crockery shelf is seen.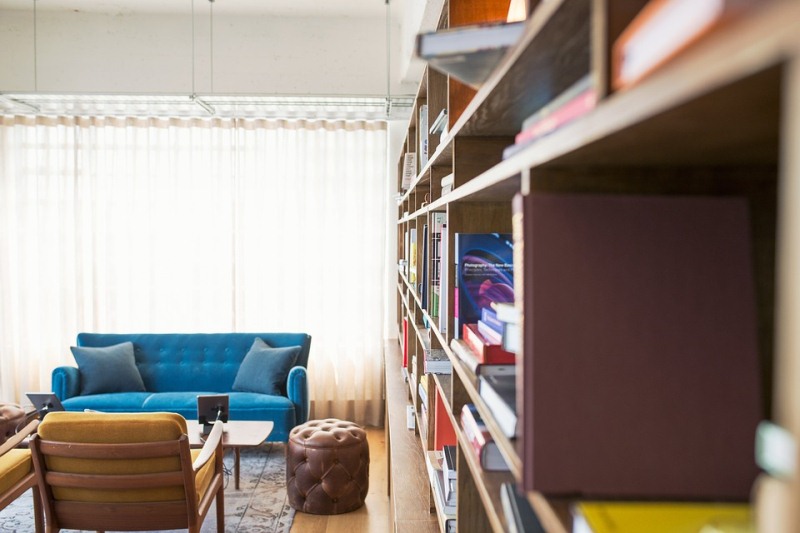 34. Planting plants in interior is out of fashion – Yet you can plant coriander and curry leaf plants on one corner of your kitchen. You can easily pick curry and coriander leaves from kitchen itself while preparing your favourite dish.
35. Jali work is excellent to bring fresh air and light inside – You can reduce the use of bricks and windows in this design. Jali designs can also be experimented as partitions between two rooms. The light which enters the room through jali designs can change the entire mood of the room. You can also try jali designs in your furniture to give a royal look.
36. Photographs without frames – It's not necessary that you should use frames to fix photos. You can also use photographs without frames. Serial bulbs can be arranged lengthwise on the wall of living room and clip your favourite photographs in the series. You can use different colours to add beauty to your memories.
37. Inbuilt seating to be used as shoe racks – If your house is small with small sit out, you can construct inbuilt seating and set shoe rack inside it. Sliding doors can be used for such racks which reduces a lot of space taken while fixing/opening normal doors. You can provide separate drawers in this rack to keep car washes and sponge.
38. Ceiling for storage for less used utensils – If you are not frequently using a few utensils, you usually store in store area on walls, inbuilt drawers etc. You can provide storage provisions in ceilings as well. You can also provide provisions to hang utensils in ceiling area. The storage area should be easily accessible when you can stand on a stool or chair.
39. Old CDs for decorative purposes – You can fix old CDs in the wall just opposite to the windows exposed to sunlight. They glitter when sunlight falls on them, and such decorations can be provided in kids' room. You can also tie CDs with a thread and hang them.
40. Why not a small dining table for dining room? Of course you heard it right. If you have only a fewer family members, a small dining table is enough which saves a lot of space. But it creates problems if you have large number of guests frequently. There is a ready made solution to this problem. Now extendable dining tables are available, whose length can be increased and decreased as required. You can fold it for normal use, saving space in dining hall.
41. Marine plywood for kitchen furniture – Kitchen is filled with moisture always which attacks normal wooden furniture. Marine plywood is a good solution, which resists water and moisture. This plywood can be used to make cupboards, drawers and shelves. They are available in good finish and attractive too!
42. Normal sofa for formal living room – Choose L-shaped sofas for your family living room only. Normal sofas are best for formal living room where guests and host can interact easily with eye contact. Single chairs can also be used in formal living room. Though L-shaped sofas are attractive, they suit best for your personal space.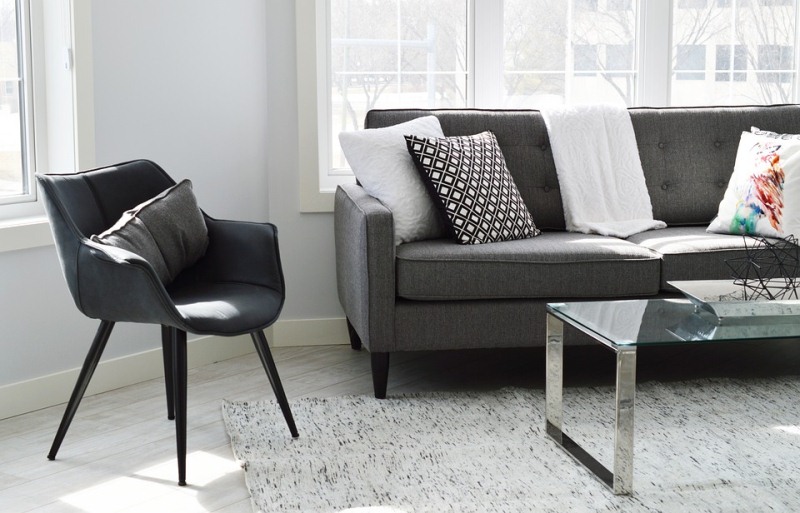 43. Ventillation well provided – Usually ventilation is provided from rooms to exterior only. If ventilators are provided between rooms as well, it provides good air circulation within your interior. You can provide ventilation from living room to other rooms. It maintains the climate of your interior uniform. When interior courtyard design is used (Naalukettu), ventilation is given to all rooms by this method.
44. Pergola to keep your inner courtyard secure – It not only permits free flow of air inside your home, but also decorates the interior with the glimpses of light and shadows. You can also decorate your pergolas with climber plants with flowers. You can also experiment with pergolas which can be opened when only necessary.
45. Decoratives to be placed in the eye level – In museums and exhibitions, decorates and photos are placed in the eye level of the viewer. If so, they are catchy and get enough attention. You can adopt the same trick while arranging show pieces in your living room and dining hall, or anywhere which need quick attention. You can place photo frames, paintings, statues or sculptures in your interior this way. 5 feet 8 inch is the normal height.
46. Old maps for decorative lamp shades – If you search your store for old items, you can find old maps used at school. You can make use of them to make super lamp shades. Cut the map to desired shapes and stick on a cylinder and use them as lamp shades. It saves a lot of money to buy expensive lamp shades, and make your lighting stylish.
47. Wall stickers instead of wallpapers – Wallpapers are now old fashioned. Why can't you try wall stickers? Now wall stickers are readily available which can be removed from walls whenever you feel so, and they never damage your beautiful wall or its colours.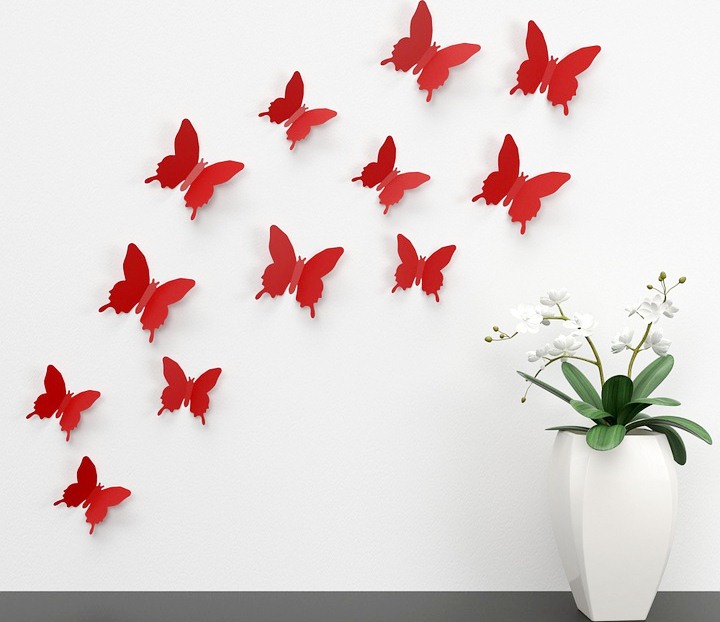 48. Old furniture for seating in courtyard – You need not spend money to buy expensive furniture for courtyard. Instead you can cut old furniture and make them seating for your courtyard, where family members can gossip together. You can also fix glass, hard board or plywood on such wooden pieces to get a stylish coffee table.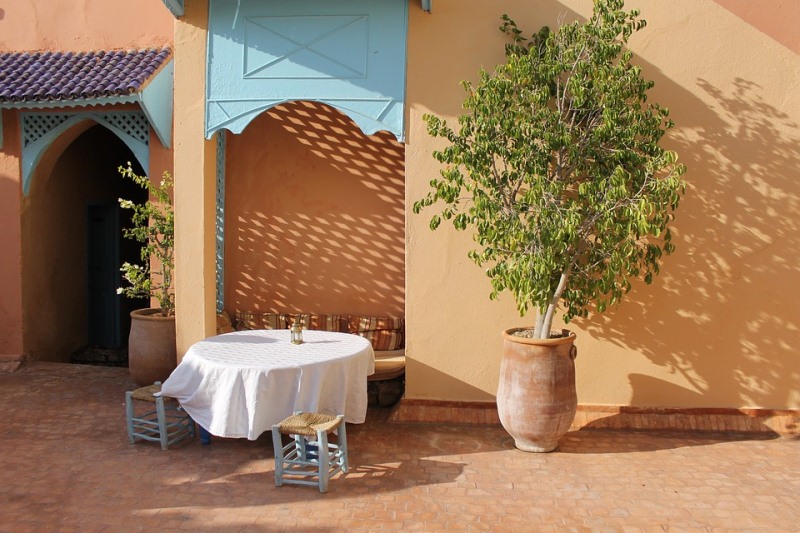 49. Benches instead of dining chairs – You can put chairs at the extreme ends of either sides of dining table for elder family members. If so, your dining area turns truly traditional where senior members are given due respect. It gives a simple antique classic look too.
50. Give importance to the beauty of flowerpots along with indoor plants planted inside – You can add a traditional touch to your indoor plants. You can bind ropes around the pots to form a lovely design which catches everyone's eyes easily.
Image source: Pixabay
Also read a few more articles related to interior design style and architecture. Click on the images in the gallery to read
(Visited 231 times, 1 visits today)