Birthday Special – My Top 10 Lata Mangeshkar Songs
Today is India's Singing Nightingale's 87thbirthday. Started her professional singing career in 1942 at a young age of 13, and since then she has tied millions of music fans across the world in her mesmerizing voice and magic. 7 decades have passed since she started singing, and her voice has become an integral part of Indian music lovers' hearts belonging to three or four generations, and have millions of fans across the world. Her melodious voice is her biggest asset, and a very simple and humble person, I often feel she is the incarnation of Goddess Saraswati.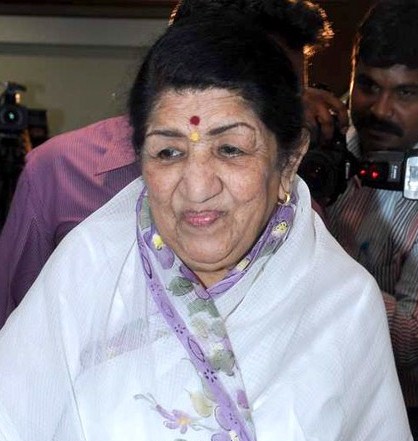 Dedicated a full life to music and music only, she is a wonderful person, and her voice has made a significant influence on the lives of many music fans, including me. I often feel her music runs through my veins, and she is the most influential person of my life, as music is my life. It's my dream to see her once in my lifetime and fall into her feet. Definitely her soothing voice has a healing effect and of course, music is the best medicine for our distress and worries.
Today is her birthday, and as a great fan of Lataji, I would like to dedicate my most favourite 10 Lata songs. It was really hard choice for me to filter 10 best from hundreds of her songs close to my heart. Some music fans love her voice in the 1950s and 1960s, while there are many music fans who adore her songs of 1980s and 1990s. Every person has his own choices, and my favourite is a mix of all and here goes my list.
1. Naina Barse Rhimjim of Woh Kaun Thi
– I would like to begin the list with my most favourite Lata song. One of the
best songs of Lata – Madan Mohan combination
,
Manoj Kumar and Sadhana were featured in this melodious number. This evergreen song which is popular even after 50 years, holds a deep intensity in romance, passion and longing for someone, and its wonderful lyrics written by Raja Mehndi Ali Khan also deserve credits.
Madan Mohan composed three of its popular tunes based on ragas, and Woh Kaun Thi – regarded as his best work was his first silver jubilee hit since he started his career as an independent composer in 1956. Naina Barse Rhimjim was originally composed in the year 1952, and it's quite shocking to know that during his struggling days, this tune was rejected by many filmmakers. In 1964 when Raj Khosle approached the music director for some haunting melodies for his upcoming project, Madan Mohan remembered his unused tune and used for Woh Kaun Thi, which proved to a milestone of his career. Also, music lovers received one of the best songs of Lata-Madan Mohan combination.
The song was originally recorded in the composer's voice as Lata Mangeshkar was unwell, and used for shooting purposes. When Sadhna in white sari lip synch to Madan Mohan's recorded voice of Nayana Barse at snow locations of Shimla, many spectators of shooting wondered, what kind of ghost story is Raj Khosla making. Raga Yaman mixed with Komal Gandhar (Sadharana Gandharam) and Komal Dhaivat (Suddha Dhaivatham) gave a horror feeling to this haunting composition. The song also incorporated elements of Prathi Madhyamam in Carnatic Music.
2. Lag Jaa Gale
of Woh Kaun Thi
– Definitely it's counted among the top 10 Lata songs all time, and this song definitely finds place in almost every list of Lataji's best songs. The song with high intense

in romance and passion is often counted as a sizzling number for its bold lyrics, and amazing screen chemistry shared by Manoj Kumar and Sadhna Shivdasani onscreen. The song was based on the popular raga – Pahadi. Raj Khosle – Madan Mohan – Lata Mangeshkar – Raja Mehndi Ali Khan formed an amazing combination in the 1960s. 'Aap Kyon Roye' is another favourite solo song in Lata's voice belonging to this movie.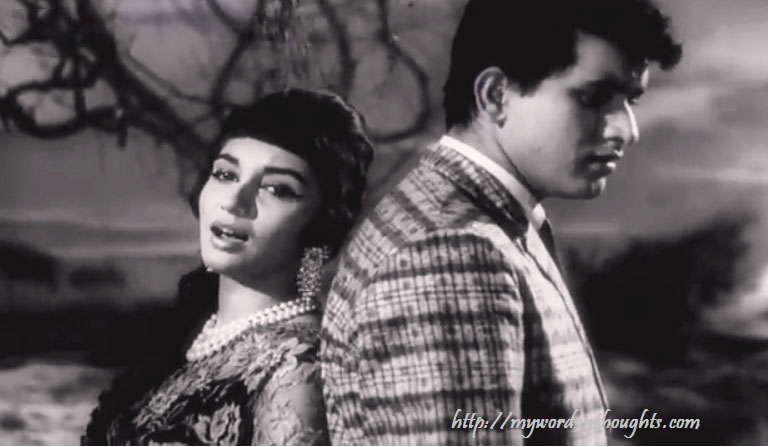 3. Kuch Dil Ne Kaha of Anupama
– Lataji has told in many interviews, this amazing composition by Hemant Kumar is one of her best 10 favourites. The song was pictured on Sharmila Tagore and Dharmendra in black & white format. This song included nature's voice like birds' chirping and is so close to nature, and its soothing effect definitely finds place in my list. It's one of the best Hindi songs composed by Hemant Kumar. This song was based on raga – Bhimplasi.
Read the popular songs based on this raga
.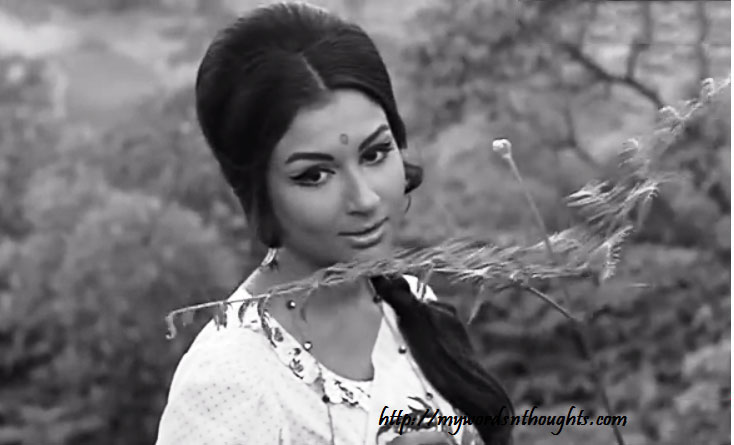 4.
Na Jao O Mere Humdum from Pyar Ka Mausam
– This song is very close to my heart, and I have listened to this song countless number of times. Pictured on Asha Parekh and Sashi Kapoor, the song was composed by R. D. Burman, and belongs to sad melodies. Lata sang the popular duet "Ni Sultana Re" aside Mohammad Rafi for this film. Na Jao song has a unique aura of its own in line with `Kya Janu Sajan' of Baharon Ki Sapne, and both these solo songs were pictured on Asha Parekh.
5. Ajee Rootkar Ab from Arzoo – The blockbuster hit of 1960s, all songs of Arzoo composed by Shankar-Jaikishen duo were extremely popular. Ajee Rootkar had two versions and the male version was sung by Mohd. Rafi titled – Ajee Humse Bachkar. Pictured on gorgeous Sadhana Shivdasani, Ajee Rootkar Ab was penned by Hasrat Jaipuri which earned him a Filmfare nomination. The song was composed based on Raga Desh by great SJ duo.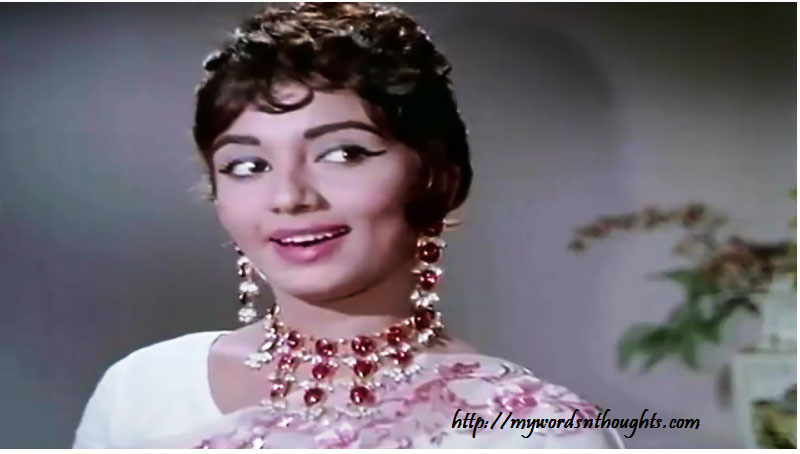 6. Naino Mein Badra Chhaye of Mera Saaya
–
The title track was most popular, one of the best haunting melodies sung by Lata Mangeshkar throughout her career. Yet my pick is Naino Mein Badra Chhaye based on the raga – Bhimplasi. This song has a semi-classic tune, and one of the best and lovely pictured songs of Bollywood in the 1960s. Sadhana and Sunil Dutt were featured in this song.
Its title track was most popular.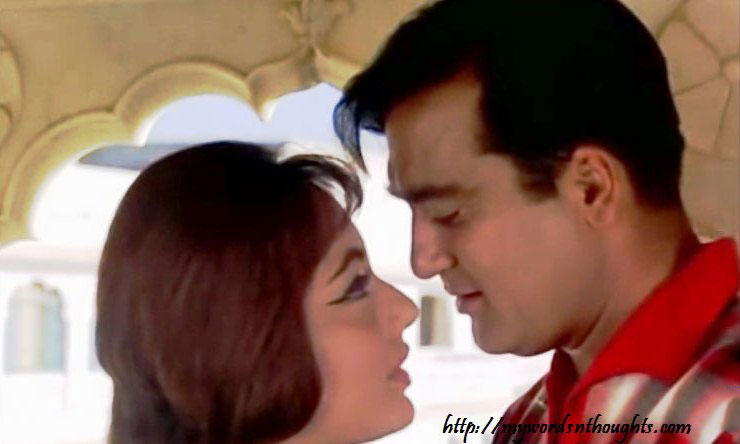 7. Dikhayi Diye Yu of Baazar
– Since mid-1970s, Lata's voice turned more mature, and she delivered some wonderful melodies and ghazals throughout 1980s and later in this voice. Dikhayi Diye Yu is one of her best songs in the 1980s, and definitely my top favourite of the worst era of Hindi cinema and music. It's definitely a ghazal. In fact 1980s was known for many popular ghazals sung by Lata Mangeshkar, Asha Bhosle, Jagjit Singh, Bhupendra Singh etc.
8. Roz Shyam Aati Thi of Imtihaan
– Its tune closely resembles Bengali music, but it was composed by Laxmikant-Pyarelal. Pictured on Vinod Khanna and Tanuja, Lataji gave full justice to this lovely piece of melody. This song penned by Majrooh Sultanpuri is also noticed for its unique blend of lyrics with its music, and a song very close to my heart.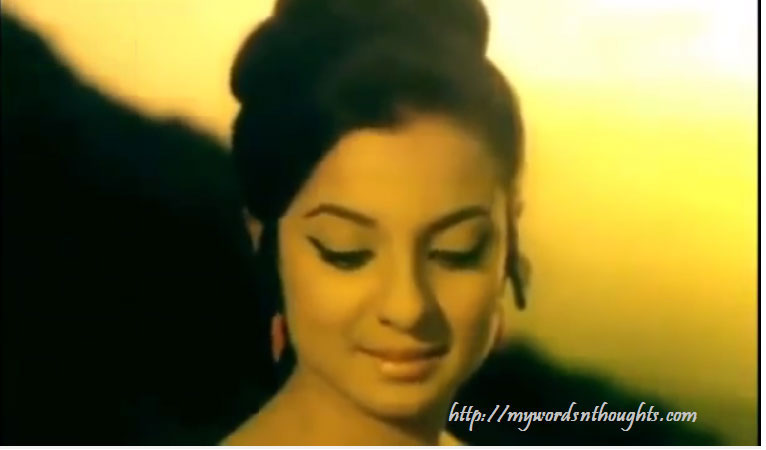 9. Chand Phir Nikala of Paying Guest – This sad romantic song was pictured on beautiful Nutan, and one of the best songs of Lata Mangeshkar of 1950s. The song is based on Hindustani Raga Shudh Kalyan and composed by music maestro S. D. Burman. Majrooh Sultanpuri wrote this song. It's the only song of 1950s I included in my list, though I have many favourites such as Aaja Re Pardesi, Rasik Balma etc.
10. Betaab Dil Ki Tamanna Yehi Hai of Hanste Zakhm
–
When it comes to solo numbers, Lata Mangeshkar was simply her best with Madan Mohan. She has also rendered some amazing songs for S. D. Burman. I think best of her duets belong to Shankar-Jaikishen, the top music composers of 1950s and 1960s. This top solo track featured
Navin Nischol and Priya Rajvansh, and its lyrics were penned by Kaifi Azmi. The movie also included melodious Aaj Socha Toh Aansu Bhar Aaye – the song that was included in the film weeks after release.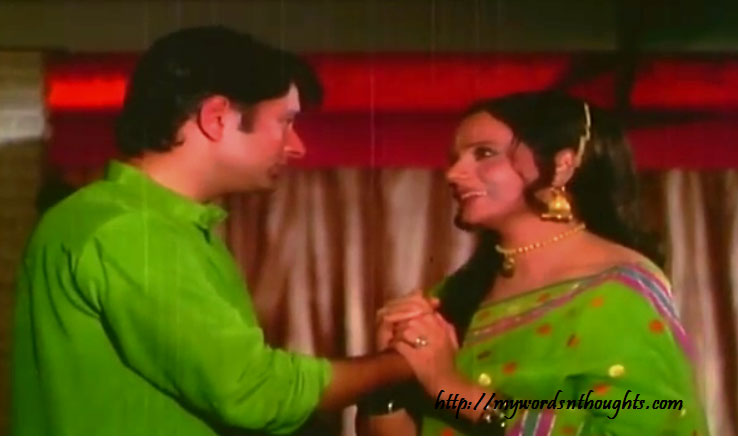 Conclusion

: Here I come to an end of my Favourite Lata Mangeshkar songs list. It was not an easy task to list 10 Lata songs close to my heart. On completion, I have noticed that all these songs are solo tracks sung by Lata Mangeshkar. Also Madan Mohan songs in Lata Mangeshkar's voice – is simply the best. No doubt, Lata Mangeshkar is her best when she sings solo songs. 1960s is the golden period of Lata's voice.
I would like to list a few more songs of Lata Mangeshkar, which just missed Top 10 list of my favourites. Bagom Mein Chali Aa of Anamika, Mein To Tum Sang of Man Mauji, Aaj Socha Toh Aansu Bhar Aaye of Haste Zakhm, Mera Saaya of Mera Saaya, Woh Phooli Dastaan from Sanjog, Kya Janoo Sajan of Baharon Ke Sapne, Yaara Seeli Seeli of Lekin, Tumhe Dekhti Hu of Tumhare Liye, Suno Sajna of Aaye Din Bahaar Ke, Title track of Kabhi Kabhi, Khilte Hain Gul Yahan of Sharmili, O Sajna of Parakh, Pani Pani Re of Machis, Woh Hai Zara and Ruk Jaa of Shagird, Chanda Hai Tu and Kora Kaagaz of Aaradhana, Title track of Chupke Chupke, Dilbar Dil Se Pyare of Caravan, Ab To Hai Tum Se of Abhimaan and many more. Obviously most of them are solo tracks. I shall elaborate this list later to list best songs of the legend.
Go through the gallery links to read some of the posts of country's beloved and the celebrated female voice of Hindi cinema – Lata Mangeshkar. Here is the page link. Click on the images to read.
(Visited 1,124 times, 1 visits today)