Jimikki Kammal to Thamaradikkana Kalamaayedi – It's the trend of catchy lyrics in Malayalam movie songs right now!
Trend is just another word of 'change' and is not static in nature. Quite connected to boredom, it keeps changing. When a particular trend becomes an instant hit, it doesn't imply that it's simply the best. It simply states that it suits the taste of people or audience for a short time period, and is not static. It's purely applicable in entertainment industry also, where there is no clear cut formula to create a trend. It just occurs, and people like it to make it a trend. Peppy songs with catchy lyrics have always attracted colours of youth and it will always remain so, just a new trend occupies. That's the only difference.
In the late 1990s, Sukriya song ruled college campuses. Songs like Lajjawaathiye just followed the suite. Now it's the trend of Jimikki Kammal everywhere. In the recent times, Malayalam film cinema has witnessed countless peppy numbers which caught attention. Such peppy numbers are not great in terms of music, and can be counted as good dance numbers only. Their colourful and vibrating flavours get lost after a short period when a new trend starts playing. Yet such catchy lyrics always played a significant role in promoting the film, and youngsters truly love it.
Such fast tracks mainly target youngsters and freaks who share their favourites on social media, and promote them through different events. At a time when, the success of a song is counted in terms of its 'hits' in social media, let us have a brief talk on a few such trendy songs of Malayalam cinema in the recent times.
Releasing catchy songs on YouTube and social media is the latest marketing trend
Nowadays marketing of movies is given equal importance to film script, actors and shooting. Social media also plays an important part. Now promos, teasers and songs are released online prior to the release of the film. When catchy lyrics and songs with vibrant rhythms catch youth's minds easily, why not concentrate to promote their films with one or two peppy numbers? All film producers who invest huge sums of money also believe so, and they believe in some short cut methods to easily promote their films. It may be good or bad to film industry. Yet, simply, we can't blame them.
Catchy songs of Velipaadinte Pusthakam, Honey Bee 2, Oru Mexican Aparatha, Angamali Dairies etc have already hit millions of views this year. Fresh musicians, singers and lyricists have played a magnificent role in this new trend of Malayalam cinema. Nowadays, songs and film situations related to Kochi have gained popularity among cine goers and music lovers.
Nammude Kochi – The unofficial anthem for Kochi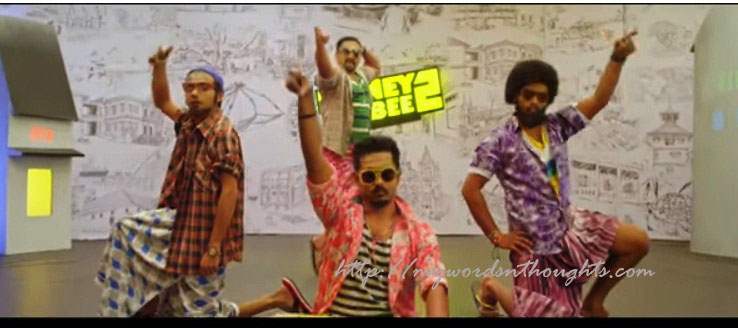 In the recent times, with the huge success of Kammattipadam, Kochi has always remained in spotlight. Most recently an official song for Kochi has been released. This song composed by Deepak Dev belongs to Honey Bee 2, released in 2017. The music director is well known for his experiments with his rhythms, beats and compositions. The song titled 'Nammude Kochi' was an instant hit among netizens. This song followed a new style, quite different from the trend existed in Malayalam cinema till last year.
The song – Karineela Kaayalu Kond Karamundum Chutteettum told the story of Kochi in pure Kochi dialect, and became an instant hit, though the movie was not a huge hit similar to this catchy song. Peethambaran Menon belonging to Thaikudam Bridge, Thoppil Anto and Lal rendered their voices for this song, while the dance steps were given by Bhoopathi. The song featured a string of artists – Asif Ali, Lal, Baburaj, Sreenath Bhasi, Balu Varghese, Bhavana and Arya, and its music video also became an instant hit.
The prequel of Honey Bee 2 also told the story of Kochi. The film was shot at Kochi and its premises, and included hit songs – Innalakale Thirike Varumo and Machane Machu. Machane Machu was a catchy number composed by Deepak Dev, who made a new 'recipe' with same ingredients in the sequel of the film.
Emanmare Emanmare from Oru Mexican Aparatha – a tribute to freaks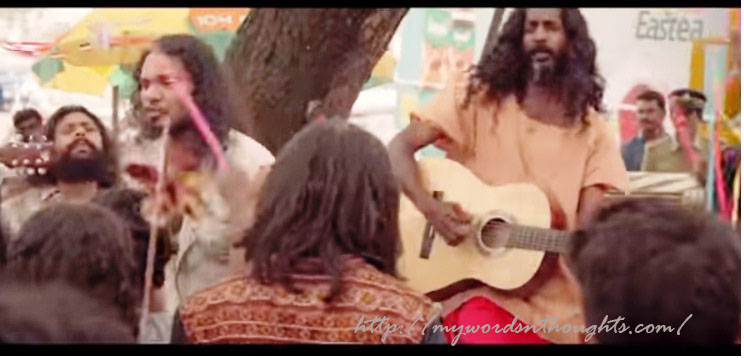 All the catchy songs of Oru Mexican Aparatha became instant hits. The songs were quite different from usual flavours of Malayalam film music. The film directed by Tom Emmatty stared Tovino Thomas in lead role. Kalipp and Emanmare songs became chartbusters. More than the teaser, Kalipp song gained the attention of youngsters. Composer Manikandan Ayyappa made his film debut through Oru Mexican Aparatha. When Arunraja Kamaraj known for Kabali's Neripp Daa rendered his voice for Kalippu, the song went viral over net.
Soon after Kalippu conquered youngsters' hearts, Manikandan Ayyappa came forward with his second song, Emanmare Emanmare. This song also gained equal popularity of Kalippu. The song with duration of just 2 minutes was sung by Shebin Mathew, and the lyrics penned by Renjith Chittade. The song was a protest of freaks to outer world, which put restrictions to their rights to grow long hair and beard. The songs also played a significant role in the success of the film.
Theeyame from Angamali Dairies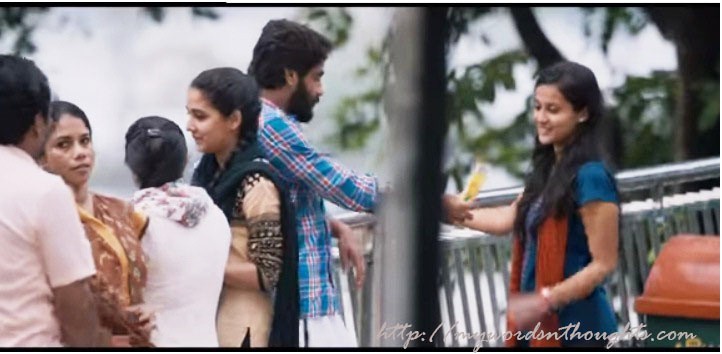 Lijo Jose Pellissery is quite familiar to Malayalis through Amen, through which he gave a distinct flavour of film music, widely appreciated by music lovers. He repeated the magic through his recent release, Angamali Dairies. The songs became instant hit among youngsters. Prashant Pillai who became popular through the songs of Amen composed the peppy numbers of Angamali Dairies as well.
The first released song was Theeyame, which included a local flavour which easily connects with Malayalis. The song fell in lines with the songs sung by youth in classrooms and local gatherings, and the rhythm was quite matching. This traditional song (Naadan Paattu) was sung by Angamaly Pranchi, Febin Paulose, Joy Chirakal and Sreekumar Vakkiyil. Ayalathe Penninte – released soon after Theeyame got noticed for its fresh background music. The song also included a romantic touch.
Jimikki Kammal – Breaking all records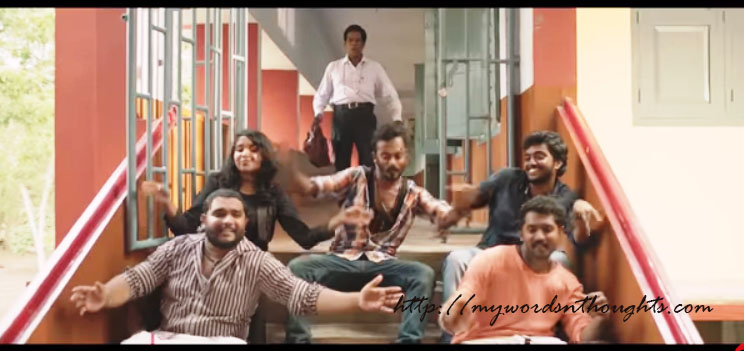 The discussion of trending songs is incomplete without mentioning this viral song. Definitely the most trending Malayalam song of 2017 is Jimikki Kammal starring Mohanlal. The song makes us remember Aalelo Aalelo from classic campus movie of 1990s, Pranayavarnangal. This peppy number too is a campus song, perhaps the most viewed Malayalam film song in the recent times. Since the song was released in Onam season, it crossed 40 million views in just 67 days, and has already reached almost 50 million views, a new record which is not easy to be broken.
Music was composed by Shaan Rahman. Yet its catchy lyrics written by Anil Panachooran stole the show. The song sung by Vineeth Sreenivasan and Renjith Unni became the anthem of Onam celebrations this year.
Several cover versions of Entammede Jimikki Kammal also appeared on YouTube, owing to the huge popularity of the song. Yet the dance video done by a group of teachers and students from Indian School of Commerce, Kochi went viral over the net, and it also popularized Jimikki song a lot. The lead dancers Sheril G Kadavan and Anna George, who led the team rose into fame instantly and even received many film offers. It's very interesting to know that News Corp bagged the rights to stream this video globally, which is indeed a rare recognition for a cover version.
Conclusion
Today Malayalam cinema has come out of routine formulae and run of the mill stories. Audience has always welcomed fresh ideas, new themes and youth style of filmmaking. Same is the case of film music too, whose trends change regularly. Entammede Jimikki Kammal, Theeyame or Thamaradikkana Kalamaayedi, these high beat songs didn't turn viral due to excellence in composition, but simply because they got connected with Malayalis, and their choices. There is no guarantee that music lovers will hear these songs after 10 or 20 years. Cine goers of that time may not like these songs as well, we can't say. These songs got connected with Malayalis' hearts of present generation in a short time, which may not happen after one decade or two. There is no clear cut formula for hit movies or songs or latest trends. Only thing audience demand is fresh idea, brilliant execution and power packed presentation.
Read a few more articles on Malayalam cinema, on different general discussions. Here is the page link. Click on the images in the gallery to read
(Visited 581 times, 1 visits today)