Kari Nellikka (Nellikka Karuppichathu)
Kari Nellikka is also called Nellikka Karuppichathu in some regions. It's a traditional Kerala pickle prepared adding Kanthari Mulak (bird's eye chilli) and pepper is added to get dark colour. But in this Vanitha recipe, normal chilli powder is used, and you can choose anyone as per preference. This is one of the simplest preparations. But if traditionally prepared, it takes 20 long days to get the correct black colour for gooseberries. Grandmas used to place earthen pot on fire side for 20 days to prepare this traditional dish. During the course of preparation, gooseberry's colour change to black and that's why it's called Kari Nellikka or Nellikka Karuppichathu. Adding pepper powder enriches a spicy flavour and enhances black colour to gooseberry as well. And here I give you a recipe most recently published in Vanitha Magazine in 1-14, 2017 edition. It's a tedious process with lot of patience required to prepare this dish. Yet the effort is worth.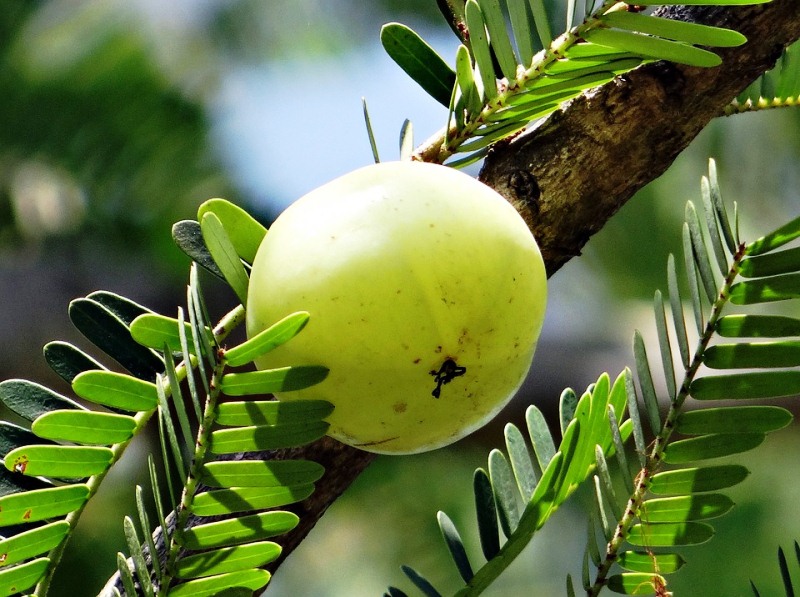 Ingredients for Kari Nellikka (Nellikka Karuppichathu):
1. Gooseberry – 1 kg
2. Kanthari Mulak (bird's eye chilli) – 20
Ginger – 4 pieces crushed
Curry leaves – 4 sprigs
Salt – As required
3. Coconut oil – 3 small spoons
4. Mustard – 1.5 spoons
Fenugreek – 3 small spoons
5. Garlic – 25 cloves crushed
6. Chilli powder – 1.5 small spoons
How to prepare Kari Nellikka (Nellikka Karuppichathu)?
1. Put gooseberry in an earthen pot along with ingredients no: 2. Mix the ingredients.
2. Cover the mouth of the pot with a banana leaf, tie it with a thread and then close it with an earthen lid.
3. Then place with pot in burning hot coal without fire to bake it (similar to biryani).
4. Once in a while shake the earthen pot to avoid sticking of contents in the bottom. Never open the banana leaf.
5. In two days water content will be fully absorbed and gooseberry turns black in colour.
6. Open the pot, remove the seeds and sauté it well.
7. Heat coconut oil and sauté mustard and fenugreek seeds.
8. Add crushed garlic to it and sauté again.
9. Add chilli powder, mix well and put the flame off.
10. Add seedless gooseberry to it and mix well.
Source: Vanitha Magazine September 1-15 2017
A few more pickle recipes for you to try. Here is the page link. Click on the images in the gallery to read.
(Visited 1,992 times, 1 visits today)