Kaipola – Method 1
Ingredients of Kaipola:
1. Half ripened banana (Ethapazham) – 2
4. Butter – One big spoon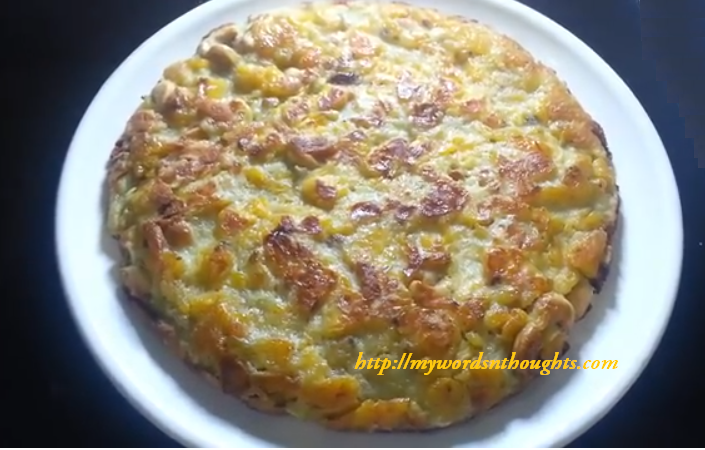 How to prepare Kaipola?
1. Cut banana into two pieces and cook well.
2. Remove the skin from banana and grind well.
3. Blend it well with milk.
4. Mix ingredients no: 3 and blend well. Add
banana
mixture to it and mix well again.
5. Take a pan or vessel with thick bottom and apply a layer of butter.
6. Pour banana mixture into the pan and cook well in low flame.
7. Once it cools, remove it to a serving plate upside down and cut into triangular pieces to serve.
Archive: Vanitha Magazine August 16-31, 2016.
Also read a few more banana dessert recipes.
Here is the page link.
Click on the images in the gallery to read.
(Visited 377 times, 1 visits today)