Jugal Hansraj – Bollywood film actor of 'Masoom' & 'Papa Kehte Hain' fame
Jugal Hansraj is a Bollywood film actor who has portrayed both child artist and lead roles on silver screen. He is best known for his role as Naseeruddin Shah's illegitimate son in Shekhar Kapur's iconic film, Masoom released in 1983. In the 1990s he played lead roles in a few Bollywood films, but was not successful, and later shifted to television and also scripted and directed computer-animated film Roadside Romeo, which won National Film Award for Best Animated Film. Aa Gale Lag Jaa, Papa Kehte Hain and Mohabbatein are his memorable roles as an actor handling adult roles.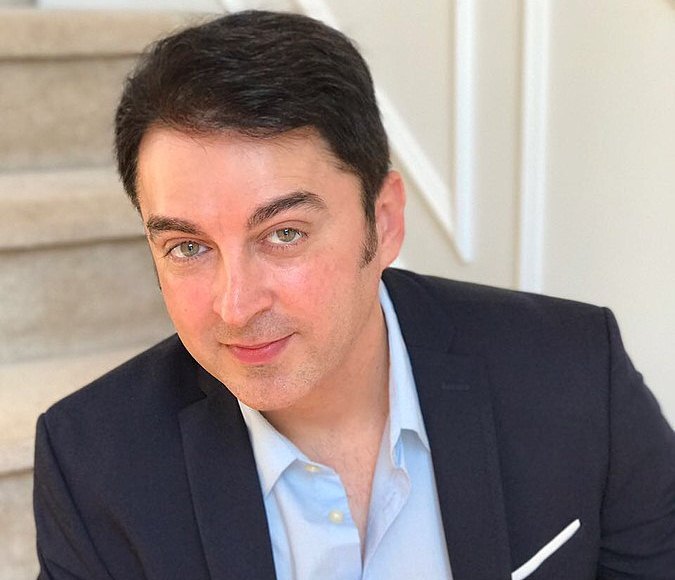 He received a major break through his debut film, Masoom in 1983
Jugal Hansraj was born in Mumbai in 1972, into a family with non-filmy background. 1983 film Masoom marked his acting debut. His role as Naseeruddin Shah's illegitimate son enters as a guest in Shah's happy married family left a mark in audience's hearts. Later he played child artist roles in Jhutha Sach, Sultanat, Hukumat, Karma etc. He also remained a child model in the 1980s, and has appeared in TV commercials and print ads.
Aa Gale Lag Jaa marked his debut in the adult lead role
It looks weird, but he was casted opposite Urmila in his debut movie in a lead role, Aa Gale Lag Jaa in 1994. The movie was a flop and then he was seen in a supporting role in Mithun Chakraborty starrer The Don, the following year. He came to limelight after he played lead role in Papa Kehte Hai; the movie's songs became immensely popular. But the movie flopped. Most of his career roles went wrong after that, and Mohabbatein (2000) remains his single hit film in an adult role, where he played among the three students of Shah Rukh Khan.
He appeared in television and directed films
In 2003 he marked his small screen debut through Karishma – The Miracles of Destiny, and continued doing cameo roles on big screen. He appeared in the TV series – Rishta.com and Yeh Hai Aashiqui. He turned a director with Roadside Romeo, and directed one more movie, Pyaar Impossible. Both movies flopped at box office. His co-star in Mohabbetein, Uday Chopra played lead role in Pyaar Impossible.
He did around 30 films in his career, and he couldn't make it big in Bollywood. Still he is best known for his debut film, Masoom, and the popular romantic song, filmed on him and Mayuri Kango, Ghar Se Nikalte Hi. His silver eyes are so special, and they make him distinct from other actors. In 2016 he married Jasmine Dhillon, an NRI investment banker, based in New York.
Jugal Hansraj – Some interesting and less-known facts
1. It was Jugal who created the epic title of the movie, Kuch Kuch Hota Hai. Javed Akhtar refused to pen lyrics for the movie, as he felt the movie title sleazy and vulgar. But the movie along with its title became super hit, and the phrase became a buzzword too. In fact Akhtar wrote one song and it was recorded. Later he regretted leaving the film and said that he was the only person who disliked the title.
2. He created the iconic title tune of the title track of Kuch Kuch Hota Hai in the shower and gave it to Karan Johar. It is said that Jugal who coined the film title wrote 8 lines of its title track and gave music too.
3. He played brief guest roles in Kabhi Khushi Kabhie Gham (2001), Salaam Namaste (2005), Aaja Nachle (2007) and Kahaani 2 (2016).
4. He played Hrithik Roshan's classmate in Kabhi Khushi Kabhie Gham.
5. In 2017 he published a novel for children titled "Cross Connection".
6. He is a childhood friend of Karan Johar and worked with Dharma Productions in its creative team.
7. He was paired opposite Urmila in his debut adult role, Aa Gale Lag Jaa. Interestingly she played his sister in his debut flick, Masoom.
8. He signed 21 films in a lead role, but only 8 got released, which badly affected his career.
9. A popular child artist of 1980s with innocent face, he was featured in Doordarshan ads such as Vicks Vaporub, Saffola cooking oil, Nutramul etc.
Top Bollywood songs filmed on Jugal Hansraj
Tujhse Naraz Nahin Zindagi from Masoom

Do Naina Aur Ek Kahani from Masoom

Lakdi Ki Kaathi from Masoom

Ghar Se Nikalte Hi from Papa Kehte Hain

Pyar Mein Hota Hai from Papa Kehte Hain

Pehle Pyar Ka Pehla from Papa Kehte Hain

Yeh Jo Thode Se from Papa Kehte Hain

Aa Gale Lag Jaa from Aa Gale Lag Jaa

Aaj Hamein Maloom Hua from Aa Gale Lag Jaa

Ankhein Khuli Ho from Mohabbetein

Chalte Chalte from Mohabbetein

Zinda Rehti Hain Mohabbatein from Mohabbetein

Har Pal Chahe Mera Dil from Gud Gudee
(Visited 709 times, 1 visits today)