Healthy Smoothie
If you choose ingredients wisely a healthy smoothie can become a part of your diet plan. As it is rich in protein if you take it as breakfast, you won't feel hunger till noon. It also provides you freshness for a day throughout.
Among fruits, though big sized Kerala banana is nice, it is rich in calories, and hence robusta makes a better choice. You can also choose small yellow coloured bananas of different variants. Add honey instead of sugar, and you can substitute groundnut with almonds, walnuts, hazelnut etc. Remove fat from milk if you are health conscious. Use vanilla essence or any other essence of your choice. You can also avoid essences, thus keeping original taste, smell and flavour of banana.
You can also substitute banana with mango (not fully ripened), papaya, water melon etc. Always prepare smoothies just before you drink. Otherwise it may change in taste. You can decorate your smoothie using chocolate sauce, groundnuts and cherries if you want.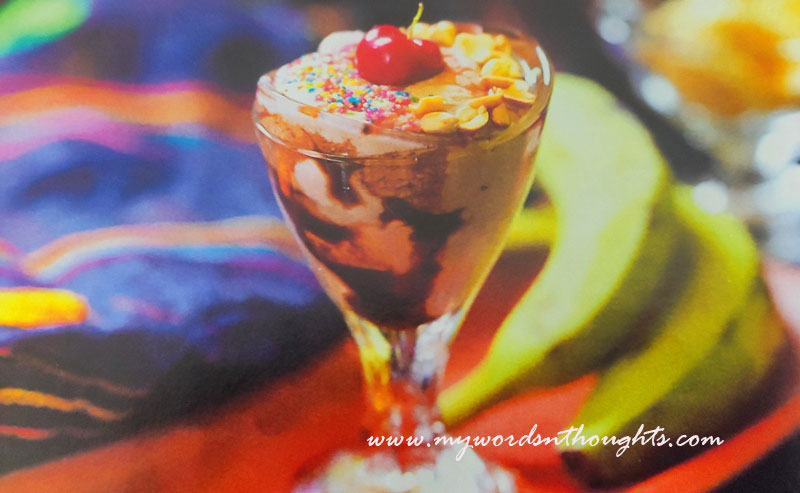 Ingredients for Healthy Smoothie:
1. Banana – 2
Oats – 2 big spoons
Groundnut – 2 big spoons
Honey – As per sweetness needed
Curd (sour-less) – 2 big spoons
Milk with thin membrane removed/Soya milk – 1 glass
Vanilla essence – ¼ tsp
How to prepare Healthy Smoothie?
1. Transfer all ingredients to mixer juicer jar.
2. Blend it well till it turns smooth.
3. Pour into serving glasses and serve.
Different types of smoothies
1. Passion fruit, mango, orange and banana are rich in Vitamin C and hence used to prepare smoothies.
2. To get breakfast smoothie, blend well – carrot, pineapple, banana, a small piece ginger, lemon juice and a little cashews.
3. A good smoothie to drink soon after morning exercise – Use 2 kiwis, 1 banana, mango and a little pineapple juice.
4. If you make a smoothie using soya milk, banana, honey, a pinch of nutmeg powder and hazelnut, you can drink it at breaks.
5. To prepare leafy smoothie, use pineapple chops, mint leaves, tender spinach leaves, 2 small spoons of oats, cashews and lemon juice.
6. Use beetroot, apple pieces, a small piece ginger and sufficient water and prepare a special smoothie. To enhance taste, add blue berries.
7. Lessi is an excellent smoothie. Take half litre less sour curd, and blend well in a mixer adding mango fruit or strawberry. Add lemon juice and honey, and mix well.
8. Prepare smoothie using small banana, milk, dates, groundnut and honey. Chill and serve.
Courtesy: Vanitha Magazine, March 1-14, 2020
(Visited 61 times, 1 visits today)