Gilu Joseph – Malayalam model known for her controversial 'Breastfeeding' photo shoot for a woman's magazine
Gilu Joseph is a film lyrist, actress and model from Kerala. She is also a poet. She is an air hostess turned actress, associated with Malayalam cine field and modelling. In 2018 March she grabbed everyone's eyes for her controversial 'Breastfeeding' photo shoot for Grihalakshmi Malayalam magazine, where she exposed herself and breastfed a baby as a part of their 'breastfeed freely' campaign. The news was reported in national media and global news and people were divided in opinion for her daring act.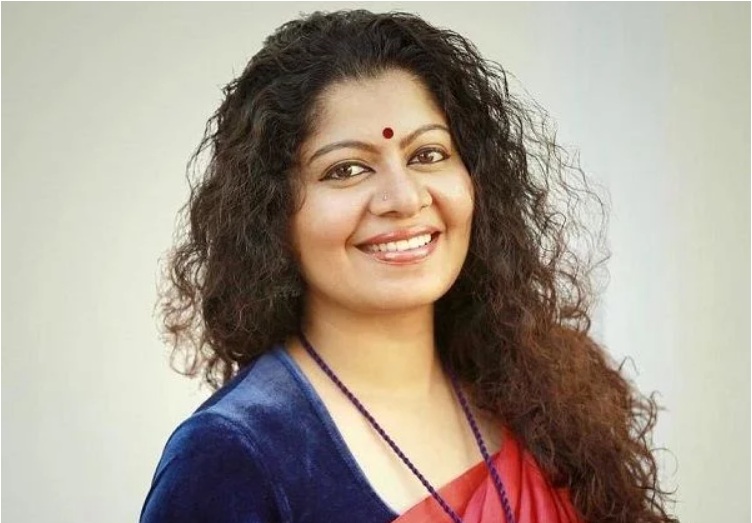 Kumily in Idukki is the hometown of Gilu Joseph and she was born in the year 1990. At the age of 18, she moved to Dubai and worked with Fly Dubai as an air hostess. Later she resigned her job to pursue a career in Malayalam entertainment. She is associated with Malayalam entertainment field since 2015, and has appeared in brief roles in Jacobinte Swargarajyam, Aby, Abrahaminte Santhathikal, C/O Saira Banu, Thrissivaperoor Kliptham, Nonsense etc. She appeared in plays as well as short films. She appeared in the short film – Rabbit Hole.
As a lyricist she penned songs for movies – Vaarikkuzhiyile Kolapathakam, Ottamuri Velicham, Adam Joan, C/O Saira Banu, 2 Penkuttikal, Lailaa O Lailaa etc. As a poet she is a recipient of Palm Pusthakapura Akshara Thoolika award. A small-time model, she came to limelight within a short time span, soon after she gave the photo shoot of Grihalakshmi magazine, where she appears as a feeding mother.
Gilu Joseph – Some interesting and less-known facts
1. Jacobinte Swargarajyam is her debut movie as an actress. As a lyricist she marked her debut with 'Nanayumee Mazha' from Laila O Laila.
2. Her breast feeding picture on the cover of Grihalakshmi magazine gave her a lot of exposure within a short time span. Many people even filed complaint against the model as well as magazine, claiming obscenity.
3. She has two elder siblings.
4. She publishes her poems in her personal blog since 2009.
5. She is a certified scuba diver.
(Visited 745 times, 1 visits today)