A brief note of Adiraja Mariyumma – The new head of Arakkal royal family and a few tales from past
Arakkal royal family, also known as the Kingdom of Kannur is the only Muslim royal family of the state of Kerala. In 2019 Adiraja Mariyumma alias Cheriya Bikkunhu Beevi assumed power as the 39th head of the family. The family follows the matrilineal system of succession, which is common among Mappila Muslims in the Malabar region. Thus after death of her cousin Fathima Muthu Beevi, as per traditions, the senior-most person of the family Cheriya Bikkunhu Beevi, an octogenarian became the new successor. She was 85 years old.
A brief note on Adiraja Mariyumma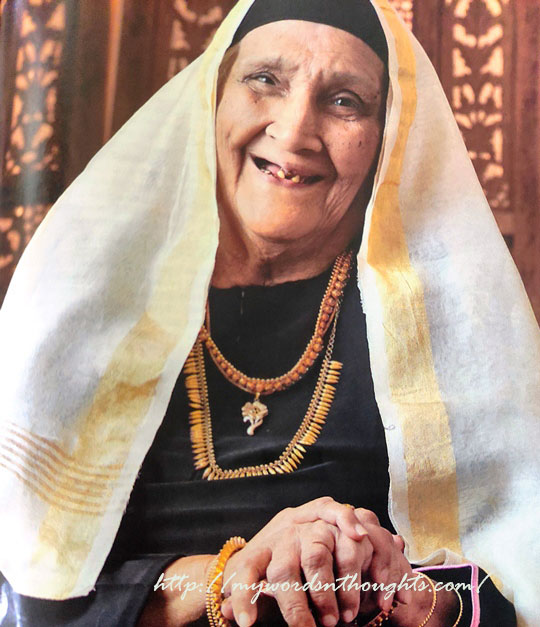 A kind lady known for her virtue, she is popular among the masses. Her husband A. P. Aluppi Ilayath, who served in Chennai Port Trust, is deceased now. After 19 years of stay in Chennai, she now resides in the ancestral palace of Arakkal royal family. She has one son and two daughters. Her son now serves as an officer of finance department of Chennai Port Trust.
As per rules, the eldest person of the family, irrespective of gender should rule the family. The family still follows century-old Marumakkathayam (matrilineal) tradition. If the head is a male, he is called 'Ali Raja', otherwise 'Biwi'. During ancient times, Arakkal family ruled Kannur and Lakshadweep, belonging to Malabar provinces. Minicoy island of Lakshadweep cluster was once the private provery of Arakkal royal family.
During 1686-1690 war between East India Company and Mughals, ruler of Arakkal then, Ali Raja Ali II aided help to Mughals and granted them Navy army, and Mughals won that battle. The family also had good relations with Hyder Ali and Tipu Sultan of Mysore. Years later Arakkal was conquered by British, who took control over the region later. It happened soon after Tipu Sultan lost his battle to British towards the end of 18th century. During the term of Indira Gandhi as Prime Minister, according to Land Ceiling Act, Arakkal family had to give up many of the properties. Those properties were annexed by government of India then.
Memories of glorious yesterdays
As time passed by, the royal family slowly withdrew towards an inner shell, and it stayed away from power and politics. Yet as per traditions they still follow certain beliefs, like any princely state of independent India which lost power post-independence. Yet the head of the family still makes all the decisions of the royal family, and controls the property and accounts. They had trade activities in pepper and coir, and also had revenues from land as well as rented properties and buildings.
Arakkal family now serves as the Managing trustee of many mosques of Malabar. There was a time when doors of mosques were opened by people who reaches there in elephant. Royal weddings were then held at nights. Arakkal authorities had the full right to decide how much Meher is to be given for weddings, and how much money should be spend for total marriage expenses. Now things have changed a lot. Still for land transactions the members of the royal family should still seek permission from the head of the family.
There is a museum close to the palace which exhibits the glory of old days. Till 2005 it was the office of the family, which was later converted to a museum. Now maintenance work is done with the help of state government. Still it is under the control of Arakkal royal family. Heritage pieces and old photographs and paintings are exhibited here.
Malabar is known for religious harmony, and Arakkal family takes efficient steps to keep such relations intake. This royal family grew up as a part of Kolathiri royal family and that's why they earn respect from all religious groups. That's the reason why if any person of the locality approaches Adiraja Mariyumma in distresses, he never leaves empty handed.
Thari Biryani of Arakkal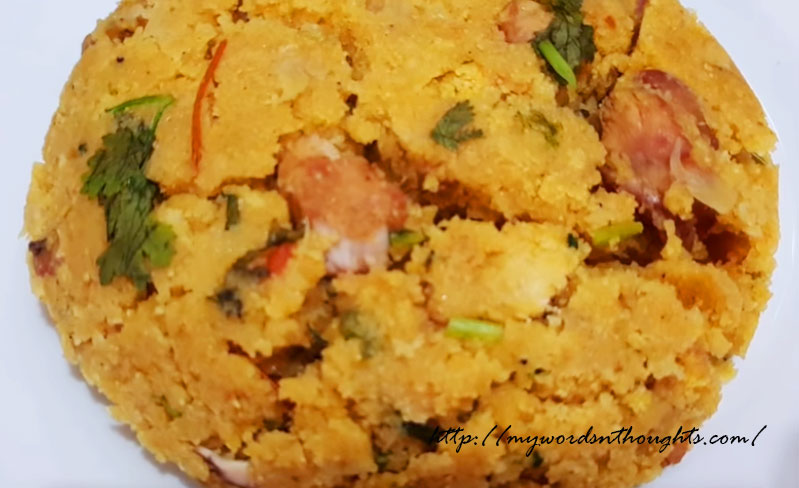 Thari Biryani is the special dish of 'Nombu Thura' (breaking of fast) during festival season. Here is its easy recipe. Heat oil in a pressure cooker and saute three chopped onions. When onions turn light brown, add a fine paste of a medium-sized ginger, 4 garlic cloves and 6 green chillies and sauté for 2 minutes. Add 2 chopped tomatoes and sauté again. Add 1 big spoon curd, mix the contents and add ¼ kg mutton/beef and salt.
Add a few coriander leaves, close the lid and cook meat in low flame. Mutton needs 10 minutes and beef needs 15 minutes. When pressure drops to zero, open the lid and add 1 big spoon garam masala powder and 2-3 small spoons of lemon juice. Cook meat till water contents are almost absorbed. This is the masala meat used for Thari Biryani.
Heat a thick bottomed pan and add 2 big spoons of ghee and oil each. When it gets heated add 3 small pieces of cinnamon, 3 cloves, 1 small spoon pepper and 3 cardamoms and fry the contents. Add 2.5 cups of water and allow it to boil. Add 2.5 cups of semolina (rava/thari) and cook for 3 minutes. Keep stirring and never over-cook semolina.
Now spread masala in a serving plate and rava mixture as layer two. Make a few layers of meat masala and rava, and sprinkle fried onions, raisins and cashews on top. Decorate with coriander leaves and serve.
Arakkal family – Through history books
There are many stories related to the origin of the family in history books. One legend goes like this. Last Chera King invited a Muslim couple from Velapuram and gave the name 'Aazhi Raja' to the male. William Logan, the author of Malabar Manuel has another story to tell. In his version, one of the ministers of Kolathiri king, who was then known as Aryan Kulangara Nair became the first leader of Arakkal family.
As per Aitheehyamala written by Shankunni, the heroine is the princess of Kolathiri royal family. When she went for a bath in a river, she met with an accident, and the drowning princess was then saved by a Muslim youth. She lost her clothes in the river flow, and he gave her the second dhoti. The princess decided that she would accept only him as her husband. Kolathiri ruler conducted the marriage as per Islamic traditions and also constructed a palace for the newly wedded couple. Thus the members of Arakkal family are the descendants of that princess – Arakkal Biwi.
In the family notes of Arakkal family, there is something else. When Chera King Cheraman Perumal accepted Islam and went to Mecca for pilgrimage, he assigned the power to his nephew (sister's son). He accepted Islam religion and also changed his name to Muhammadaali.
An end note: 2011 Malayalam period film, Urumi starring Prithviraj throws some light on the glorious days of Arakkal family and their glorious battles with Portuguese. Genelia D'Souza played the lead role of a fiery warrior princess of Arakkal palace in the movie.
Read a few more articles related to Kerala history, renaissance and the social/political changes over the years. Here is the page link. Click on the images in the gallery to read
(Visited 999 times, 1 visits today)