Fish Loaf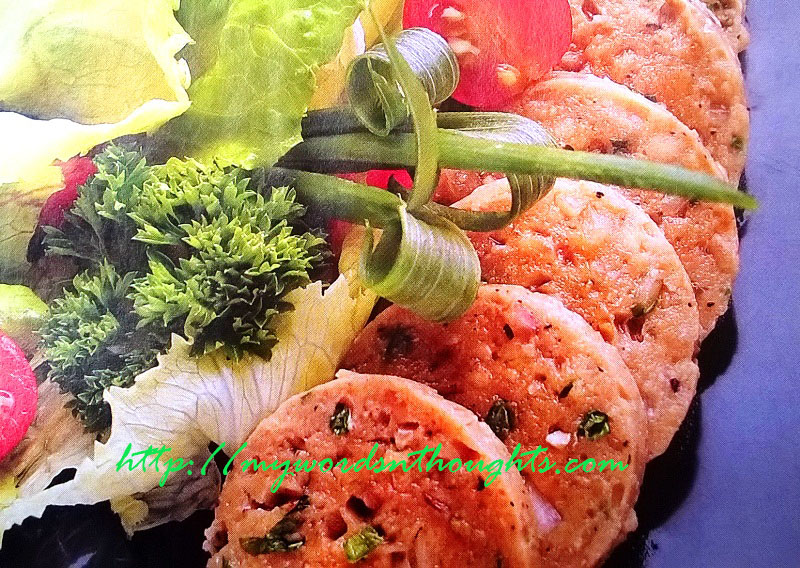 Ingredients for Fish Loaf:
1. Minced fish (after removing water content completely by pressing well) – 1 cup
Onions chopped fine – ½ cup
Green chillies chopped fine – 1 big spoon
Ginger chopped fine – 1 big spoon
Coriander leaves chopped – 2 big spoons
Pepper powder – 1 small spoon
Salt – As needed
Soya sauce – 1 big spoon
Lemon juice – 1 big spoon
Egg -1, whipped
Bread crumbs – ½ cup
How to prepare Fish Loaf?
1. Mix all ingredients together.
2. Roll it to two lengthy pieces and wrap each with tin foil.
3. Steam cook them for half an hour.
4. Once cooled, place the fish loaf in refrigerator.
5. You can slice and use fish loaf as you need.
6. You can serve it with salad or mayonnaise.
Archive: Vanitha Magazine, September 15-30, 2017
Read a few more delicious non-veg fish side dish/curry recipes here. Click on the images in the gallery to read.
(Visited 155 times, 1 visits today)