Duck Roast (Tharavu Roast)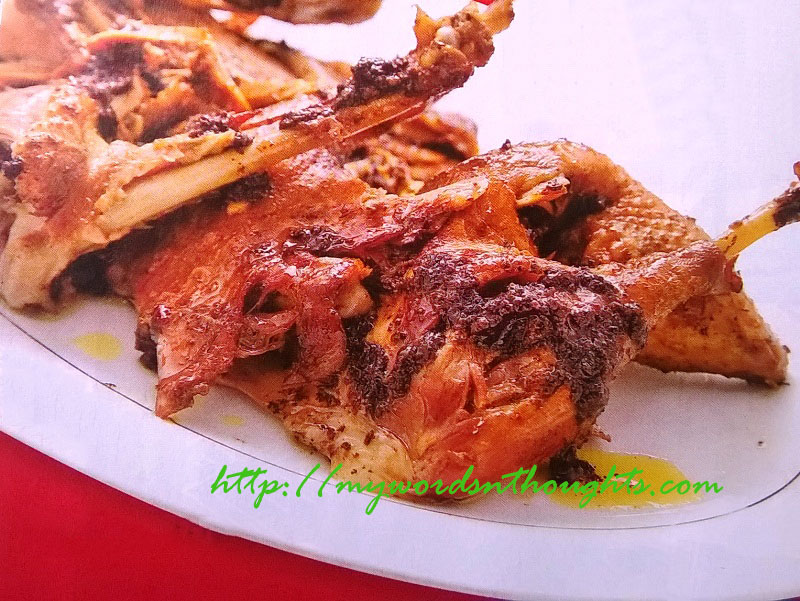 Ingredients for Duck Roast (Tharavu Roast):
1. Cleaned duck without cutting to pieces – 1
2. Garlic – 1 cluster
Green chillies – 4
Pepper powder – 1 big spoon
Turmeric powder – ½ small spoon
Lemon juice – From 1 lemon
Salt – For taste
3. Coconut oil – ½ cup
How to prepare Duck Roast (Tharavu Roast)?
1. Make a fine paste of ingredients no: 2.
2. Marinate duck using this paste, and keep in refrigerator for 4 hours.
3. Heat oil in a big pan and fry the duck.
4. Flip both sides to cook it for a while.
5. Add sufficient water, close the lid and cook the duck.
6. Gravy should turn thick.
7. Cut duck to pieces and serve.
Courtesy: Vanitha Magazine Dec 15-31, 2017
Read a few more delicious non-veg duck side dish/curry recipes here. Here is the page link. Click on the images in the gallery to read.
(Visited 191 times, 1 visits today)