Chikoo Shake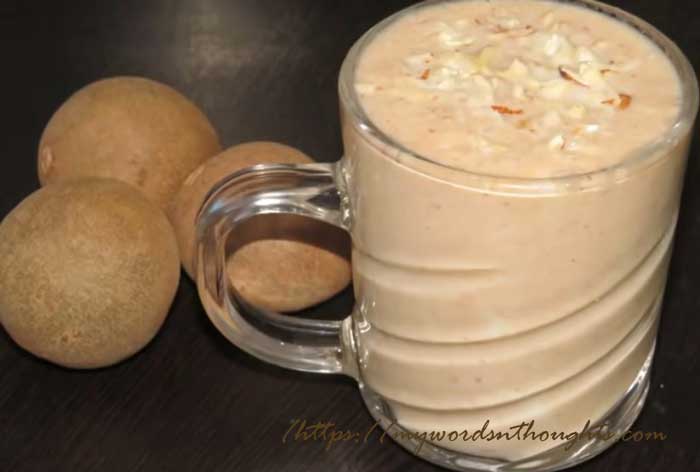 Ingredients for Chikoo Shake:
1. Skimmed milk – 1 cup
2. Chikoo (Sapota) – 1
3. Sugar – For taste
4. Almonds, pista – To decorate
How to prepare Chikoo Shake?
1. Remove skin and seeds of chikoo.
2. Blend it along with other ingredients in a mixer, except nuts.
3. Decorate with almonds and pista. Serve chilled.
Courtesy: Vanitha Magazine May 1-14, 2005
Note: You can also add flax seeds, dates and cardamom powder to enhance taste and nutritious value.