Coriander Leaf – Mint Leaf Chutney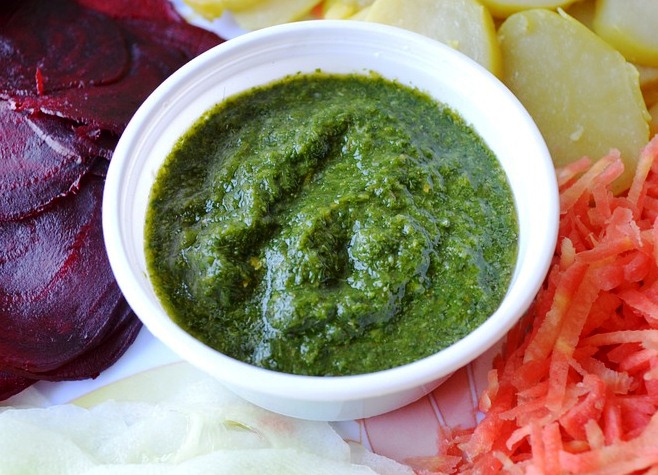 Ingredients for Coriander Leaf- Mint Leaf Chutney:
1. Mint leaves – 1 cup
Coriander leaves – 1 cup
2. Oil – 2 small spoons
3. Green chillies – 1, chopped
4. Ginger – 1 inch piece
Cumin powder – 1 small spoon
5. Lemon juice – 1 big spoon
Salt and sugar – As required
How to prepare Coriander Leaf- Mint Leaf Chutney?
1. Wash both the set of leaves and drain excess water.
2. Heat oil in a pan and sauté green chillies till they turn light.
3. Add leaves to it and sauté again.
4. When water content is fully absorbed take off the mixture from flame.
5. Transfer the contents to a mixture.
6. Add ginger and cumin powder to it, sprinkle a little water and grind the chutney.
7. Add sugar and salt, a little lemon juice, mix well and serve.
Courtesy: Vanitha Magazine July 15-31, 2017
Also read a few more leafy vegetable dishes. Here is the page link. Click on the images in the gallery to read.
(Visited 211 times, 1 visits today)