Cucumber & Cheese Roll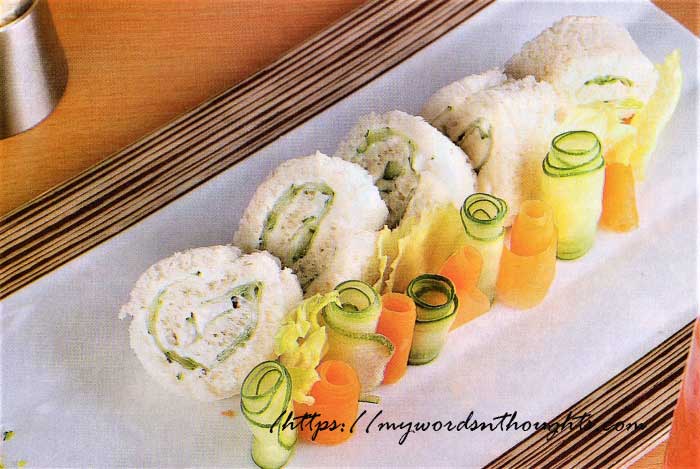 Ingredients for Cucumber & Cheese Roll:
1. Salad cucumber – 1, sliced into thin & round pieces
2. Salt – For taste
3. Sandwich bread slices – As required
4. Cheese spread – As required
How to prepare Cucumber & Cheese Roll?
1. Sprinkle salt in sliced cucumber and allow to rest for a while.
2. Remove the excess water content after some time.
3. Apply cheese on one side of each bread slice, and spread cucumber slices.
4. Roll each of them tightly.
5. Cut each roll into small pieces and fix toothpick on each.
6. You can serve as such, or chill it in refrigerator for a while before serving.
Courtesy: Vanitha Magazine November 12-25, 2022
Read a few more rolls & pancake recipes. Visit my page.