Frozen Banana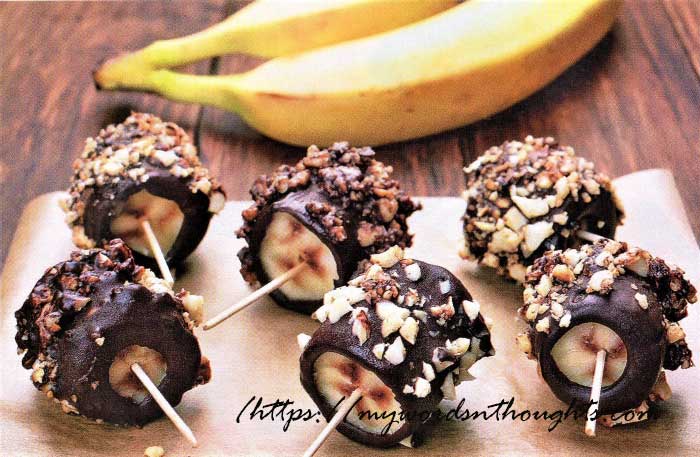 Ingredients for Frozen Banana:
1. Robusta – 4
2. Chocolate – 100 gm
Butter – 25 gm
3. Peanut roasted and broken – 50 gm
How to prepare Frozen Banana?
1. Cut each banana into 2 or 3 pieces.
2. Melt chocolate adding butter.
3. Before it fully cools off, pick each robusta piece using a toothpick and roll in over chocolate to get a fine coat.
4. Roll them on broken peanut and spread on a butter paper.
5. Place it in refrigerator for half an hour and allow it to set.
Courtesy: Vanitha Magazine November 12-25, 2022
Read a few more banana dessert recipes. Visit my page.