Bread Pakoda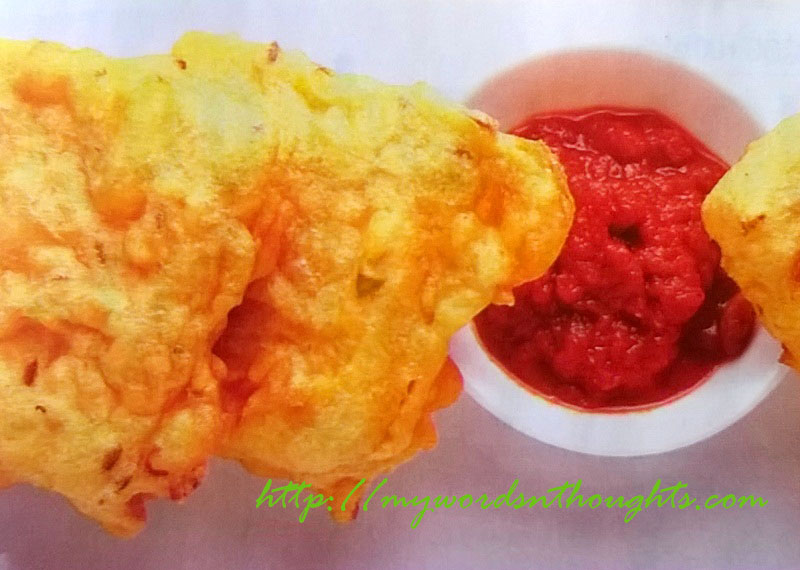 Ingredients for Bread Pakoda:
1. Gram flour- 250 gm
Baking soda – ½ small spoon
Onions – 1, chopped fine
Green chillies – 4, chopped fine
Salt – As required
Water – 1.5 cups
2. Bread – 10 slices
3. Oil – For frying
How to prepare Bread Pakoda?
1. Mix ingredients no: 1 to prepare the batter and allow it to rest for 1 hour.
2. Remove the edges of each bread slice and cut them into 4 equal parts.
3. Heat oil in a pan, dip each bread piece in the batter and deep fry in hot oil.
4. Serve hot with any sauce of your choice.
Vanitha Magazine November 15-30, 2017
Read a few more Chips & Pakoda recipes. Here is the page link. Click on the images in the gallery to read.
(Visited 127 times, 1 visits today)