Beauty @ leaf tips – Leaves for beauty
Basil leaves, coriander leaves, curry leaves, mint leaves etc – They are commonly available around and used in kitchen as well. Most of these commonly available leaves have some beauty purposes as well. Curry leaves is good for hair, mint leaves for beautiful teeth and so on. Let me add a few more. Also read my detailed post on beauty and hair packs prepared using leaves.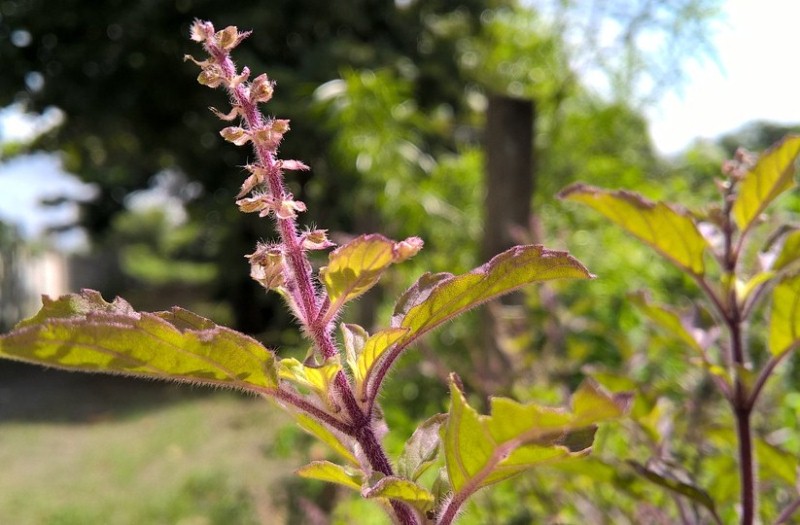 Basil leaf for shining face – Make a fine paste of basil leaves adding milk and apply on face to make it glow as silk.
Neem & basil leaves for pimples – Make a fine paste of neem leaves, basil leaves (tulsi) and sandal and apply on face as a pack. Wash off after 20 minutes.
Mint leaves for removing black heads and white heads – Make a fine paste of mint leaves, curd and rice powder. Apply on your face and rub well. Once it gets dried, sprinkle butter milk on your face, massage well and wash off to remove black heads and white heads naturally. Also read: More Natural methods to remove black heads and white heads.
Coriander leaves to remove pimple marks – Pimples though fade slowly they may leave marks on your face. To remove those marks, make a fine paste of turmeric and coriander leaves and apply on your face.
Coriander leaf as conditioner – Take two handful of coriander leaves, wash well and boil in a little water. Once it gets cooled, filter it and use as hair conditioner after shampoo. Your hair shines better. Coriander leaves can also stimulate hair growth.
Also read medicinal values of curry leaves, henna leaves and mint leaves
Read a few more articles on natural products for beauty. Here is the page link. Click on the images in the gallery to read
(Visited 166 times, 1 visits today)