A journey to the cultural and social life of Thrithala & Mezhathoor villages of Palakkad district
Thrithala & Mezhathoor – Two epic villages with rural set up on the banks of Nila river in the Palakkad district are rich in heritage, and there live a group of villagers following their own culture and traditions. Kathakali Nagathans and Kinnaras originated from this local town. The place is still filled with the fragrance some mythological stories and folklore deeply linked with social life. You can look around and notice temples, sacred groves, snake gods and temple ponds everywhere. The place was once called Veda Bhoomi and Yaga Bhoomi, with deep links to Hindu culture and traditions. It's the same place of 'Parayi Petta Pantheerukulam' as per myths.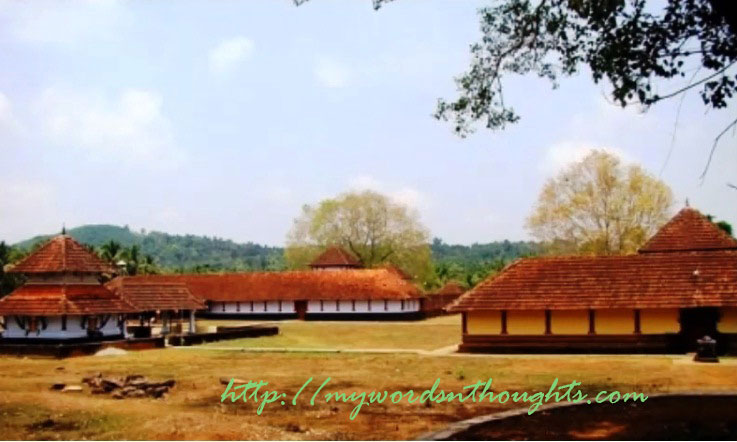 When Thrithala and Mezhathoor come out from the folklore stories and myths, many things still look believable, with some elements mixed with fantasy and reality. Nila River blesses both these villages, and gently pats as it passes by. The villages still hold most of traditional elements of Kerala, linked to arts, traditional treatment methods and god worship. The place is famous for astrologers and people from other parts of Kerala visit here to know more about their future. Mezhathoor – the ancestral home of Ayurbeda is famous for traditional treatment methods, and many patients regularly come to this place for such treatments for both health and ailments.
Social life of its inhabitants is closely linked to temples and temple culture, and they lead a very simple life, far away from city life style. Yes, nothing has changed too much, though world has advanced forward, technically!
Medicine and traditional treatments for which they are famous for
When you cross Patambi river, cool breeze travels with you till you reach Mezhathoor. It's 9 kms away from Patambi. In legends, it's the land of Agnihotri. If you cross a paddy field, you reach Thrithala, the place best known to outer world for traditional Ayurveda treatments.
There are many families in Mezhathoor which traditionally follow Kerala Ayurvedic treatment methods and treatments are given to those who visit this place for this purpose. For many incurable diseases people from different parts of the world who believe traditional Ayurveda visit here and stay here for treatments. Treatment secrets are traditionally handed over to the next generation and they carry forward family traditions.
In the older generations, they never took Ayurveda as a serious profession. Instead it was only a part of their normal life, with several traditions followed. They preferred to see it as destiny only, giving a helping hand to ailed people. Still now many families follow the same tradition, values and principles, passed over to them by their ancestors.
Many people address Mezhathoor as Vaidya Madam or treatment village. That's how the village is known to the outer world. Vaidya Madam still follows Ashtavaidya tradition. People reach here mainly for the treatment of Rheumatoid Arthritis, pain and joint problems. On one portion of the building, medicinal plants like Kurunthotti are placed neatly and strictly maintained. In the nearby Poomulli Mana too, you can see patients.
It's quite interesting that these traditional treatment methods have been followed by many families, irrespective of caste or group, and none of them had monopoly over it. That may be the reason why the village advanced far in this tradition. Almost all caste groups have tried their hand in Ayurveda and succeeded as well. For the same reason you can see physicians from different caste groups like Varyars, Nairs, Namboodiris, Theeyas, Mannan etc. There is one family named Urayarukutti which traditionally follows Ayurveda. They are Muslims. It's really a unique distinction, perhaps never seen in any other parts of the world. Mukkadekkaattu, Kalladaathuvalappil… the list goes on.
Mezhathoor has rooted its branches to nearby villages too, and many follow Ayurvedic traditions. The village earns lakhs of money as revenue through treatment methods every year, and it's seen only increasing as time passes by. In most families, the new generation follows the footsteps of ancestors and that's why Ayurveda flourished here. Since childhood days, kids are deeply influenced by the social life, culture etc and when they see medicines and treatments all around, more chances are there they follow the same traditions set up by their forefathers. Social life of Mezhathoor is deeply rooted in this tradition and it's not easy to separate them. Since young, most kids learn Sanskrit too.
Inhabitants are Patrons of Arts & Music
Social life is bonded with Kulangara Thrikovil temple of Mezhathoor and its traditions of music and musical instruments. Still now, most of its residents enjoy traditional Vadyamelam and traditional music. It's a common sight to see people irrespective of age learn to play chenda and other musical instruments. You can also see people from other parts of Kerala and also tourists who visit both these villages to learn Kerala's traditional music. It's not gender specific or age specific. You can also find teachers who never accept fees from those who want to learn music for passion. There is one dance school, Nrithalaya in Mezhathoor village. Most of its inhabitants are either linked to traditional music or dance.
Malamakkavu Kesava Pothuval was the person behind the coded rules of present day Thayambaka. Now also Thrithala people follow those rules and traditions. Many people are addicted to the music, rhythm and Vadya of Thrithala Siva Temple and other temples here. At the age of around 6, children start formal learning in Chenda and other musical instruments. Their Arangettam (first stage concert) is performed in Thrithala Siva temple. It's taught at school and kids practise at home. Almost all families follow it as a tradition. Even when they earn government jobs later, they never give up this tradition and during annual festivals and other auspicious events of Siva temple they play the instrument before Lord Siva. It gives a feel a personal satisfaction and happiness.
Cover story of some of the major spots of Thrithala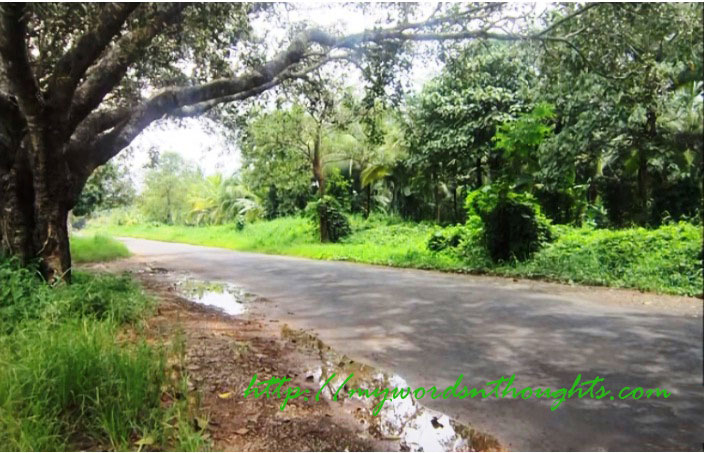 Agnihotri's ancestral home of the famous folklore Parayi Petta Pantheerukulam is near to Thrithala. Descendants of Pakkanar, Uppukoottan and Vaduthala Nair still live here, and they co-operate each other and live happily in peace. Once in every year, people belonging to all those 12 communities assemble at Agnihotri's ancestral home and share happiness and sorrows. People who gather there were given a brief meals & tea. But after the death of Namboodiri of the home, those costumes have come to an end.
The temple for Pakkanar was built only in this village. It's located near to Thrithala town in Kumbithirivu. Descendants of Pakkanar live in the temple premises, and their count is around hundred. They strictly follow old traditions and never compromise with new social life. As a mark of respect to this legend, many of the descendants add 'Pakkan' tag to their names. But now many of the families have left their traditional jobs and joint government sector.
As per stories, while Pakkanar crossed the river with flowers for worship, he left the eternal world. He was holding his stick made of strychnine tree (Kanjiram in Malayalam) when he became 'Samadhi'. Believers made soil heaps around the stick and it sprouted out to become a tree. As per belief, its leaves won't taste bitter on certain auspicious days. The tree still holds some tales from past, reminiscing those old events, and is now conserved by Thrithala Panchayat.
Yagabhoomi, the place where once Yagas were conducted is yet another instance of the traditions followed by the people of these villages. As per beliefs, 99 Yagas to please gods have been conducted here before. For the same reason this Yagabhoomi is also called Vedabhoomi. Currently Thrithala Higher Secondary School is situated at the same location, and the place is also known by the name, Yajneswaram. A temple with the same name on the banks of Nila located at the same place is very famous. Now Yagas have been shifted to nearby places – Pangali and Shukapuram.
Healthy Food Habits of Mezhathoor
There are some healthy habits of the Mezhathoor, and it's the remaining portion of what's left with Ayurvedic tradition of the village now. A plenty of water to drink in the early morning – it gets rid of acidity problems. They believe that idli or dosa with a little bit sourness is not good for breakfast and it gives acidity issues. Broken rice Kanji with chutney and salted gooseberry as combo is regarded as a healthy breakfast. Never use fried coconut gravy for breakfasts. Salads can be used for dinner.
While eating chapatis, adopt Punjabi tradition and use butter as combo. We, Keralities own a 'ghee' tradition and both are contradictory. Butter retains oil content of our body, while ghee dries our body and skin. Similarly, while having fish fry, use leafy vegetables and salads as combo. If you choose grilled dishes, you need to add unboiled coconut oil once it's taken from hearth. Fishes like Sardine serves as brain tonic and good for children. If you deep fry sardines, they loss their nutritious content. You can wrap the fish in banana leaves and cook in earthen pots to retain their nutritious value. Always have food in smaller quantities, because proper food habit is a part of our culture too. It's a symbol of our character.
Astrology – Yet another trademark of Thrithala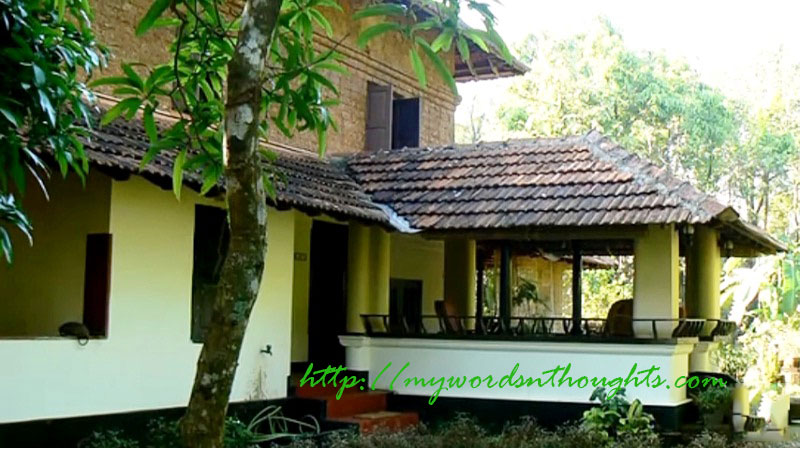 There is one old story. The time when Zamorins ruled Malabar. A person from Thrithala started off his journey to visit Zamorin and he carried a jackfruit as present. On the way he met Aloor Panikkar, a famous astrologer. Panikar enquired where he was going, and on his reply, he asked, "Are you giving Zamorin a jackfruit with a single fruitlet?" He ignored Panikar's question and reached Zamorin's palace. When the jackfruit was cut, Panikar's prediction became true. Zamorin got pleased and he gave a lot of gifts to Panikkar. Since then astrology and its tradition became a part of Thrithala.
There are many families which traditionally took astrology as profession. Koreth Krishnan Nair and his disciple Kutti Krishnan Nair, Mezhathoor Murali Panikkar and Unnikrishna Panikkar are among the leading names, and people used to reach here from other parts of Kerala for their service. At present Ammathil Achuthan Nair, Gangadhara Panikkar, Unnikrishna Panikkar etc are most popular names. A few astrologers of Thrithala have migrated to Vasthu Shastra and Bhoomi Pooja (worship of landand property). Yet you can find astrologers everywhere in the locality.
Famous writers like V. T. Bhattathiripad and M. P. Shankunni Nair belong to this place. Thus this village has witnessed renaissance in the higher caste families where women entered social life breaking the restrictions given to them within the four walls. Such ancestral homes, temples, famous chefs and purity of some rare village sights – Thrithala and Melathoor still hold those old fragrance and elements. When you are deprived of energy, pay a visit to these villages, refill yourselves with energy and return back to work. That's what these old heritage villages grant you for free.
You can read a few more articles on some of the major tourist spots of Kerala here. Here is the page link. Click on the images in the gallery to read
(Visited 911 times, 1 visits today)