S. Gopan Nair – AIR News Reader and the voice behind Malayalam version of anti-smoking ad
S. Gopan Nair, better known as Gopan was a senior journalist and News Reader of Akashvani Malayalam. His voice is nostalgic to Malayalis who used to hear to his voice in the 1960s, 1970s and 1980s when television was not so popular. His words, "Varthakal Vaayikkunnath Gopan" is still unforgettable to many. He passed away on 29th April 2019 aged 77. He is also the voice behind Malayalam version of anti-smoking ad, "Swasakosham Sponge Polullathaanu", which has been widely used in trolls, mimics and movies. He retired as the head of news section of Malayalam department of Akashvani, and has been living in South Delhi during his last years with his wife. His son works as an IT Engineer in Delhi.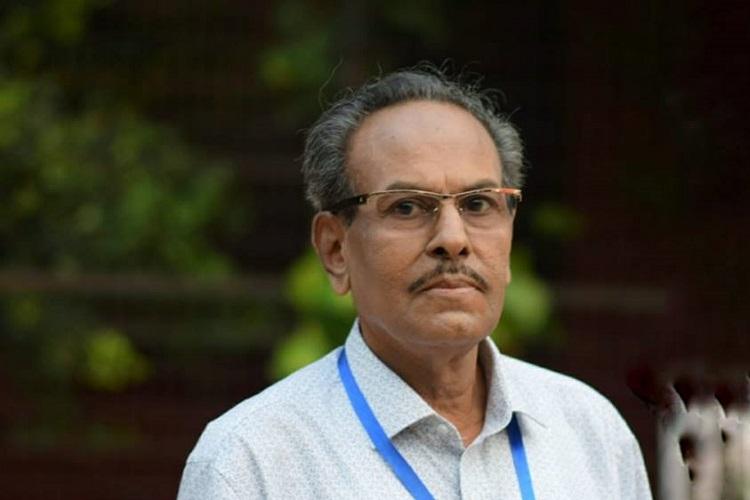 He was born in the famous Rosecoat family of Thiruvananthapuram. He is the grandson of C. V. Raman Pillai. He dreamt to become a History professor, and destiny was something else and he started his professional career as a radio announcer in Delhi. He read news for the first time at the age of 21. Malayalis listened to the news of demise of Jawaharlal Nehru and launch of Aryabhatta through his voice. His presence was well felt during elections and declaration of results when he used to present news, data analysis etc, at a time when television has not reached end people.
He worked as a news reader for more than 40 years. After retiring from government service, he was still busy with different ministries of central government, where he gave his voice to numerous ads. He also worked with Doordarshan and AIR. New generation is familiar to this voice through the anti-smoking ad. He also presented a few radio shows, post retirement, apart from presenting live shows in India and abroad.
S. Gopan Nair – Some interesting and unknown facts
1. The grandson of C. V. Raman Pillai, he was a relative to Adoor Bhasi and E. V. Krishna Pillai.
2. He was rechristened as Gopan by his colleagues at AIR – Shankara Narayanan, Rosecoat Krishna Pillai and Professor Omcheri N. N. Pillai.
3. After retirement he has presented many shows in the capital city, and is a familiar figure in the city circle. He was also active with his writings and readings.
4. People have also nicknamed him as 'Swasakosam Gopan' in the recent past, after his voice got noticed through the ad.
5. He was a smoker during his younger days. He started this bad habit in 1958 during his college studies at Thiruvananthapuram University. His habit for 33 years later became the reason for his heart disease and hence he quit smoking in 1993. So, the voice behind the iconic anti-smoking ad had his life experiences as well.
6. Initially wanted to become a History professor, he moved to Kashmir on a job vacancy at Kashmir University as promised by its Vice Chancellor, Sardar K. M. Panicker. When Panicker got transferred to Mysore before he reached there, Gopan took the job of a journalist at Delhi before joining AIR.
7. He worked as a journalist at Main Stream Magazine at Delhi before taking the job of a radio announcer at Delhi. Thus he got permanently settled there.
8. He desired to return to Kerala where he dreamed to spend his last years. But his dream was not fulfilled. He was also cremated at Delhi.
(Visited 392 times, 1 visits today)