Dhinchak Pooja – Female version of Santhosh Pandit
Pooja Jain, professionally known as Dhinchak Pooja is a rapper and young sensation on YouTube and social media for the past few years. She is in limelight right from the day she uploaded her first single, 'Swag Wali Topi' on her YouTube channel in 2016 and the song went viral. Since then she has released many singles and their music videos, sung, composed and penned lyrics by her. Though most of her songs are viral over net, she has been heavily criticized for the poor quality of songs as well as rendition. She has been accused of hogging limelight and to gain web-fame through 'bad singing'. Yet she is a star on YouTube with a fan following crowd, and earning millions of revenue every month.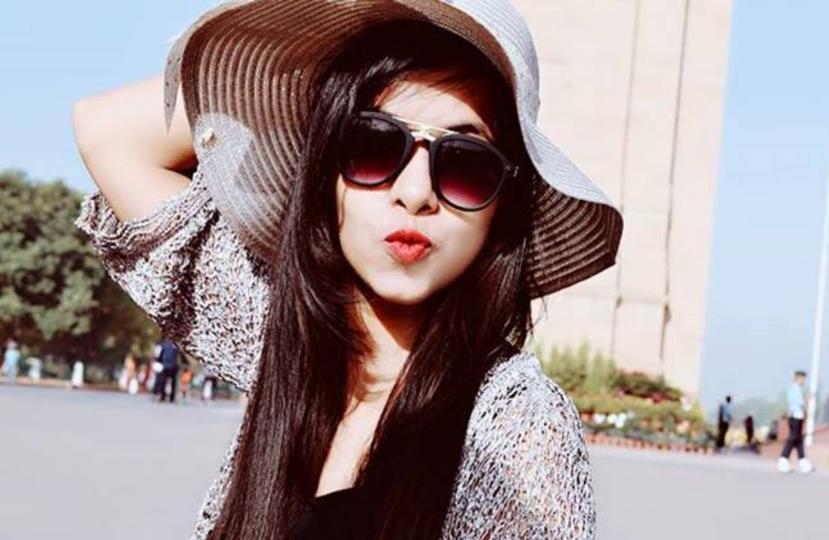 Pooja Jain was born in Delhi, and grew up in MP. As a teenager one day in 2016 she uploaded a music video, 'Swag Wali Topi' on YouTube, which received millions of views. Her 'Dhinchak' style videos have received millions of views. Once she was accused of stealing original lyrics from others while composing herself, and YouTube deleted all her videos. Selfie Meine Leli Aaj, Swag Mera Style Hai and Aafreen Fathima Bewafa are some of the popular songs of this YouTube sensation. She also performs for private functions and live concerts.
She can be compared to Santhosh Pandit of Malayalam screen for many reasons. Both got into controversies for projecting themselves despite their works were not up to standards. Both were accused of misusing entertainment field to hog limelight. Similarly Santhosh Pandit's first film where he played a one-man show doing multitasks, the film was a box office hit, though it was panned by critics.
Dhinchak Pooja – Some unknown and interesting facts
1. She was a participant of Bigg Boss 11, and she was a wild card entry. She was also a part of the reality series Entertainment Ki Raat.
2. She posts inspiring quotes on Facebook and she claims some of them to be hers.
3. Dhinchak Pooja earns around 5k to 80k dollars per month through her uploaded music videos.
4. Since all her songs have been welcomed by viewers through abuses, she has disabled comment section in all her channels including YouTube. In fact most view her songs because of curiosity rather than the quality of singing, music and words or the way the song was filmed.
5. She has got into legal troubles for stealing lyrics of others.
(Visited 212 times, 1 visits today)