Sanjeev Shrivastva – The Dancing Uncle from Bhopal
Sanjeev Shrivastva is a professor from Bhopal in his middle ages who turned an overnight sensation after his music video for popular Govinda song of 1980s, 'Aapke Aa Jaane Se' went viral over net. The life changing video of Shrivastva was shot at the Sangeet ceremony of his brother-in-law at Gwalior on 12th May, 2018 and within a few days the dance video was viewed by millions of people across India. Since then netizens affectionately call him 'Dancing Uncle' or 'Dancing Chacha'. He later got opportunity to meet and dance with Bollywood stars Govinda and Salman Khan on public platform, and was also interviewed by many TV channels.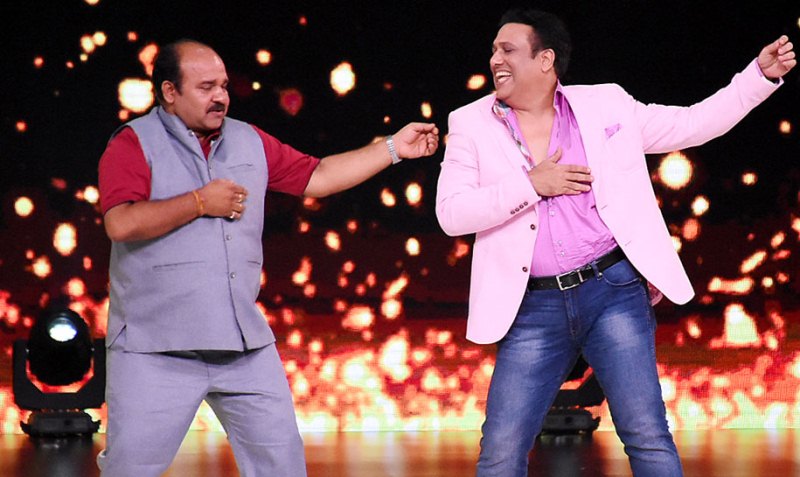 Sanjeev Shrivastva started dancing at the age of 10, and has been performing on stage since 1982. Yet he is not a dancer by profession and not took any formal education in dancing. He has been greatly inspired by his mother Mohini Devi Srivastava who has been a classical dancer. Years have passed, yet he never left his passion towards dance, and casually dances at functions. He currently is a professor at Bhabha University. Luck knocked his door steps in his 40s, and after that he has appeared in many stage shows and TV programs after that.
Sanjeev Shrivastva – Some interesting and unknown facts
1. He is a professor in the electronics department at the Bhabha Engineering Research Institute in Bhopal and has been working there for more than eight years.
2. The song of Khudgarz (1987) – 'May se Meena se na Saaaqi se' featuring Govinda and Neelam was performed by Sanjeev for his brother-in-law's marriage function which became a life changing moment for him. The video was uploaded by his relatives on Facebook.
3. The woman dancing along with him in the viral video is his wife, Anjali.
4. He was appointed as the brand ambassador by Vidisha Municipal Corporation after he became a celebrity.
5. In 2019 he released his first a music video titled 'Chacha Naach' in collaboration with producer-composer Jasim and singer Benny Dayal.
6. As a professional dancer he has been active in the 1980s. He won Madhya Pradesh's best dancer award three times in the 1980s in dance competitions held in Bhopal.
7. He participated in a dance competition for the first time at the age of 10, and won prizes.
8. He loves to dance to the songs of Govinda, Hrithik Roshan and Mithun Chakraborty, and is a great fan of Govinda.
(Visited 300 times, 1 visits today)