50+ Best Anti-aging Beauty Tips of All Time
Are you ready to bring some changes to your life style? Can you find a little time for your skin and beauty care every day? If so, it's easy to achieve youth skin, which adds positiveness to life. As age progresses by, wrinkles and marks attack the beauty of skin. We can't prevent aging. But we can definitely delay it, by bringing certain changes to our life style & beauty care.
It's a part of self-care also, when you find a little time for yourself. Give a little time for yourself, and witness how it brings positive changes to your life. If you follow these 50+ anti-aging tips, you can bring down your age at least 10 years.
50+ Best Anti-aging Beauty Tips
Let's start with basics
1. Include products in your skin and beauty skin, which suits your skin most. Address your skin problems as well. For any age, it's the best beauty tip anyone can give you.
2. Both morning routine and night routine are needed for skin care. Use a face wash in the morning, then apply serum, followed by moisturizer and sunscreen. Cleanser, serum and moisturizer are needed in night routine.
3. As you start aging some problems slowly start emerging. Black colour around eyes, wrinkles on the edges of eyes, smile lines, dryness of lips etc. So, for night skin care routine, add under eye cream and hydrating lip balm with moisturizer.
4. Even if you stay inside home always, make a daily routine to use SPF 30+ sunscreen every morning. It's one of the effective methods to reduce age. Free radicle damage cause by UV rays, destroys collagen of skin.
5. Once you reach age 30, you can start using serum. Choose serum according to your skin problems. Vitamin C serum suits most people. Vitamin C helps in reducing pigmentation, refreshes skin and helps in collagen production.
6. Alpha Hydroxy Acid (AHA), retinol and Hyaluronic acid – Include these three ingredients in your skin care with expert's opinion. It reduces your age by a few years.
7. Once you reach, add facial massage to morning skin routine. Double skin and chubby cheeks add age to face. Facial massage can reduce both to some extent. You can also try facial yoga.
8. To massage face, use jade roller and Gua Sha face massagers. Always massage upwards. Use them on chin, cheeks, either sides of eyes, forehead etc. Massage gently for a minute every day. That's enough.
9. As age processes by, skin slowly losses its natural oil and it turns dull. Oil massage can help you in this case. If your skin is too dry, you can do it on daily basis. Otherwise once in a week is sufficient.
10. Whatever beauty care you give to your face, give the same care to your neck too. Massage or face pack, apply on neck too. When skin of neck loosens, wrinkles appear which shows in your age and appearance.
11. Use moisturizer in your hands and legs twice a day, which is a remedy to skin dryness to a great extent. Always apply moisturizer/body lotion soon after bath, when your body is wet. Moisturizer helps in retaining moisture on your skin for long hours.
12. Wrinkles appear earlier in those with dry skin. Such people should begin skin care in their 20s.
Set water goals & keep your skin hydrated
13. Set water goal. Start your day drinking half litre water. Until you go to sleep, drink 2.5 litres of water at regular intervals. It keeps skin hydrated, clean and flushes out impurities too.
14. Include a lot of fruits and vegetables in your diet. Also include a lot of omega 3 fatty acid in your diet, which is abundant in small fishes, flaxseeds, chiaseeds, walnuts etc. They improve your skin health.
15. To reduce puffiness of face, best strategy is to reduce intake of salt and sugar. Cutting down salt and sugar can improve your health manifold and saves you from life style diseases to a great extent too.
16. Under a doctor's supervision, you can intake tablets of calcium, vitamin D, biotin, multi-vitamins , cod liver oil etc. It not only improves the health of skin, also enhances hair growth and safeguards skin & hair.
17. Regeneration and repairing of cells happen when body is in resting mode and sleeping. It refreshes you and improves collagen production too. Hence it's necessary to sleep 7-9 hours every day.
18. Make exercise a habit. It improves blood circulation and produces endorphin, the happy hormone which relaxes your mind. When your stress stays at bay, it makes you feel younger.
Anti-aging drinks for you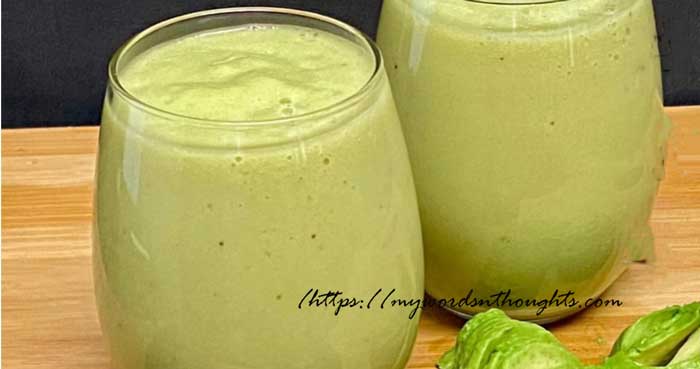 19. To prepare green smoothie, blend together 100 gm spinach, 200 gms green grapes, 50 gm each of celery and pine apple, adding 1 cup water.
20. Take 1 cup strawberry, 1 mango chopped into pieces, one avocado, ½ cup coconut milk and 5 almonds and prepare a smoothie using these ingredients.
21. Prepare a smoothie using 1 big sized Kerala banana, 2 big spoons of dark chocolate cocoa powder, and 1 cup almond milk.
22. Blend together 1 carrot, 1 apple, 1 big spoon grated ginger and prepare a smoothie.
Special treatment for hair
23. Daily hair wash may adversely affect hair and it removes natural oil making hair dry. If you don't sweat in excess, hair bath is needed once in two days only.
24. You can include moisturizing shampoo and conditioner in your hair care.
25. Short hair or layer cut is better than long hair. It gives younger appeal to your face. Hair framing face style also gives young look. In this styling, hair strands are put on either sides of face.
Exercise for toned skin and a few more body care packs
26. Do cardio exercises 2.5 hours every week, and spare half hour for muscle strengthening exercises. How to do it, it's based on your age and health. Jogging is one of the easy methods. Walk at least 30 minutes 4 days a week. You can also try Zumba class for 2 days a week as an alternative, 45 minutes each.
27. Weekly once, find time for full body care. First apply hair pack. Scrub your face and apply face pack. After 15 minutes, apply body scrub and massage for 5 minutes. Then wash your hair and have a bath. When dead cells are removed from skin and face, it gives a rejuvenation feel. Hair pack improves health and smoothness of hair.
28. Scrub with coffee powder content has anti-aging benefits. Here is a body scrub using coffee powder. Take half cup coffee powder, ¼ cup brown sugar, ¼ cup coconut oil and 2 big spoons of water and mix well. You can use it as body scrub.
29.To prepare face scrub, soak 4 almonds and make a fine paste. Add honey to it and use as face scrub. You can also prepare face scrub by mixing 2 big spoons of oats and 1 big spoon of curd.
30. You can use anti-aging face masks. Take 2 big spoons of good quality basmati rice in a bowl. Add water up to rice level and soak it overnight. Using hand, squeeze rice in water and strain the water. Dip a sheet mask in that water and put on your face.
31. Take one avocado, yellow yolk, one small spoon oats and 4 drops of lemon juice. Mix all the ingredients to prepare the face pack, and apply on face. After 20 minutes, wash it off using lukewarm water. This pack adds stiffness to face.
32. To make your dry hair soft, you can try this hair pack. Take ¼ cup dry moringa leaf powder, half smashed big-sized Kerala banana and 1 big spoon olive oil. Mix all the ingredients together, and apply as hair pack. Wash it off after half an hour.
33. If your lip skin peels off, your body might be dehydrated. Another reason is the dead cells, which needed to be removed. Once in a week, you can use lip scrub. Smash 1 strawberry and add half spoon each sugar and honey. Mix all ingredients together and gently massage your lips using this scrub. Then apply lip balm.
34. Green tea is high in anti-aging properties. Hence make it a habit. Drink at least 1 glass green tea daily or once in two days. If you are using tea bag, put it in freezer after use. Place this bag on your upper lid and rest for 10 minutes. It removes aging marks and black shades of your eyes.
35. Yellow teeth kills your smile. At regular intervals visit a dentist and clean your teeth. Once in 2 days, gargle your mouth using coconut oil. It removes gems and safeguards your teeth.
How to do face makeup for aging skin?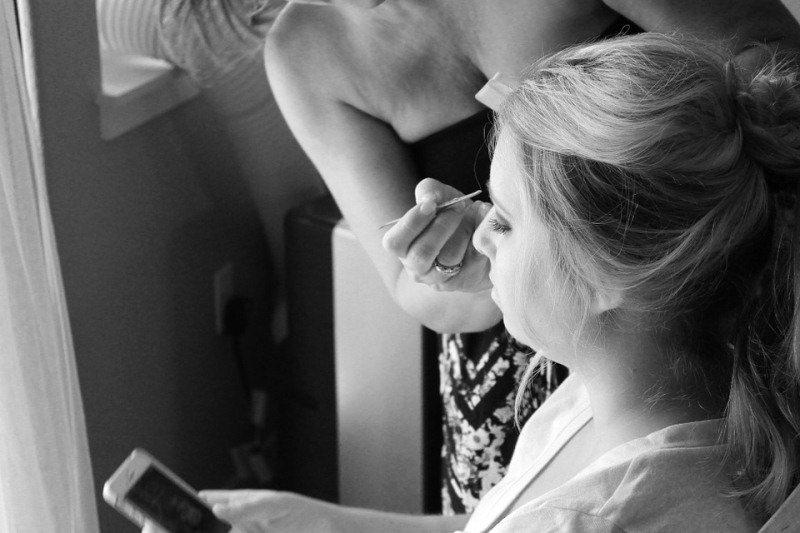 36. As age passes by, give importance to natural makeup. Choose nude makeup which makes your skin shine and gives it a youth feel. It gives a natural look.
37. Before doing makeup, wash your face with cold water. To reduces puffiness beneath eyes, you can gently massage using ice cubes. This skin preparation enhances your makeup.
38. Primer is a natural photoshop. After washing face, apply moisturizer and sunscreen, and then apply primer. Foundation and other makeup can be done after that. It protects skin damage, gives a finishing look to your makeup and your makeup also stays long.
39. If you use excess foundation, it gives an artificial look. Wrinkles may show off easily too. Choose foundation, close to your skin tone. After applying foundation, blend it well with skin. Choose foundation of some good brand, otherwise it darkens your skin.
40. If you have excess dark circles and marks, use a concealer. But use in minimum. If you have excess puffiness and wrinkles beneath eyes, avoid use of concealer. It kills your looks.
41. As age travels forward, lines become visible in lips. If you use dark shade lipsticks, those lines will be visible more. So always choose light shades.
42. Your cheeks also loosen as age progresses. End points of lips can also hang downwards. Such people should not use lipstick till the tip portion of lips. Apply lipstick on the middle portion and blend towards both ends.
43. For cheek bones, use cream blush. Cream bush is better than powder blush as age processes. It gives extra shine to face, and gives a young feel. Use setting powder only after using blush.
44. Contouring can enhance the shape or structure of the face. With the help of a makeup artist, you can learn how to contour your jawline, nose and cheeks. Good contouring reduces the age.
45. Thick eye brows are good. The place where your eye brows bend, darken it.
46. If you give importance to eye makeup, it reduces age. For lower eyelid, choose dark brown instead of black kohl or eye pencil. From eye corner, stroke a small tail upwards. If you don't like to put kohl in your eyes, in the upper waterline, use dark kohl in the spaces with more eye lashes.
47. Puffness beneath eyes and hanging eyelids are other beauty problems related with aging. You can use a nude eye pencil beneath eyes to increase the size of eyes.
48. In any minimal makeup, eye mascara is must. Apply eyelash primer first, followed by mascara. Your eyelashes appear thicker.
49. After makeup, use highlighter in the curves of eyebrows and inner corners of eyes. It makes your eyes bigger, and also gives younger look to face.
50. For daily wear makeup, always choose sunscreen primer with cleanser and moisturizer. Make perfect eyebrows, draw eyes and apply lipstick. It's sufficient.
Cosmetic treatments are also available
51. Once you cross 35, visit beauty saloon once in 2 months. Facial, manicure, pedicure and hair spa/oil massage are common beauty treatments. It's best for skin rejuvenation and improves your self-confidence.
52. Now treatments are available to give permanent eyebrows in natural look. But choose only experts for such treatments. Otherwise it gives an artificial look.
53. Cosmetic treatments are available to remove double chin, wrinkles and improve the beauty of areas around eyes. As your age processes, if it's dragging your confidence backwards, you can think about these treatments too.
Image source: Pixabay