70+ Popular Music Videos Starring Bollywood Stars – Part 1
Note: As the article on Indipop is bit lengthy, and images may take more time to load, I have divided the article into three parts. You can go through the links to read the article in full – Part 2 & Part 3. I have added images to all songs, so that a kid of 1990s or 2000s can easily recollect these songs from memory. Most of these songs are nostalgic to me as well. Please leave your comments, and if I have missed any name, let me know please. Also watch the gallery of 50 such popular Indi pop albums featuring Bollywood stars.
Introduction
Last week, it created shockwaves with the unexpected demise of Bollywood actor, Inder Kumar who has done a few memorable roles aside Salman Khan in Bollywood. Also read: Reema Lagoo: Salman Khan's onscreen mother. Internet was flood with articles of Inder Kumar about his struggling career, Bollywood films and many more. But I haven't noticed anywhere, Inder Kumar was featured in one of the popular remixes of early 2000s, a 1990-kid can never forget. Yes, it's Sajna Hai Mujhe (Remix) from Pretty Lady Mix and Inder Kumar was seen as a handsome hunk in that music video. The song was recorded in the voice of Vaishali Samant. Inder Kumar has also appeared in the music video of Meri Berry Ke Ber – Remix sung by Shashwati.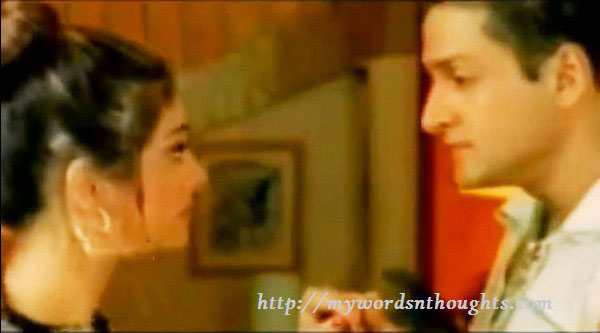 It's not the first time, Bollywood actors have appeared in music videos, and many models who appeared in such music videos have turned big stars as well. Indipop had a glorious era for more than a decade since mid-1990s. Songs like Pari Hoon Mein & Made in India played their significant role in popularizing this parallel form of Indian music among masses. Through this article, I would like to mention 70+ popular music videos starring Bollywood stars, and it's my humble tribute to Inder Kumar, who lost his life at a comparatively younger age. I am sure, you will definitely love it.
1. Dheere Dheere Se – This remixed version stars Hrithik Roshan and Sonam Kapoor, and I would like to begin this list with this popular remixed version from film, Aashique. The song recreated by Yo Yo Honey Singh is indeed popular.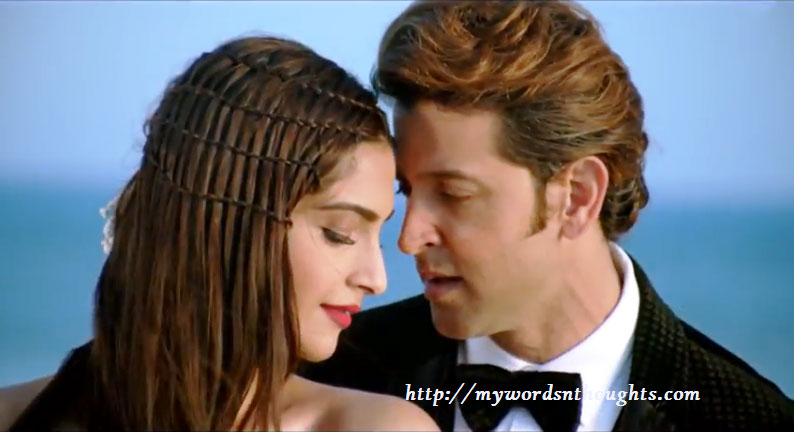 2. Main Rahoon Ya Na Rahoon – Gulshan Kumar presented the song in 2015 and it was an instant hit. The song featured Bollywood's popular actors, Emraan Hashmi and Esha Gupta. The song was composed by Armaan Malik and composed by Amaal Mallik. Rashmi Virag penned the lyrics. The lovely music video was directed by Amit Sharma.
3. Kabhi Kabhi Mera Dil Me – It was first one of this kind where a Bollywood star featured in a revived version of his own film song, and Amitabh Bachchan's Kabhi Kabhi was well received. The song also featured south Indian actress Shobana. The song was remixed by Baliy Sagoo. Amitabh's voice was also nicely blended for its poetic lines. The album was titled Aby Baby.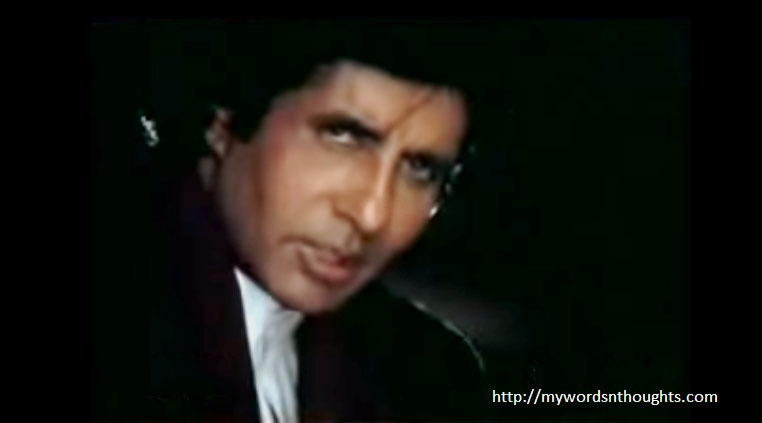 4. Tu Meri Mehbooba from Kismat – It was Sonu Nigam's first popular music album and was an instant hit. Originally released in 1998, the album was a stepping stone to Sonu Nigam's success. The song featured Sonu Nigam and Bipasha Basu who was a top model then. In the late 1990s and early 2000s, it was a great period for music videos, and many models and singers found foot in the entertainment industry through hit music videos.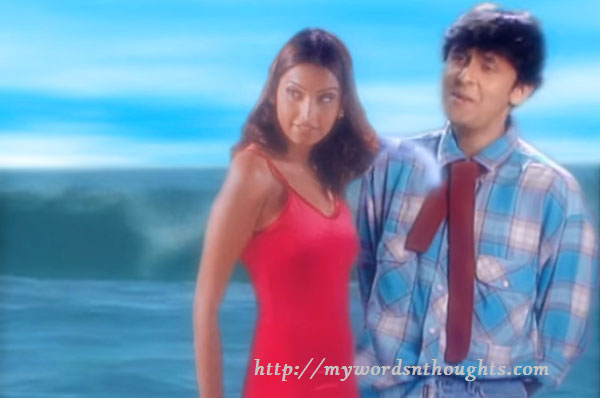 5. Jaan from Jaan – This Sonu Nigam album was released the following year of Deewana (1999). Both Deewana and Jaan (2000) became indeed popular. Bipasha turned lucky for Sonu Nigam once again, and this music video was an instant chartbuster. Songs were composed by Nikhil-Vinay.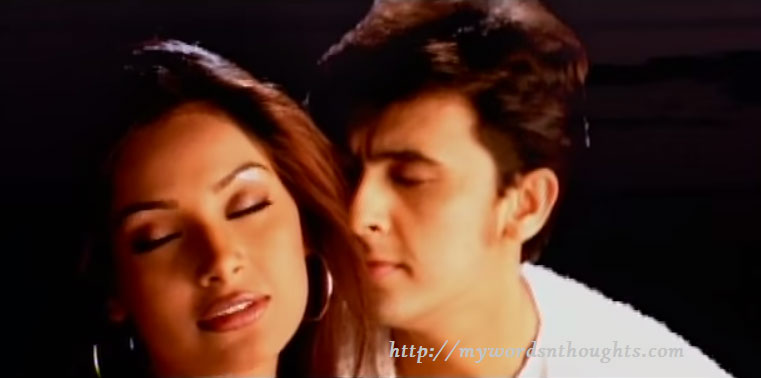 6. Is Kadar Pyar Hai from Deewana – This popular song from Sonu Nigam's Deewana is indeed melodious, and a 90-kid can never forget it. The song featured Milind Soman, the supermodel of 1990s, who appeared in a few Bollywood movies as well. But his Bollywood career was not so great as his modelling career. Yet the song deserves a position in this list. Michelle Innes is the female model featured in this romantic music video.
7. Made In India – Handsome Hunk of 1990s, Milind Soman was featured in many popular videos of 1990s, and how can we miss this chartbuster song in our list. Alisha Chinai's Made In India initiated a glorious era of music videos in the mid-1990s, no doubt!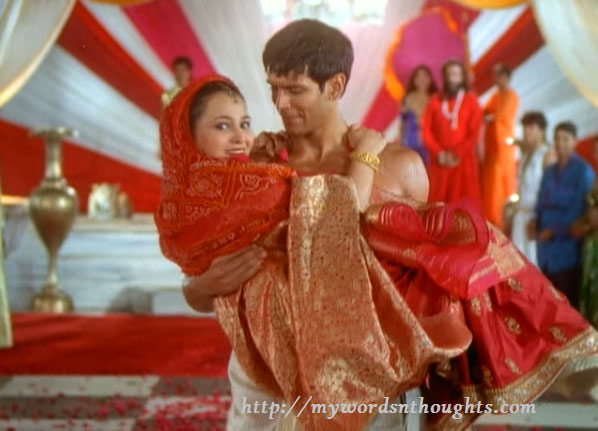 8. Mera Chunar Ud Ud Jaaye – One of the top album songs of year 1999, this song of Falguni Pathak featured two popular models who later turned actors. Trisha Krishnan who featured as fairy in this song later turned a top South Indian A-grade actress, she also played lead role in Akshay Kumar's Khatta Meetta. Ayesha Takia shared the lion share of music video and this music video happened before her Bollywood debut. The male model who featured in this video was Santino Morea, younger brother of actor/model Dino Morea. He was also seen in the popular music video of Sonu Nigam, "Mohabbat Kabhi Maine Ki Toh Nahin Thi" very soon.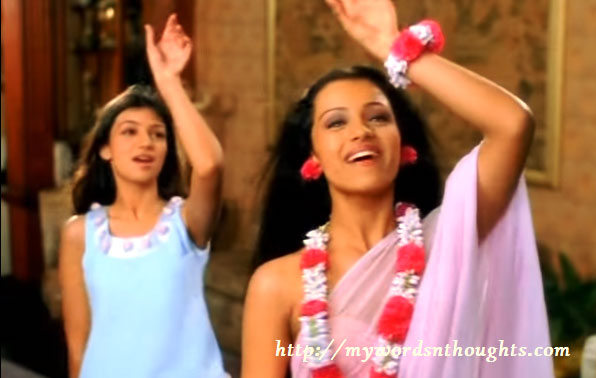 9. Chupke Chupke Sakhiyon Se Woh – The ghazal sung by Pankaj Udhas featured John Abraham, who was a hot model then. The song was released in the year 2000, when John was yet to make his Bollywood debut. The song included in the album Mehak was indeed popular. Rajlaxmi Khanvilkar is the beautiful female model in Chupke Chupke.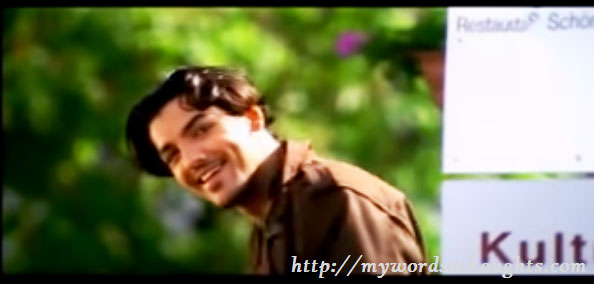 10. Yu Mere Khat Ka Jawaab Aaya – Yet another popular track from Pankaj Udhas' Mehak, this romantic track too featured John Abraham. Riva Bubber was the female model who was featured in this particular song. She was also featured in the popular video, Habibi Dah (Nari Narien) by Hisham Abbas and many popular ads of 1990s, the most notable one being Cadbury's Mehndi ad. She also appeared in a few TV soaps.
11. Aur Ahista Kijiye Baatein – Yet another popular track of Pankaj Udhas in the late 1990s, the song featured Sameera Reddy, who later went on to become a popular actress in Bollywood as well as Tamil films.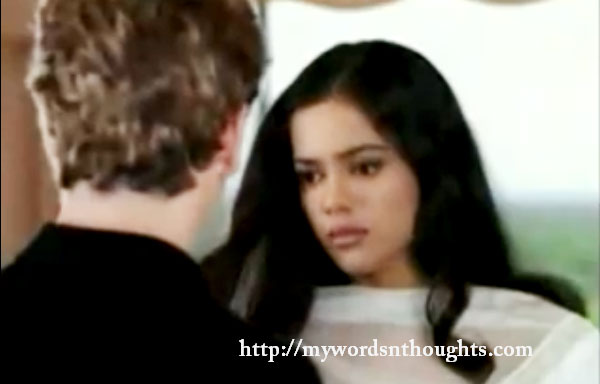 12. Jab Samne Tum Aa Jate Ho – This very popular ghazal of year 2000 featured three great legends of Indian music – Lata Mangeshkar, Asha Bhosle and Jagjit Singh. The song featured the siblings – Riya Sen and Raima Sen. Though the actresses couldn't make it big in Bollywood, they became quite successful in Bengali cinema.
13. Shaam Se Aankh Mein Nami – This beautiful ghazal by maestros Jagjit Singh and Gulzar, featured Jimmy Shergill and Sushma Reddy. The couple looks extremely cute in this lovely poem.
14. Bheegi Bheegi Raatom Mein (Remix) – The song featured the successful model, Anupama Verma, who has appeared in a few Bollywood films as well. The song was sung by south Indian singers, Sujatha and Sreenivas, and was indeed popular in the early 2000s. Anupama Verma has earlier featured in the instant chartbuster song of Biddu – Boom Boom, sung by Nassia Hassan. But she became a familiar face through Bheegi Bheegi Raatom Mein. Niketan Madhok is the male model seen in Bheegi Bheegi, who is now a producer.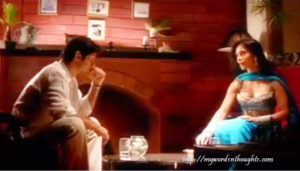 15. Nahin Nahin (Shake It Daddy Mix) – This remix version of DJ Aqeel is yet another popular remix in the golden era of Hindi album songs. The original voices of Kishore Kumar and Asha Bhosle were reused for this version, and the music video featured Ayesha Takia and Keith Sequeira, who later debut in Bollywood. This particular music video was released in 2001.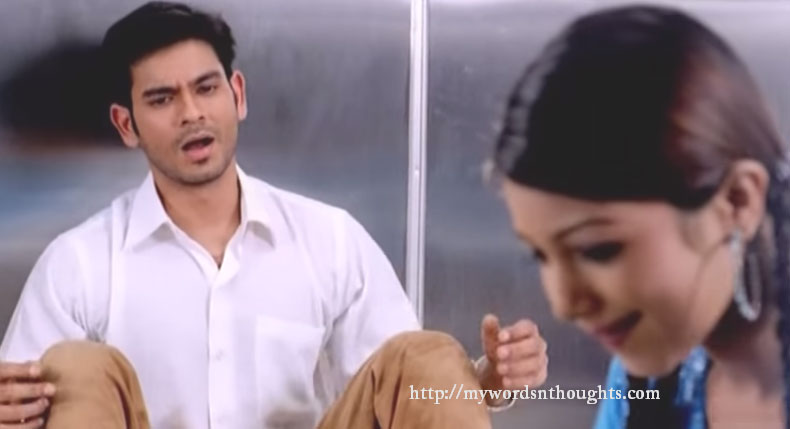 16. Piya Basanti Re and and Surmayi Aankhen – Both the songs were featured in the album, Piya Basanti, released in the year 2000. Its songs were indeed popular and a couple of songs featured Nauheed Cyrusi and Donovan Wodehouse. Nauheed Cyrusi was a popular model then, who later appeared in a few Bollywood movies like Lakeer, opposite John Abraham, and Ada… A Way of Life. But her Bollywood career was not so great. Piya Basanti is regarded as the best non-filmy work of south Indian nightingale, Chithra, and Sultan Khan and K. S. Chithra were the leading singers of the album. Music was composed by Sandesh Shandilya. Also read: Top 20 songs of Chithra in Bollywood. Nauheed Cyrusi was also seen in Pankaj Udhas' Khuda Bachaye Buri Nazar Se.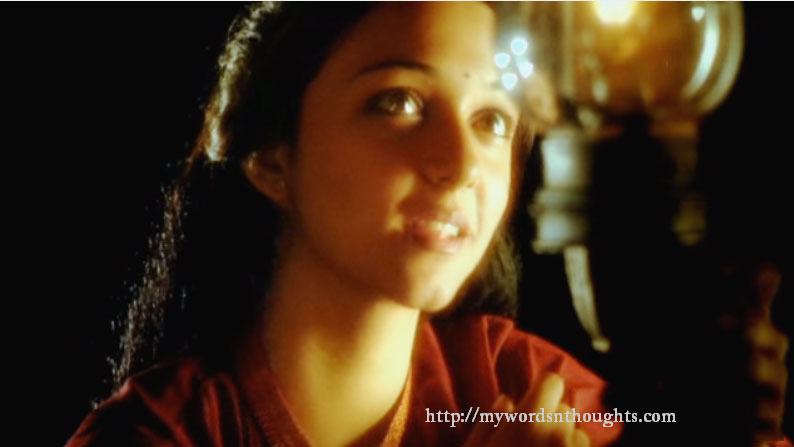 17. Aankhon Mein Tera Hi Chehra – This popular song of 1999 gave first big break to Shahid Kapoor. The song was composed and sung by Aryans, who became immensely after this music video. The female model in the song, Hrishitaa Bhatt too debut in Bollywood very soon. But she didn't have a glorious career in Bollywood.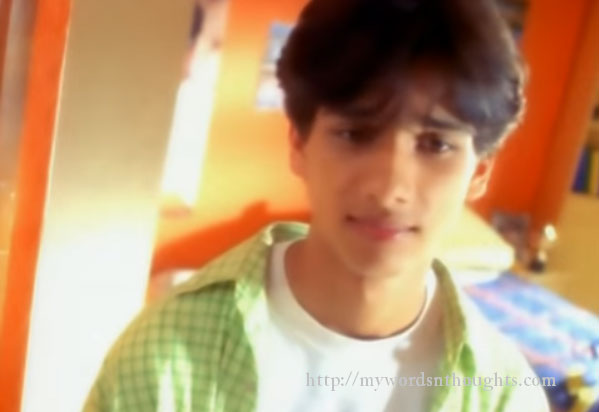 18. Dekha Hai Teri Aankhon Ko – Nandini Singh didn't own a good career in Bollywood, she just worked in a couple of movies. But she is still remembered for this popular music video composed by Aryans in the early 2000s. She is a well-known television actress. The television actor Sailesh P Gulabani is the male model in this popular video.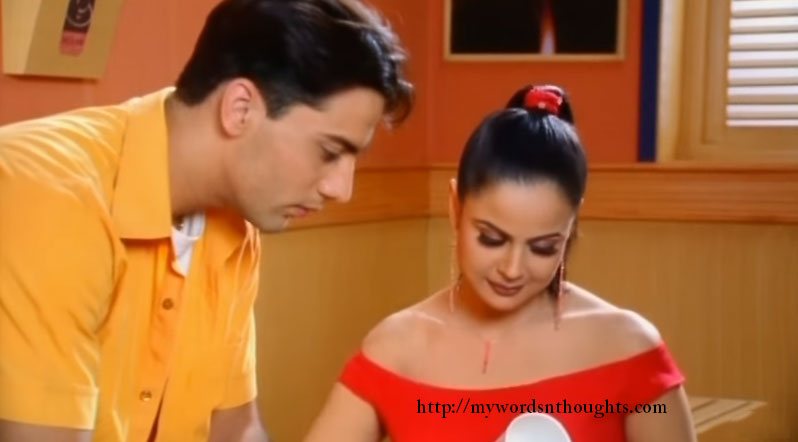 19. Desi Kalakaar – The title track from the album, Desi Kalakaar was composed by Yo Yo Honey Singh. The popular Bollywood actors, Sonakshi Sinha and Gulshan Grover featured aside him in this popular music video, released in the year 2014.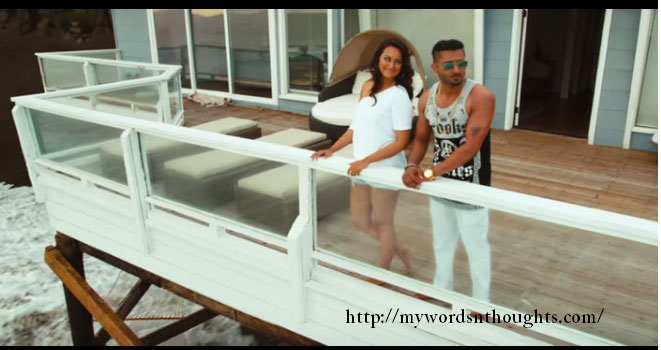 20. Love Dose – The second song from the same album – Desi Kalakaar, Love Dose featured Urvashi Rautela, aside Honey Singh. The same song was also well received.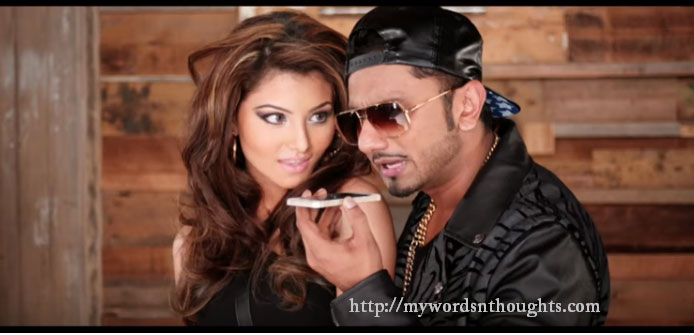 21. Tera Mera Pyar & Yeh Kya Hua – The couple of romantic songs sung by Kumar Sanu for the album, Tera Mera Pyar were indeed popular in 2005. We, Kumar Sanu fans got opportunity to hear a couple of melodious songs in this popular voice after a long time. Yeh Kya Hua was a continuation music video of Tera Mera Pyar, a solo track by Shreya Ghoshal and the songs featured the successful models, Bhanujeet Sudan and Nimrat Kaur. Nimrat Kaur later gained recognition through Bollywood hits – Lunch Box & Airlift. Yeh Kya Hua was a duet by Kumar Sanu and Shreya Ghoshal.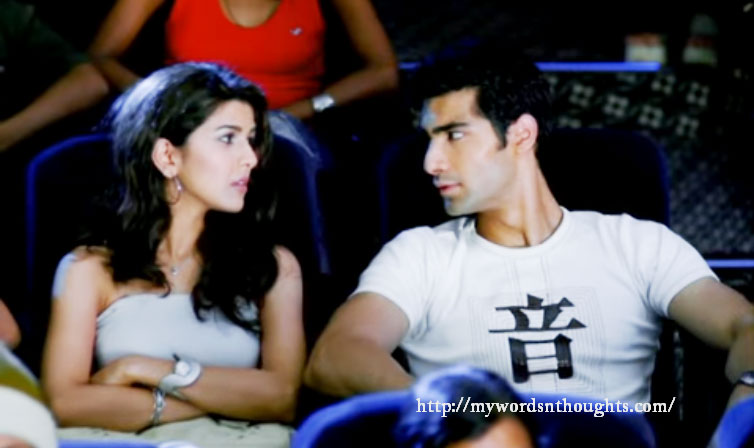 22. Ab Mujhe Raat Din – The title song from 1999 album Deewana gave a big break to Sonu Nigam he was actually waiting for. The song featured two successful models of late 1990s, Diwakar Pundir and Sushma Reddy. Though both couldn't make it big in Bollywood, their fans still love them for this soft romantic track sung by Sonu Nigam.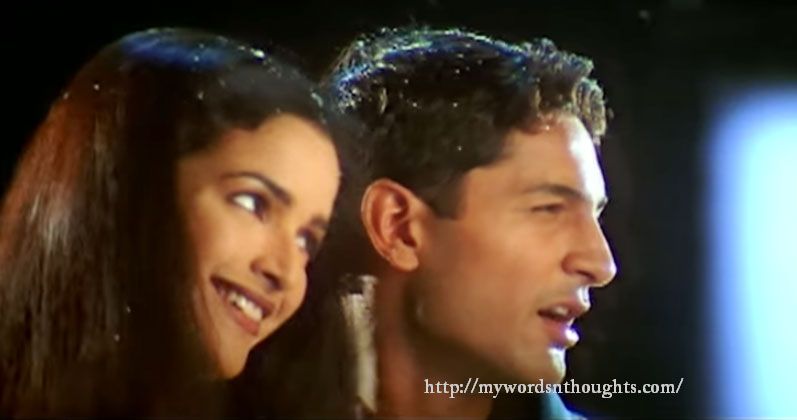 23. Gur Naal Ishq Mitha – Jas Arora remained one of the top models of late 1990s, and has appeared in several popular ads and music videos. This particular Punjabi music video made him immensely popular among masses. He played male lead opposite Kajol in Dushman, and didn't have a good career in Bollywood ahead. Mallika Arora plays the female lead in this popular video, and she is a celebrity of Bollywood as of now. The song was remixed by Bally Sagoo & Malkit Singh.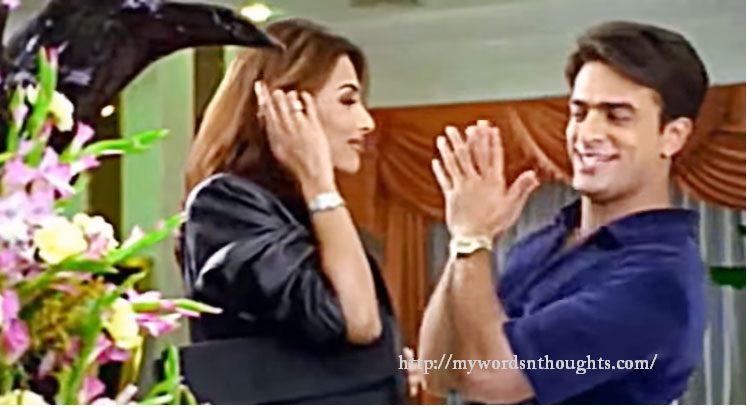 24. Janam Samjha Karo – Milind Soman was featured in a series of albums since Made in India was released. This particular song was sung by Asha Bhosle, and released in 1998, and received overwhelming response from music fans.
25. Maine Payal Hain Chankaayi – Definitely one of the top album songs of 1990s, the song gave instant stardom to its singer, Phalguni Pathak. Both the models became quite popular, and the male model Vivan Bhatena later played a pivot role in Shah Rukh Khan starrer, Chak De India. Yet people still remember him for Maine Payal Hain Chankaayi. He has also appeared in a few TV soaps, and remained successful.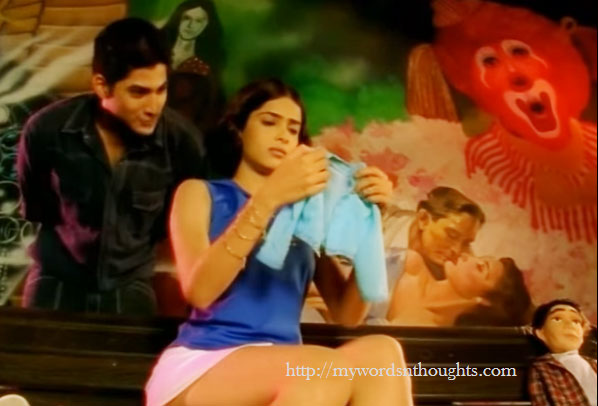 You can read the rest two parts here: Part 2 & Part 3
You can also watch the gallery of 50 such music videos featuring Bollywood celebrities here.
(Visited 2,923 times, 1 visits today)