Which artist has won maximum Filmfare awards in Bollywood?
It looks an easy question, and if you search online, you will get an array of posts listing leading actors of Bollywood with maximum Filmfare wins. But it's not my question. Who is that artist who has won maximum trophies at Filmfare Bollywood, regardless of category? Any clues? It's not Amitabh, Dilip Kumar, Rahman or Shah Rukh, but it's our great living legend Gulzar who wrote the iconic Oscar Award winning song – Jai Ho, and has contributed to film making, dialogues, scripts and song lyrics to Bollywood for more than 4 decades, and still he is active!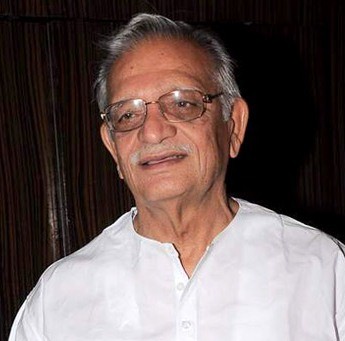 If taken into account, the artist who won maximum Filmfare awards with Bollywood and South combined, it's none other than music composer A. R. Rahman with 15 and 16 Filmfare awards from Bollywood and South respectively, thus making to a total of 31 awards, a record not easy to break. Also read: 45+ Bollywood artists who received Filmfare awards 5 times or more.
Gulzar leads the list of Bollywood Filmfare awards with a total of 20 awards
21 awards at Filmfare is not an easy task to break. He won 21 awards from 47 nominations in total. Gulzar is one of the finest writers of Bollywood, who showed his versatility in film direction and penning lyrics also. He won the most Filmfare Awards for Best Lyricist (12 from 36 nominations) which itself is a record. 4 Filmfare Awards for Best Dialogue, One award each in the categories – Critics Award for Best Movie (Aandhi), Best Documentary, Best Story (Maachis) and best director (Mausam). He was honoured with Life Time Achievement award in 2002. Thus Gulzar has received 20 awards in different categories. As a lyricist, some of his finest works include – Aandhi, Mausam, Gharaonda, Kinara, Golmaal, Ijazzat, Lekin, Rudali, Maachis, Dil Se, Fiza, Omkara, Raazi and Saathiya. He is also a recipient of multiple national awards, Academy award for Jai Ho and the most prestigious Dada Saheb Phalke Award for his immense contributions to Hindi cinema.
First Filmfare Award for best dialogues for Anand in 1971
Since early 1970s, Gulzar has received Filmfare awards frequently in different categories. From dialogue writing to film lyrics, he is one of the most versatile and gifted artists since early 1970s. One of the reputed film personalities of the industry, he gave some of the popular dialogues to India's first super star Rajesh Khanna through the movie, Anand, which are still popular. In fact Gulzar won his first Filmfare award for best dialogue for 1971 film, Anand. The movie showcased the acting talents of Rajesh Khanna and Amitabh Bachchan, and Gulzar's soulful dialogues played a significant part. Same year he also received his first National award for best screenplay for the movie, Koshish. But he is yet to get nominated in Screenplay category at Filmfare awards.
A detailed look on the Filmfare awards received by Gulzar
Filmfare awards for best dialogue – He received his first two awards for Anand (1971) and Namak Haraam (1973), the only two movies starring two great legends, Rajesh Khanna and Amitabh Bachchan, and he received awards for best dialogues for both these films. He later won the same award for Maachis (1996 film) and Saathiya (2002). Thus he won a total of 4 awards in this section.
Filmfare awards for best Director – In 1974 he received first nomination in this category for two films – Koshish and Achanak, but couldn't win. He won the award for the first time for the movie Mausam in 1976. He has been nominated for the awards for the movies, Aandhi, Kinara and Maachis too. So he is a recipient of this award only once from 6 nominations. But he received Critics Award for Best Movie for Aandhi.
Filmfare awards for best Lyricist – Currently Gulzar holds the record with maximum wins in this category. He received a total of 12 awards for best lyricist from 36 nominations. He was first nominated in this category for the popular song, 'Tere Bina' from the movie Aandhi, and won the award for the first time for the song – "Do Deewaane Shehar Mein" from film Gharaonda (1977 movie). In between he also received nomination for the song, "Dil Doondta Hai" from the film Mausam.
Other songs which earned him the popular award include – "Aanewala Pal Jaane Wala Hain" – Gol Maal, "Hazaar Raahen Mud Ke Dekhi" – Thodisi Bewafaii, "Tujhse Naraaz Nahin Zindagi" – Masoom,"Mera Kuchh Saamaan" – Ijaazat, "Yaara Silli Silli" – Lekin.., "Chaiyya Chaiyya" – Dil Se.., Title Track of Saathiya, "Kajra Re" – Bunty Aur Babli, "Dil To Bachcha Hain Ji" – Ishqiya and "Challa" – Jab Tak Hai Jaan. He also received multiple nominations in this category for same year – 1978 (for the songs of Kinara and Gharonda), 1999 (for the songs of Dil Se), 2006 (for the songs of Bunty Aur Babli and Paheli), 2010 (for the songs of Kaminey), 2017 (for the songs of Mirzya) and 2019 (for the songs of Raazi). He won the awards for four of them.
Other Awards – He received Filmfare Best Documentary award for Ustad Amjad Ali Khan, Best story for Maachis, and Lifetime Achievement Award in 2002. In the last two decades or so, he mostly concentrated on to writing lyrics, rather than scripting and directing films, and has won majority of awards in this section as well.
I have added a big list of articles on Filmfare Awards, the most celebrated film awards of Hindi cinema. Here is the page link. Click on the images to read.
(Visited 851 times, 1 visits today)