Easy ways to remove pesticides from vegetables
Vegetables are regarded to the most healthy foot items of human diet. But what to do! Nowadays intensity of fertilizers and pesticides is so high, enough to call them poison. A necessary evil, but we can't avoid vegetables from our diet at all. Only solution is to make them chemical and poison free. Otherwise we need to cultivate vegetables at home. But we need patience, time and space to grow a kitchen garden at home. Next alternative is to choose organic vegetables as much as possible, though they are a bit expensive comparing normal vegetables. Yet there is no 100% guarantee that they are free from all pesticides, though they use organic fertilizers for cultivation.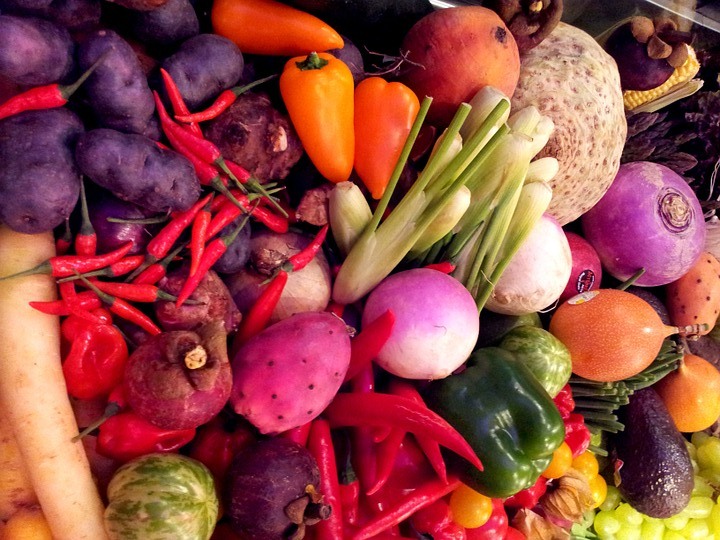 Though there is no 100% feasible solution to free our vegetables from all chemicals, we can reduce its intensity to great extent. Also supplements can never substitute the natural qualities of fresh vegetables. And here I provide some of the methods you can do at home to remove poison from vegetables.
For leafy vegetables
Take 1 litre water. Dissolve 20 milli vinegar or 20 gm tamarind. Spinach (Cheera), curry leaves and mint leaves can be immersed completely for 10 minutes. Later thoroughly wash the leaves in fresh water several times and drain off the water before use.
Other vegetables
The method given above (vinegar-tamarind solution) is enough for green chillies, brinjal, capsicum and tomatoes. Dip these vegetables in the solution for 10 minutes and wash thoroughly before use.
Vegetables such as snake gourd, long beans (achinga), gooseberry and ivy guard (kovakka) can be scrubbed softly first. Then immerse them deep in the above said vinegar-tamarind solution for some time. Drumsticks, carrot and radish can also be cleaned this way. Remove skin before use.
For cauliflower and cabbage, the outer leaves and stem should be taken off. Then immerse them in the above said vinegar-tamarind solution, after unfurling its petals.
For onions, shallots and garlic – Remove the outer skin and thoroughly rinse in normal water several times before use.
It's always a better idea to wash your vegetables thoroughly before using. If you can't find enough time to do the steps provided above, simply make a water solution adding salt and turmeric, and dip your vegetables at least for half an hour.
Image source: Pixabay
Read a few interesting articles related to how to preserve vegetables, fruits, other food products and much more. Here is the page link. Click on the images in the gallery to read.
(Visited 270 times, 1 visits today)