Shanimol Usman – The only UDF candidate from Kerala to loss 2019 Lok Sabha elections
Shanimol Usman is a prominent woman leader and legislator from southern state of Kerala, and she is affiliated to Indian National Congress. She is the first women leader from Kerala to become the secretary of All India Congress Committee. One of the strongest UDF contestants from Kerala to contest 2019 general elections, who was almost sure to win Alappuzha parliament constituency, she lost to LDF contestant Advocate A. M. Ariff of Communist Party of India by 10474 votes. When UDF won 19 out of 20 Lok Sabha seats this time by registering huge majority over lakhs in most of constituencies, she became the only UDF candidate from Kerala to loss 2019 Lok Sabha elections. The margin of votes comparing other constituencies was not so huge.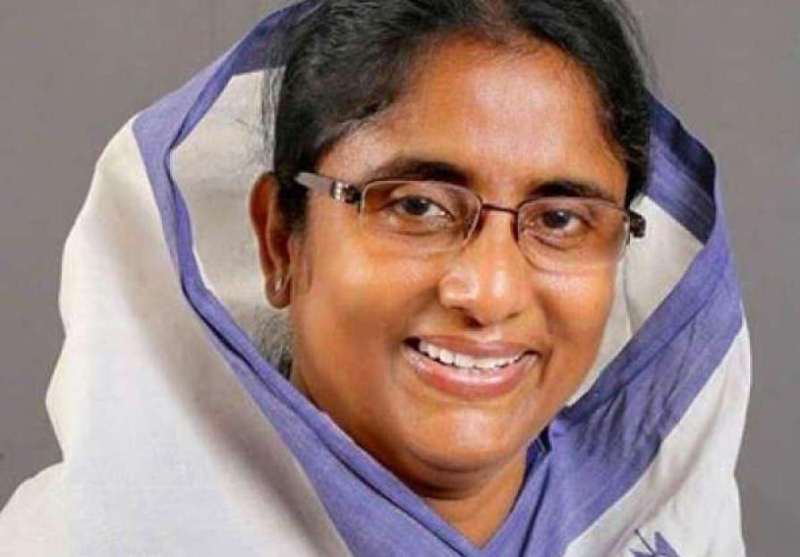 Shanimol Usman was born in Alappuzha in 1966. She has two younger sisters. Her father was a chemical engineer and her mother stood as pillar of support behind three girls. She is married to Advocate A. Mohammed Usman, who has played basketball till national level during his younger days. She reached Indian National Congress as a student leader through KSU, student wing of Kerala. She rose to prominence when she became the first woman Congress leader to become the secretary of All India Congress Committee, beating many senior leaders. After the term though she was asked to continue in this position, because of some family issues she couldn't continue it.
She was one among the two female UDF candidates who were fielded from Kerala in 2019 Lok Sabha elections. Though she was a strong contestant for Alappuzha seat, she lost her first parliamentary elections. Interestingly it was a sitting seat of Congress, earlier held by K. C. Venugopal., and had won nine times in the last 13 Parliament elections till 2014. She holds an LLB degree, and is regular in political debates of Malayalam television. In 2019 October state by-election, she got elected to state assembly on Congress ticket from Aroor constituency with a majority of 1955 votes.
Shanimol Usman – Some interesting and less-known facts
1. She is the former state president of Mahila Congress.
2. She has been inspired a lot by her husband to do exercises and yoga regularly.
3. She loves drawing while she has stress and tensions, and gardening and reading are other hobbies.
4. Her ancestral home is at Kunnumma, Thakizhi.
5. Her mother (with three daughters and no sons) used to say, they are not girl kids, but gold kids ("Penmakkal Alla, Ponmakkal"), supporting them in every manner.
6. While she was doing her law studies at Thiruvananthapuram Law College, Congress secretary K. C. Venugopal was her college mate. She was involved in student politics then.
7. She mostly prefers to wear less expensive white saris. She loves white colour. She also wears Khadi saris gifted by others for social services. Yet she loves to watch younger generations wearing colourful costumes.
8. It was speculated that she would contest 2019 general elections from an assured seat Wyanad. When Rahul Gandhi contested from this constituency, she was chosen to contest from her home constituency Alappuzha.
9. She calls her husband as 'Akki'.
10. She is the only female MLA of UDF in 2016 Legislative assembly.
(Visited 609 times, 1 visits today)