Do you know the significance of Chandanam Charthal and Kalabham Charthal in temples?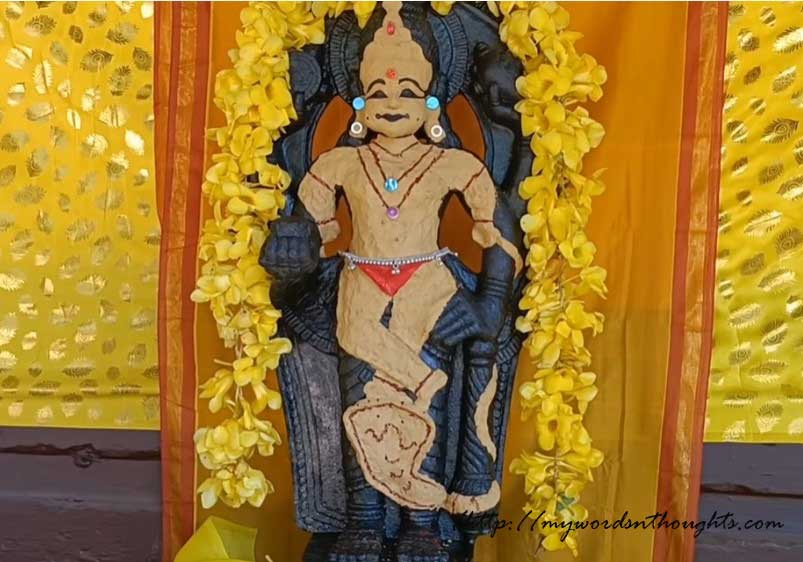 Chandanam/Kalabham Charthal is a daily ritual done in temples to decorate the idol. It's very significant in Krishna temples, where the Pujari in the role of Yasoda, decorates Krishna using sandalwood or with a combination of Chandan & Kalabham, as done in Guruvayur.
It's done in Devi temples & other idols too. Yet decorating Krishna is something special. Mainly sandalwood paste is used to give different forms to Krishna, & some priests are experts in this case. It's usually done before morning prayers. Rosewater is added to Chandan to make paste.
Both Chandan & Kalabham are known for their cooling effects. Saffron, camphor & gorochanam are added to sandalwood to get Kalabham, which is yellow in color (Kalabham available in stores is black, which is different). Kalabham is only used for Charthal (decoration) & Abhishek, a long ritual, which includes placing the Kalabham near to deity for one day after the rituals .
Normally only Sandalwood paste is used for Charthal in temples. But in Guruvayur, Kalabham is used to decorate face and Chandan for body. Charthal can be done in only face also. Mulkapp is the offering given by devotees, where the whole idol is decorated in desired avatar.
Mostly done in Krishna temples, it's also done for Shasta, Bhagavati (Goddess), Ganesha etc. As Krishna is a minor in most temples, priest becomes the guardian to take care of him as mother and decorate him in different forms, which include Dasavathar, Bala Krishna & many more.
Among all decorations, including silk costumes & ornaments, Chandan Charthal is regarded as most attractive & divine one, as Krishna can be given infinite forms using Sandalwood. Face is decorated first. Many devotees do this as offering in temples to cure diseases, mainly skin related.
(Visited 487 times, 1 visits today)