25 Easy Kitchen Tips for Housewives – Series 3
A few days back I started a kitchen series for housewives to make your work easy. I have included a few more tips as well, to make your dishes tastier. I chose to bind and serialize 25 tips together. And here is series no: 3. You can read its first part here. Its second part link is here.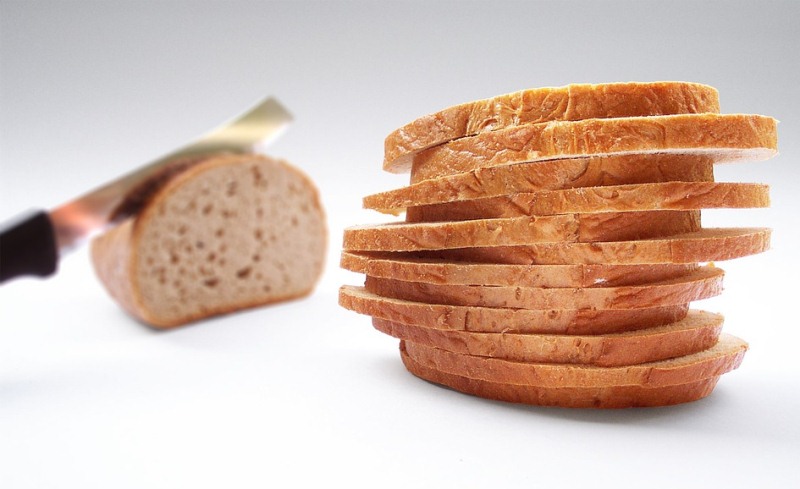 1. Apply a little butter on the sharp edge of your knife before you slice breads. You can make very thin slices easily.
2. Heat a little salt in your pan (tawa) before you prepare dishes. Curry won't stick to the bottom.
3. Add a little rice powder to the mixture used to prepare Thayir vada (Curd Vada) to make them softer.
4. While you blend cream for a dessert, place the bowl on the top of the top of ice. Cream blends well and forms lather easily.
5. Put the vegetable slices for salad in cold water, and drain off water just before you serve. Your salad turns crispy.
6. While preparing Bread Pakoda, apply a little curd on either sides of bread before you dip in batter. Bread Pakoda won't drink too much oil while frying.
7. Add a pinch of corn flour to egg mixture before preparing omelets. Your omelets turn soft.
8. While cooking pulses in pressure cooker, pour a little oil to it. If so whistle won't close.
9. Boil a little tamarind juice with water to clean the inner surface of pressure cooker.
10. Apply a little tamarind on the steel coloured sink 15 minutes you clean it. Then wash it using water. Your sink shines better.
11. Place a little salt powder inside the lemon skin and rub the inner side of sink. Wash it after half an hour to remove dirt completely.
12. Before you slice boiled eggs, dip the knife in boiled water. Egg won't break, and cut with perfect finish. You can also use a thread to cut boiled eggs.
13. Add a little vinegar or salt to the water for boiling eggs. Eggs won't break.
14. Refrigerate onions and shallots for 5-15 minutes before slicing. It prevents tears. You can also cut onions to two halves and put in cold water or ice water. Swim goggles can also stop you cry!
15. Put 5 or 6 grains of pepper seeds in the container used to store oil. Oil can be preserved for long time.
16. To get thick curd during cold seasons, add a few pieces of red chillies. Curd ferments easily.
17. After preparing custard, sprinkle a little sugar on its top to avoid the formation of a thin layer.
18. While preparing menu, try to include at least one vegetable dish.
19. You can cut and store in tight containers in refrigerators, capsicum, cauliflower and broccoli. You can prepare stir fry dishes and soups easily. They turn your dishes healthier.
20. Choose colourful vegetables for your dishes. They are abundant in vitamins.
21. You can prepare easy soups by adding different types of chopped vegetables (kept for other dishes), a little chopped onions, green chillies and boil it adding water.
22. To avoid potatoes from sprouting, store them along with apples.
23. Wrap celery and broccoli in aluminium foil and store in refrigerator for long use.
24. You can wrap coriander and mint leaves in tissue paper or plastic covers and store in refrigerator for long use.
25. To avoid big sized Kerala banana from over ripening, remove its stalk and wrap that portion tightly using plastic wrap.
Image source: Pixabay
Want to know how to enhance and improve the taste of some of the common dishes? Here is the page link. Click on the images in the gallery to read
(Visited 138 times, 1 visits today)