Sushant Singh Rajput & Kunal Singh – Why both these cases look too similar?
Hi friends,
Two days back I added a post connecting mystery of Sushant Singh Rajput, Jiah Khan & Disha Salian, drawing common points. Here is the link. Click here. Today I shall add 1 more similar case -Kunal Singh, a popular Tamil actor who was to mark B'wood debut. Events are so coinciding you will be shocked.
Kunal Singh- The handsome hero seen in 'E Nazni Suno' song aside Sonali Bandre
Kunal Singh – The chocolate hero best familiar to Hindi film audiences through Dil Hi Dil Mein (partially dubbed version of Tamil romantic film, Kathalar Dinam). Read his biography here. On February 7, 2007 he was found hanging in his apartment at Mumbai similar to Sus and no suicide note found. Events are so matching!!! Looks like everything plotted exactly the same.Chocolate boy aged 30, Kunal Singh was to mark his Bollywood debut as a hero and filmmaker, when he was found dead in his Oshiwara apartment under mysterious conditions. He was working on a movie that time, and had just met a few screenwriters. Here I quote a few more interesting co-incidences.
1. He was already married. Yet the striking co-incidence is that he was in a rumored relationship with his co-actress and model Lavina Bhatia, with whom he was to do his next film. It looks very similar to Rhea Chakraborty's connection, with whom Sushant was to do his next film.
2. Actress Lovina Bhatia, who was with him in the apartment, had claimed she went washroom for 10 minutes & returned to find him hanging from the fan.Similarly Rhea also left him a few days before alleged hanging. Only difference is in time – 10 minutes & a few days.
3. Like Rhea, Lavina Bhatia was also a less-known actress and model.Just like hw police believed what Sus' inmates told, the police believed Lavina's version of suicide theory & closed the case. Interestingly CBI investigation was also initiated in both these cases.
4. In Kunal's case, he met the scriptwriters, costume designers & actress Lavina Bhatia a few hours earlier at his home. In Sushant's case too, as it was lockdown, he had a chat for hours in whatsapp with Filmmaker Nikhil Advani & a film producer, where they discussed about a project.
5. Bhatia was detained by police in connection with Kunal's death, but she was later released after the police could not prove a motive. Same happened in Rhea's case too, though she was detained in connection with drugs. Is it just a co-incidence or a filmy plot?
6. It is believed that Kunal's wife and two kids had gone to her maternal home in Ahmednagar at the time the incident took place. In Sushant's case his sister moved back to her flat for one day as she has two young kids. So much co-incidence!
7. When he was found hanging in the Valentine month of Feb 2008 (He is famous for his movie – Kaathalar Dinam which literally translates as Valentine's Day), it was immediately declared suicide.
8. Later his father claimed that the body showed signs of suspicious bruising, similar to Sushant.
9. Much was talked about Kunal's marital discord. Same was repeated in SSR's case too, where people talked a lot about his strained relationship with girlfriend Rhea. Failed relation and depression stories were cooked for suicide mysteries in both cases, very true!
10. Post Mortem was conducted in Cooper Hospital in both cases, and both resulted in controversies as well. Though CBI investigates both cases, public is not pleasant with their efforts and investigations!!!
11. And the real twist is – In PM report of Sushant, it was written as Sushant Singh Krishna Kishore Rajput and Kunal's full name is Kunal Krishna Singh or simply K K Singh. Sus' father is also called so. Is there any connection between two cases? Why were both cases plotted the same?
12. Dr Tasgaonkar's report says postmortem findings & photographs suggest homicide "due to compression of the neck due to ligature." Prof T D Dogra of AIIMS examined the crime scene along with CBI & opined in favor of suicide. Same things we heard in Sus' case too!
13. A. R. Rahman composed music of both Dil Hi Dil Mein & Dil Bechara. Character name of both actors are same, Raja and the cancer of lead actresses connecting both. Looks like we can get more clues from the film….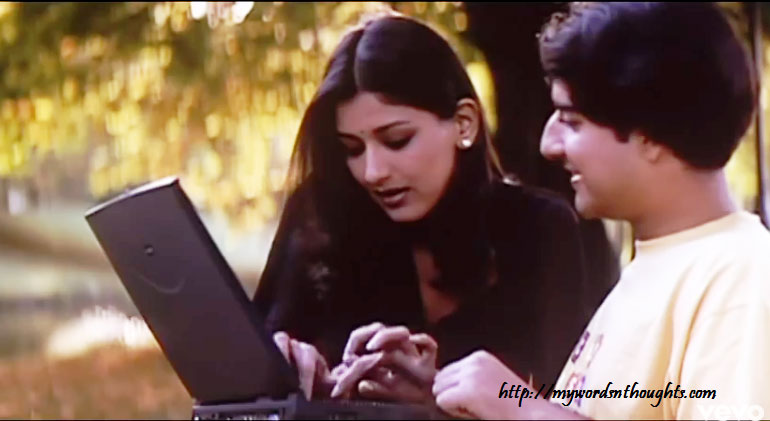 14. Name of SSR in Dil Bechara movie – Immanuel RAJ kumar Junior Name of Kunal Singh in movie Kaathalar Dinam – RAJA Sounds pretty similar, isn't it?
15. And finally got big twist in the story. Immanuel RAJ Kumar Junior & RAJA r similar names. Sushant played a Tamil character in d movie & Sanjana Sanghi played a Bengali girl. Kunal is a Tamil actor & Rhea a bengali. Sushant played Raja while Disha & Rhea together played Rani roles. Sushant singly played the hero role while Disha played dead Rani's role and Rhea who carries forward the story as second Rani (watch the trailer of DB). As in film, in real life too Raja dies while Rani carries forward the story taking the troubles of Raja on herself. Connect the dots….. You will get answer.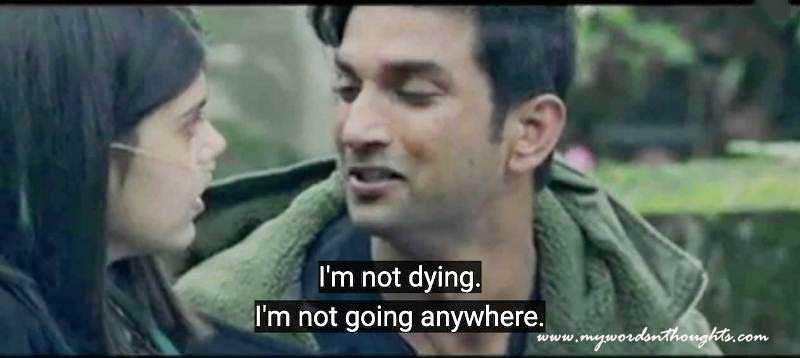 In the last point, I am leaving behind a few clues for the reader to answer. They are some shocking revelations… Some solid proofs supporting my theories. If you decode it, leave your comments below.
(Visited 2,043 times, 1 visits today)