Three names – Jiah Khan, Disha Salian & SSR and the month of June. Too much coincidences!!! Why?
Three names – Jiah Khan, Disha Salian & Sushant Singh Rajput and the month of June. Too much coincidences!!! Why?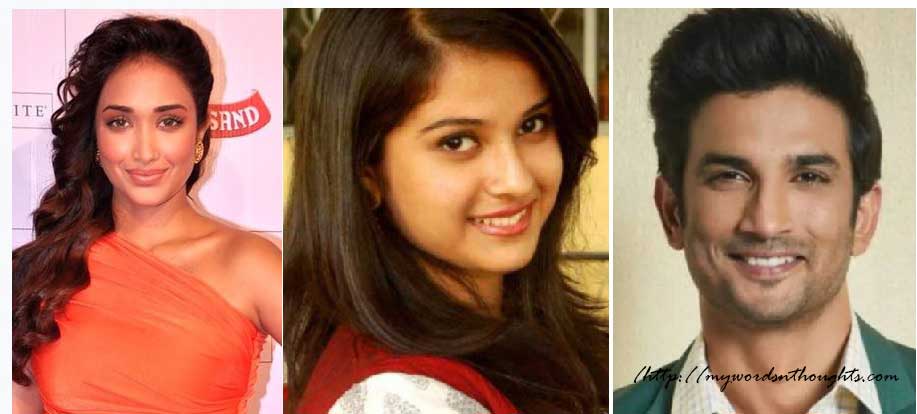 I am sharing a few interesting facts connecting these three names…..and decoding an interesting puzzle for you.
1. The first co-incidence is the month of June itself. Jiah was found dead on 3 June 2013, Disha on June 8 and SSR on June 14. See, Sushant's last post which he told about his mother was posted on June 3 which co-incidences with the 7th death anniversary of Jiah.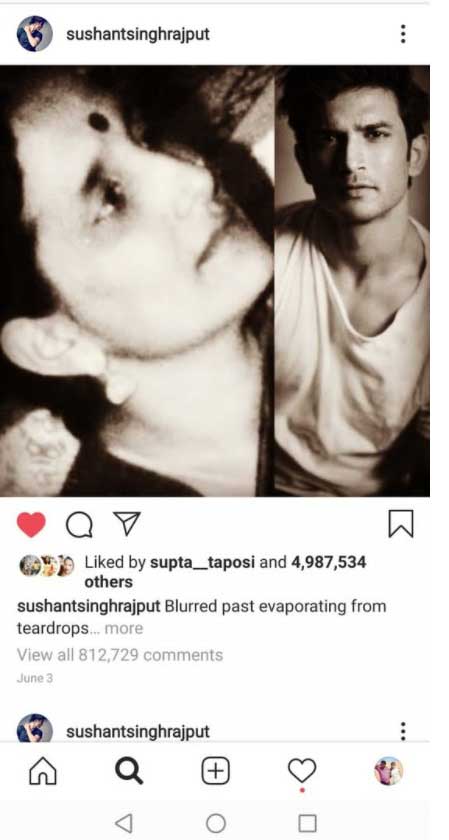 2. Let us check co-incidences of Sus & Jiah. Both were found hanging in their apartment, without any suicide note. Depression & PM at Cooper Hospital r other common facts. Interestingly in both cases, depression story came out first followed by murder angle.
3. Much was speculated about the reasons of suicides of both. Interestingly, lack of film offers in Bollywood was quoted among the main reasons. In Jiah's case, even directors like RGV came out saying he was not in touch with actress. Same repeated in SSR's case too.
4. Many celebrities came with crocodile tears and depression stories in both cases, and all of them disappeared very soon. If it's RGV in the case of Jiah Khan who gave her the first break, it was Karan Johar in SSR's case, with whom he did his last film in 2019.
5. See the picture added below – The bedroom pics of both Sushant and Jiah. Don't they look similar? Pics look so similar for me including the interior design, colour shades chosen, pillows and items placed in the table.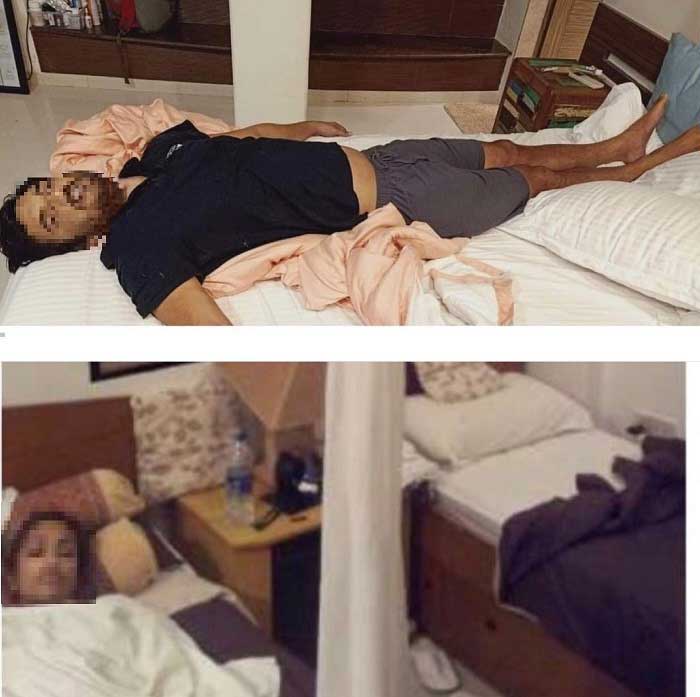 6. Adding a few more common facts. Double ligature marks in Jiah. In SSR's case too, family later showed photos of double ligature marks. Both these persons were brutally tortured! Why hanging with dupatta in both cases? Repetition?
7. While it was specified about a cotton fabric in Jiah's case, cotton bath robe was used in SSR's case.
8. Why night party always happen before every Bollywood murder or suicide! It happened in the case of Jiah, Disha & SSR. Also in the case of Divya Bharati & Sridevi. Jiah was just normal when her mother left her for a party while all these ladies too enjoyed in parties before death. Strange!
9. In both cases, their heights didn't match with the heights of ceilings. Bruises were present in their body, which indicate physical abuse. Interestingly Mahesh Bhatt's name was heard in both cases, along with same depression tales! Why the photo of Mahesh Bhatt with Jiah suddenly surfaced? Check this photo.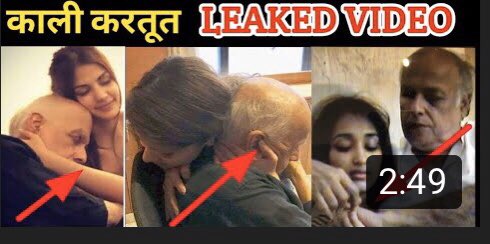 10. A farewell letter in Jiah Khan's case which family found later was later depicted in Dil Bechara movie towards the climax. We already know it well, the movie better looks like a biopic of SSR rather than a work of fiction!!!
11. Both Jiah Khan and Sushant had deep interest in stars and astronomy. No wonder why both families brought stars in their names! They met years ago & shared interests too.
12. Both were declared mentally disable & depressed due to lack of work, while both were preparing for next films.
13. In Jiah's case, she was to receive her younger sister Kavita who was arriving at Mumbai on a flight from Heathrow at wee hours and her mother had just left her for a party for a short time. In Sus' case, Mittu had just left him for 1 day & was to meet him in the same day evening!
14. Same dress code of Pancholis (father and son) in two cases??? Quite strange. Only psychopaths will do such things! Pancholis were seen in the crime scene of SSR, almost in the same dress – Khakhi & Black T-shirt with design. Those men seen at crime shot, were they original? Are you sure enough?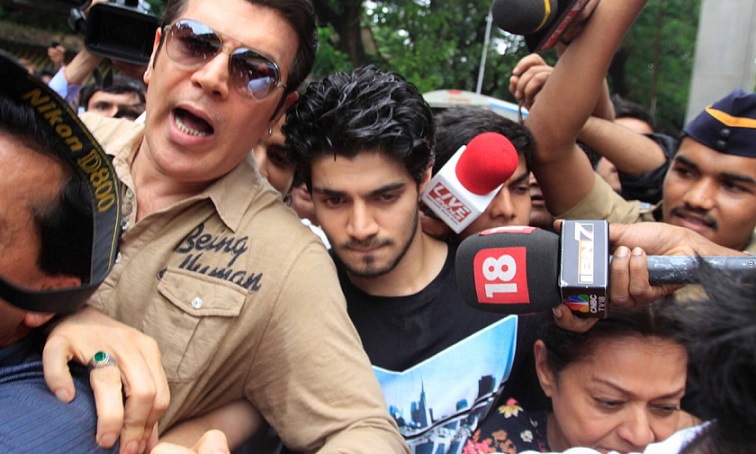 15. The traumatic relationship was well covered in media after the tragedy in both cases – Sooraj Pancholi in Jiah's case and Rhea in Sushant's case. So much is told about Jiah's mom asking her to have dinner. In Sus case too, food & juice have been importance! So much repetitions!!
16. Jiah's body was found in spare bedroom. SSR was brutally tortured in downstairs & later dragged to upstairs – Theories! Some also speculated that it's not SSR room, shown in the leaked video! Seriously the room doesn't look like belonging to a superstar's! Look, Matching interior! (check photos).
17. Corpses of SSR and Jiah were shown to public almost the same way; Too similar!!! Check photo below. Is it giving some message?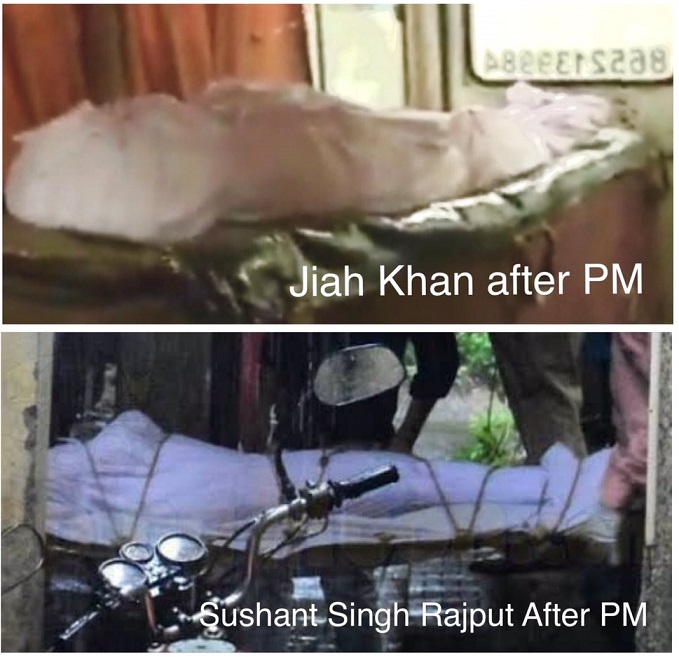 18. Let me compare a few facts of Disha & Jiah! Jiah's PM photos suggest she was brutally raped! May or may not be true! A few months back she was forced to abort her baby. In Disha's case too, we heard both the terms – pregnancy & rape, before pushed from building like Divya Bharati? How many cases, we are going to get connected? So much dirt in Bollywood.
19. Hanging pics of both Jiah and Sus were not available!!! Yet both were declared suicide by hanging within a short time.
20. In both cases hospital was changed after taking body from home. Why? Jiah's PM was done at JJ Hospital Byculla, while Sushant's done in Cooper. But Cooper connects both these cases. In fact Sus' body was taken to PM centre using ambulance. The night video was shot twice. Read it here.
21. Crime scene not sealed in both cases and police never took interest in checking CCTV footage. Ligature imprints not consistent with material used. Culprits got access to biometric lock in Jiah's case and duplicate keys missing in Sus' case. In fact in both cases, the role of Mumbai police looks suspicious.
22. Though declared suicide by hanging in both cases, the cause of death – Asphyxia doesn't conclude suicide or murder… People believed in both cases, tampering of evidences occurred! And presence of Pancholis in both crime spots….
23. According to call records on Jiah's mobile phone, Monday night between 10.53 p.m. and 11.22 p.m, she was on a long call with Sooraj Pancholi. In Sushant's case, as per early reports, he called both Rhea and Mahesh Shetty at late night & both calls went unanswered.
24. Jiah's mother told media that she was physically hurt and abused and was sponged for money. In fact mother also told, she was isolated from her family. How can the same incidences repeat in Sushant's case? Sushant's family also accused the same against Rhea. Both partners were narcissists too. Following a strained relationship, how can the partners strangulate them to death and stage their homicidal death as suicide?
25. When it comes to broken feet of Sus, it gets connects to Parvin Babi's gangrenous foot & Divya Bharati's injured foot at time of death! On screen or off screen, Bollywood is never scarce of thrilling tales! Shall add more points, if I come across.
My conclusion: Two murders can happen exactly the same only if the murderer is a psychopath. Otherwise the only possibility is to visualize something that has happened before. No other chance, two set of events occur with so much co-incidences. I would prefer to go with second case. I have one more logical reason to believe so even if by psycho. While everything was hidden in Jiah's case, everything shown in SSR's case. So the pattern is different. May be some sort of message given by someone to us and a puzzle for us to solve. Who has done it… I am leaving this puzzle for you. The crime spot better appears as a shooting spot for me… My studies on Disha – Sushant – Jiah case suggest that everything was plotted to show a crime happened before and as far as I believe, Sus is very much alive. I have left a few dots for you for logically connect everything.
Just to add – Many of the murder victims were going to reveal something and met the same fate. It was shown in the case of Sushant and Disha's cases as well, Isn't it? As per rumours, they were to expose something. I also have a theory on why Sushant & Disha were together used to show Jiah's murder mystery, and I believe my theory is true. I shall tell you on another occasion if only I am destined to do so. Till then, try to solve this puzzle.
(Visited 1,337 times, 1 visits today)