25 Easy Kitchen Tips for Housewives – Series 2
A few days back I started a kitchen series for housewives to make your work easy. I have included a few more tips as well, to make your dishes tastier. I chose to bind and serialize 25 tips together. And here is series no: 2. You can read its first part here.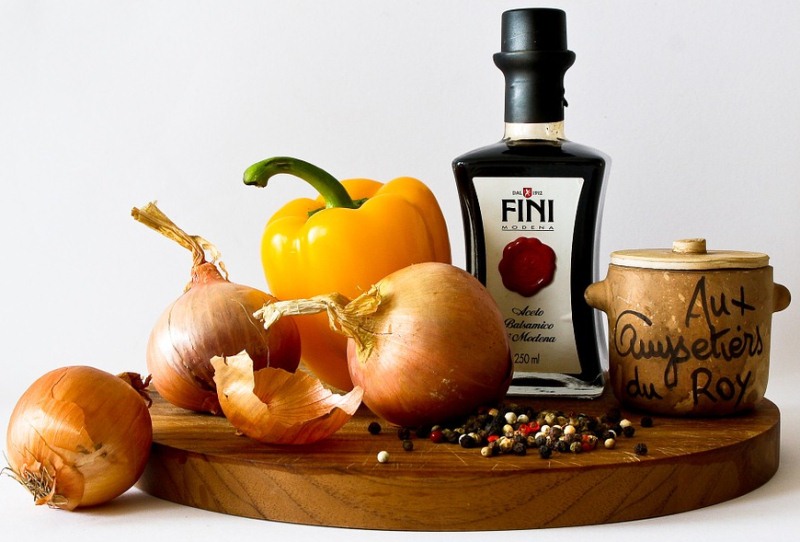 1. Powder a little sugar and keep it in an air-tight container. It makes your lemon juice/juice preparation process very easy.
2. If you need to saute onions in large quantity, put a pinch of baking soda in it. The process turns easy. Even if the quantity is small, a pinch of baking soda can turn them golden brown very easily.
3. It's always better to grate ginger if you want to cut into very minute pieces.
4. When you prepare juice and smoothies for parties before time, pour a little juice in ice trays and place them in refrigerator. During party time, you can use these juice cubes instead of ice cubes. If so, the juice won't change in taste and sweetness. Also it gives an artistic touch to your juice glasses when served to guests.
5. You can fry pappads in large quantities and keep in big air-tight containers. It can save oil and time, and avoid reheating of same oil. But complete it within 1 week.
6. To fried pappads, add a little crushed chillies and shallots (both sauted in oil). Your instant Pappadam Thoran is ready.
7. You can prepare puttu powder adding scrapped coconut and salt to rice flour and place it in fridge for 3-4 days. If so you can make easy breakfast.
8. While preparing paste of ginger, garlic and green chillies, add a big spoon hot oil and a little salt to it. Then keep in refrigerator. It stays fresh for long days.
9. If you add salt while boiling eggs or potato, removing shell/skin is very easy.
10. You can scrap coconut and place in refrigerator for 3-4 days. Take it out when only it's needed.
11. You can prepare gravy by sauting ginger, garlic, onions, masala powders and tomatoes in the order. Add a little salt to it and make a fine paste. Store it in a tight container in refrigerator. For an easy chicken curry or potato side dish, you can use this ready-made gravy.
12. Apply a little ghee at the edge of the vessel while boiling milk. Milk never overflows.
13. Add a little lemon juice to the water used to boil potatoes. Potatoes cook well.
14. If curd has turned too sour, pour a cup of water to it and kept aside for one hour. Drain off excess water. Repeat the process if needed. You can filter it using a thin cloth to get thick curd.
15. Steam cook eggs instead of boiling. Shell can be later removed easily.
16. To increase thickness of soups, you can use cashew paste instead of corn flour. The soup turns tastier.
17. Place a burning candle near you while cutting onions and shallots. Tears won't come easily.
18. Clean the skin of ginger and place in freezer for easy cooking. When you need, grate a little and use it.
19. You can keep mint, curry and coriander leaves fresh for long days by placing them in a glass jar. But change water everyday.
20. While preparing oats, before you add milk, add a little dry fruits to it. Your oats taste better.
21. If your curry turns salty, add a little fried rice powder to regulate the salt.
22. Add a pinch of sugar while cooking green peas. Peas won't loss its green colour.
23. Place boiled milk in refrigerator overnight. Next morning extract the thin layer on the top of milk. Keep it in fridge itself. Continue the process for one month and later blend the milk membrane in a mixer to get fresh and pure butter at home. Melt it to get pure ghee.
24. Add a little barley powder to your chicken/meat curry. It tastes better.
25. Add a little barley powder while kneading chapatti dough. Chappatti tastes better.
Image source: Pixabay
Read a few more interesting articles related to easy cooking. Here is the page link. Click on the images in the gallery to read.
(Visited 191 times, 1 visits today)