10 Simple tips for a beautiful skin
Only healthy skin can reflect beauty to perfection, it makes you attractive and increases self-confidence as well. So, if you want to stay beautiful, maintain your skin in a proper way. Of course it's the first step to get a shiny skin. Now let me provide a few simple tips for you, ladies.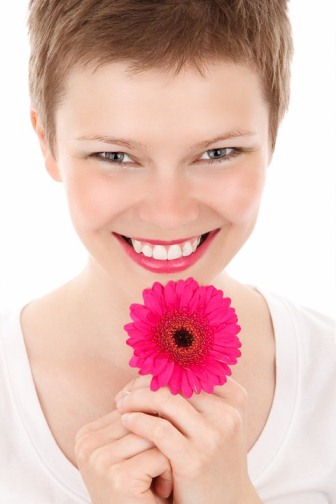 1. Water is most essential to keep all functions going on smoothly. It cleans pores by removing dirt thus bringing a glow to your skin. So, drink at least 2-3 litres of water every day. Water prevents your skin from drying too much.
2. Include fresh fruits' juice and tender coconut water in your diet. Avoid sugar please. It supplies both moisture and vitamins to your body.
3. Buy a face wash according to the type of your skin. Never use normal soap to clean your face.
4. Use any mild cleanser to clean your face. It helps to remove dirt deposits from your skin as well as protect it from pimples.
5. Use only smooth cloth to remove dust and moisture from your face. Rough cloth gives scratches to your skin.
6. Apply water-based moisture on your face twice daily.
7. Give proper toning to your face. Choose non-alcoholic toners only. It gives extra attraction to your face.
8. Use sun lotions whenever you go out irrespective of the season. It helps your skin to retain freshness and glow always.
9. Apply night repair cream on your face every night before you go to sleep. It helps to remove dead cells from the surface of your skin and helps to glow it every time.
10. You can seek the help of a beautician to make your skin more beautiful. Seek a dietician's help to know which diet suits your skin most. Medical treatments such as chemical peels are also available nowadays to make you beautiful.
A few easy packs for a glowing skin
1. Take 1/2 cup black tea and add 2 spoons of rice flour and 1 spoon honey. Mix it well and apply this pack on your face. Wash it off after 15 minutes.
2. Take 3 spoons of dried lemon skin powder. Add 2 spoons of curd to it and make a paste. Apply this pack on your face and wash it off after 15 minutes.
3. Mix 3 spoons of pumpkin paste, 1 yellow yolk and 4 spoons of milk and prepare a pack. Apply this pack on your face and wash it off after 1 hour.
4. Make a fine paste of a little cucumber skin. Take 2 spoons of cucumber skin paste and add 2 spoons of lemon juice and 3 spoons of orange juice to it. Apply this mixture on your face and wash it off after 20 minutes.
5. Make a paste of dried curry leaves and 2 spoons of Multani Mitti. Apply this mixture on your face and wash it off after 20 minutes.
I have provided a few tips that anyone can follow easily to get a perfect skin. A clever makeup can often hide defects of your face and make you appear more beautiful. Just follow this link to get a few tips. Click here.
Image source: Pixabay
Also read a few more posts on skin care and beauty. Here is the page link. Click on the images in the gallery to read.
(Visited 148 times, 1 visits today)