White gourd and its health benefits
Among the vine grown vegetables, white gourd is regarded as the best – As per Ayurveda. It can get rid of tridosha equally, and that's the reason why. Components in white gourd have the magical power to retain the health of body. Let us know the health and medicinal values of white gourd, which is also known by the terms ash gourd, wax gourd, winter gourd etc.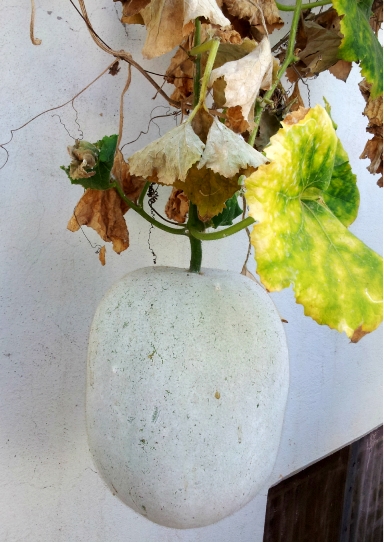 White gourd with nutritious quotient
In Ayurveda, it's known by the name, Kooshmandam. Its flowers, leaves, vines and seed – everything has medicinal value. Amino acids, anti-oxidants, mineral salt, vitamin – B1, B2, B3, C & E and fixed oils are the main ingredients of ash gourd. It's also beneficial to retain alkaline pH. It's effective in the treatment of urinary diseases, asthma, edema etc. It also helps in kidney stone problems.
White gourd is commonly seen in three varieties, based on its size. The white gourd smaller is size holds more medicinal properties comparing with the rest two.
A few remedies with white gourd as an important ingredient
Before I start with the remedies of white gourd, let me add a disclaimer here. If you are not an expert, it's not advisable to drink the juice of white gourd for long time without consulting a doctor. For a normal person without any disease, it's not advisable to drink white gourd juice in long run. I add these quick remedies just for a reference, kindly note it.
1. Crush white gourd and extract 10 milli litre juice from it. Add a small spoon sugar to it. Serve this mixture in empty stomach for 10 days, to reduce the level of lead, mercury and alcohol in blood.
2. In one cup of white gourd juice, add a small spoon of sugar and fresh butter each and serve in empty stomach. It supplies sufficient minerals to body.
3. Take 20 ml juice of well ripen white gourd and boil it adding 1.5 cups of water. Extract the juice and add a small spoon of rock salt and serve. If you continue it for 1 month, it reduces obesity, and gives positive results for ulcers.
4. Along with ½ small spoon Aswagandham, add ½ spoon sweet flag (vayamb), 1 small spoon honey and 1 cup white gourd and serve in empty stomach in early morning. It improves memory power.
5. Take pulp and seeds of white gourd and make a fine paste. Extract its juice and add 1 small spoon lemon juice and ½ small spoon honey. Serve this juice three times a day before meals. It's effective for kidney stones.
6. In 50ml white gourd juice, add one small spoon ghee, ½ small spoon aswagandham and ½ small spoon powdered iratti madhuram. Serve after dinner to get rid of body tiredness and pain of body muscles.
7. Cut 100 gm white gourd to small pieces. Add 2 cups of water and boil it till it reduces to 1 cup solution. Add a small spoon of jaggery powder and a pinch of cardamom and serve. It's effective for chest burn feeling.
8. Make a fine paste of white gourd including its skin and in one cup, add one small spoon ghee. Add 2 cups of water and boil it till the contents to reduce to 1 cup. Add one small spoon ghee to it. It's effective for eye diseases, and those who have removed uterus.
Image source: Wikipedia
Disclaimer: I have added this post based on a column in a health magazine. Kindly consult your physician before starting a treatment, based on any one of the above.
Also read a few more articles on health benefits of herbs and vegetables. Click on the images in the gallery to read
(Visited 1,945 times, 1 visits today)