Wazir Khan – Legendary musician and Veena player from Rampur
Wazir Khan was a famous musician who played Rudra Veena and a royal musician of Rampur. As per records available, his family is associated with Rudra Veena since 16th century, with members belonging to the royal court of Mughal emperors like Akbar and Aurangazeb. At least 10 generations of musicians from his family have been associated with this musical instrument, and his paternal grandfather Omrao Khan invented Surbahar. Wazir enjoyed a prince like status during his lifetime and it was not possible for a common man to approach him directly.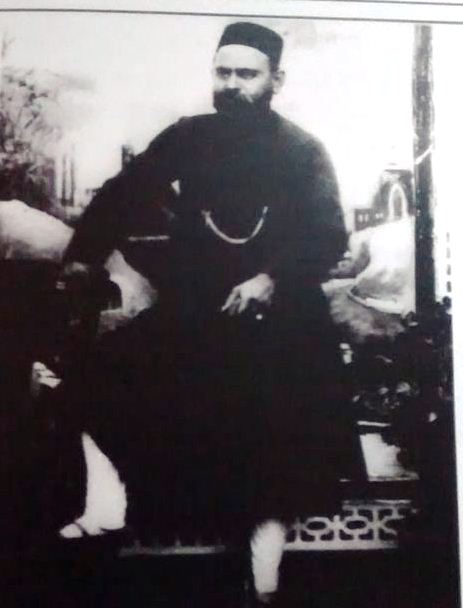 Wazir Khan was born as the son of Ameer Khan Beenkar – famous been player and dhrupad singer. He was initiated to the world of music and veena at a young age. He established Rampur theatre, and his other interests included photography too. He served as the chief musician at the court of Nawab Hamid Ali Khan of Rampur, and other musicians need to seek his blessings before joining the court. He owned numerous disciples of whom Alauddin Khan is the most blessed name. He didn't teach him anything in the first two years and started musical lessons after knowing his hardships from Alauddin's wife.
His legacy dates back to I. Samokhan Singh, Maharaja of Kishangarh who died in a battle with Akbar. Samokhan Singh's grandson Naubat Khan, a musician of rudra veena embraced Islam and accepted the surname 'Khan' from Akbar. His real name was Misri Singh and he was a contemporary of great musician Tansen who married his daughter. Lal Khan Gunsamundra, Naubat Khan. Khushal Khan Gunsamundra, Naimat Khan (Sadarang), Omrao Khan and Ameer Khan Khandara are among his predecessors associated with music and musical instrument Been. Among his successors Imtiyaz ali khan is a prominent art historian and painter belonging to present generation. Dabir Khan was yet another prominent name of 20th century associated with Rudra Veena.
Wazir Khan Khan – Some interesting and less-known facts
1. His family roots back to a Hindu Royal family associated with music during 16th century who lost its power to Emperor Akbar. The family later converted to Islam, yet remained as musicians.
2. At least 10 generations of his family were performers in music, particularly rudra veena, beginning with King Samokhan Singh who lost battle to Akbar.
3. He taught numerous students. Some of the prominent names are Alauddin Khan, Naimat Khan, Lal Khan Gunsamundra, Khushal Khan Gunsamundra, Omrao Khan, Ameer Khan Khandara, Imtiyaz Ali Khan etc. He also taught his grandson Dabir Khan who carried forward his legacy.
4. He was a musicologist who authored Risala Mousibi. Photography, theatre and cuisine were his other interests.
5. His family had developed their own dishes influenced by Awadhi cuisine. His family is fond of desserts, and owns a habit to take desserts after every meal.
(Visited 613 times, 1 visits today)