Two-tone eye makeup and Transparent Mascara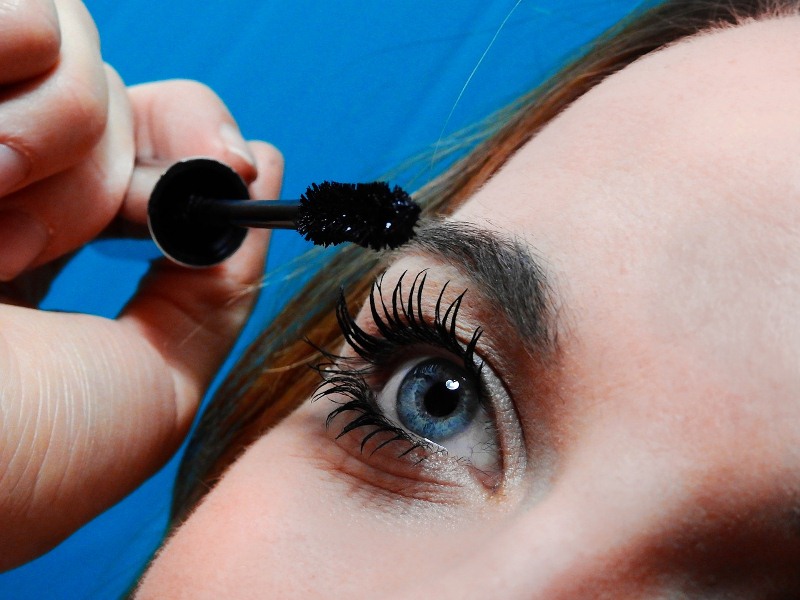 Two-tone eye makeup
Two-tone eye makeup – It can be experimented by all ladies. In the corner of eye lids, instead of black eye shadow, you can apply blue, green or brown shaded. Give skin colour to rest portion. The region where these two colours join, blend it well. While doing eye makeup, darken eye brows also. Draw a line from one tip of the eye brow to the other using a Kajal (Kohl) pencil and blend using see-through transparent mascara. In a face makeup, eye lashes and eye brow own significant space. But in most cases, they are given less importance.
Transparent Mascara for thick eye brows
To give a thick feel to eye brows and make them attractive, you can use transparent mascara. Give slight shade to eye brows using black or dark blue using a kohl pencil. Then using a transparent mascara brush, gently draw the eye brows in good shape quite matching with original shape. From starting point to end corner, gently blend it. Using an eye brow brush, shape your eye brows and give a final touch.
Image source: Pixabay
Read a few more articles on Eye Makeup tips & Ideas. Here is the page link. Click on the images in the gallery to read.
(Visited 96 times, 1 visits today)