What are New Gen Trends and makeup products associated with lipstick and lip care?
Who is the heroine of makeup kit? No doubt, it's the lipstick, the shining star with beauty. What are the new-generation trends associated with this lip wear? Read to know.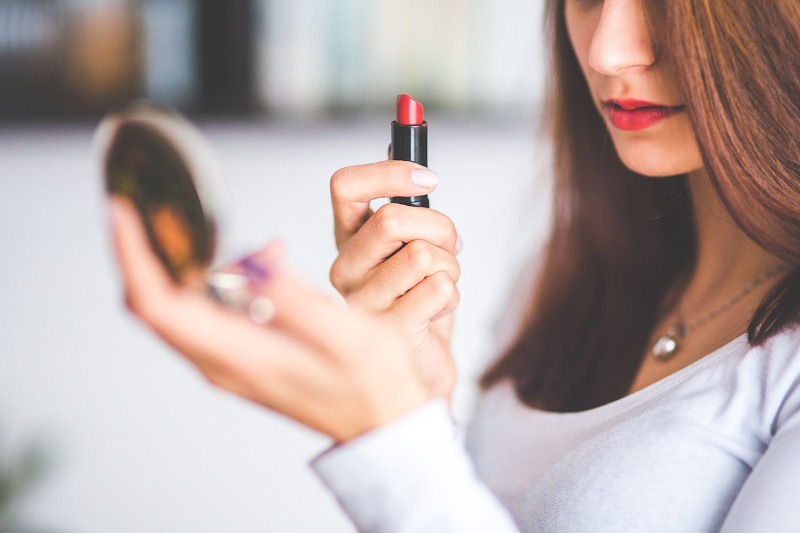 Who coloured lips for the first time? Victorian beauties. They made world's first lipstick using colours of flowers and wax of been wasp. Later the famous perfume manufacturers of Paris manufactured lipstick in large scale and made it readily available in beauty stores and shops. It was made using grape juice, butter and wax. Things have changed to a colourful mode now, and lipsticks are available in thousands of shades and varieties. Now to choose a particular colour shade from a shop itself is quite challenging. Lip makeup has advanced that much.
Now traditional lipstick has gone. Mat finish, glossy, long lasting, smudge-proof and moisturizing – hundreds of lipstick varieties are available in market. A single shade well matching with the skin tone – the very old lipstick concept has extinguished somewhere long ago. Am I not right? Lip balm, lip gloss, lip liner, lip stain and lip crayon – many more items have been added along with lipstick to make your makeup kit absolutely perfect. And now lipstick shares equal importance that of foundation, eye liner and mascara, and with a simple lipstick shade, the whole personality and visual appeal of a person can be changed, of course. That's the magic of a simple lipstick. Girls of present generation believe that if you apply lipstick, it improves confidence of that person, and thus a must-have star of makeup kit of today's girls. Let's update our beauty kit.
Lipstick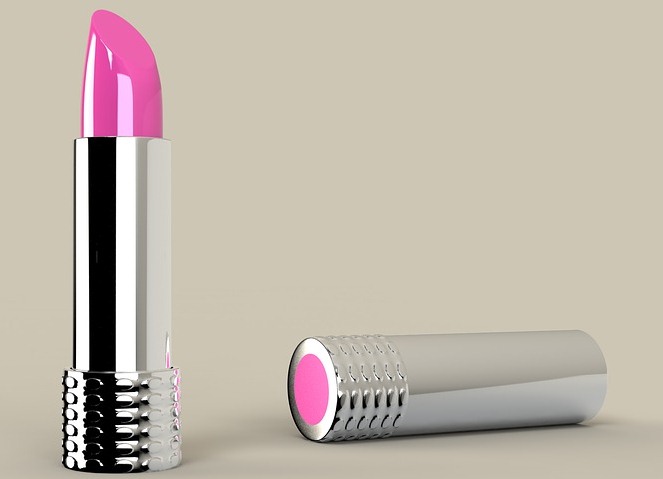 Mat finish which stays long without spreading, high glossy for those who want shiny lips, long lasting which stands for long hours, frosted and moisturizing – lipstick has witnessed so many trend changes in shades, properties, packing and the feel it gives. If you discuss about its colour shades, what to say more? Hundreds of variants to make you confused – From blood red and purple to neon and blue shades. Nude shades are also many, if you don't want to add any artificial colour to your lips.
You can also choose colours which suit your age, occasion or mood. Earlier, lipstick shades were chosen according to the skin tone, and hence experiments were not done with different colour shades. Now the trend has gone. In fact nobody notices those matching elements. Trend and personal choices of colours are only considered now. Yet light shades are preferred by most ladies.
For dry skin with cracks, never choose lipstick with mat, long lasting and transfer proof characteristics. They can turn your lips more dry. Lipstick with Moisturizer, Shea butter or Vitamin-E content can be chosen by such people. High glossy lipstick with hydrating property can also be chosen.
Lip balm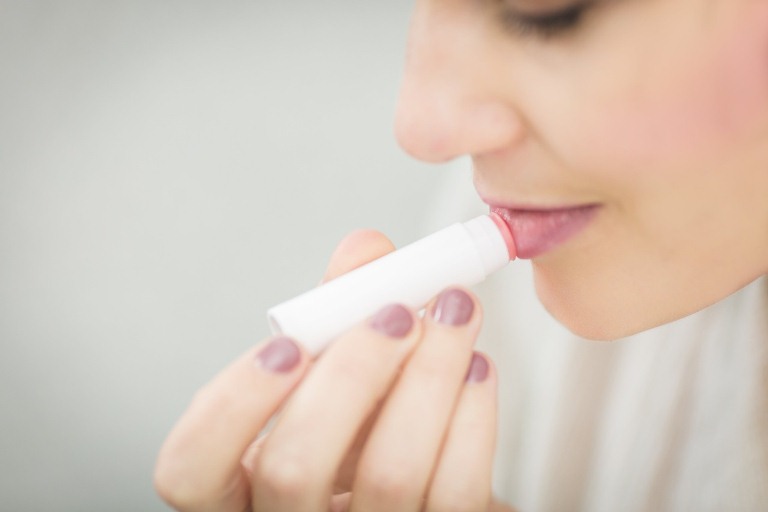 Lip balm is available in stick form, tube and small tubs, and is used as a quick remedy for dry lips with cracks. Vitamin E, bee's wax and Glycerin are the common ingredients of all lip balms, which remove the cracks of lips and make them more beautiful. Earlier lip balm was available only in white colour, and now in different shades; Shades of pink, orange, red etc to mention a few. Those who are not interested in lipsticks can make lip balms their companions. Lips won't dry easily, and get good colour too. Lip balm with sun protection factor is also available now, which shields your lips from UV rays of sun. Complete lip protector – Lip balm has taken this new form in the recent times.
Lip gloss
Lip gloss was used for the first time in Black and White cinema, to enhance the makeup of actresses. If you want to add a shine factor to your lips for a surprise party, you can apply a little lip gloss too. Lip gloss can be directly applied to lips also. But if you want to add colour element also, first apply a coat of lipstick and lip gloss as the second coat. Some lip glosses add a fleshy look also, apart from illuminating them. Those beauties with thin lips can use this idea. Lip glosses are available in two varieties – in tubes and also in small bottles with applicators. They are available in nude shades and coloured ones.
Lip stain / Lip tint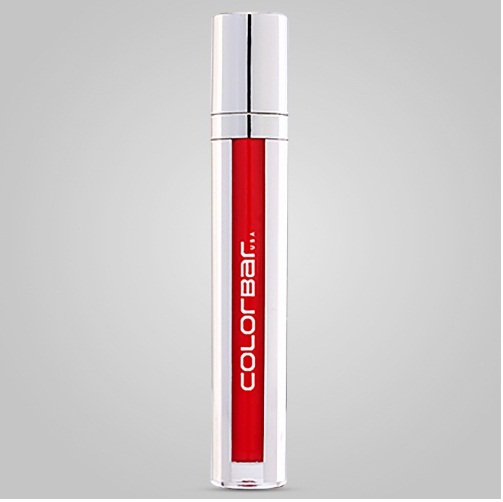 With the course of time, when lipsticks witnessed makeover, they changed as lip stains. If lipstick is wax type, lip stain is water based or gel based. Alcohol is its main ingredient. Lip stains enhance the natural colour of lips a bit more. For the same reason they are available only in a few natural shades quite matching with skin tones, pink, peach and red to mention a few.
If you have dry skin, keep a little distance from lip stains. Alcohol can dry your lips a little more. Properties of Smudge-proof and long lasting make them different from normal lipsticks. If you have applied lip stain, use lip balm as the second coat. You can also use lip gloss instead of lip balm, to make your lips appear fleshy and wider. They are available in bottles with applicator brush and also similar to marker pens.
Lip liner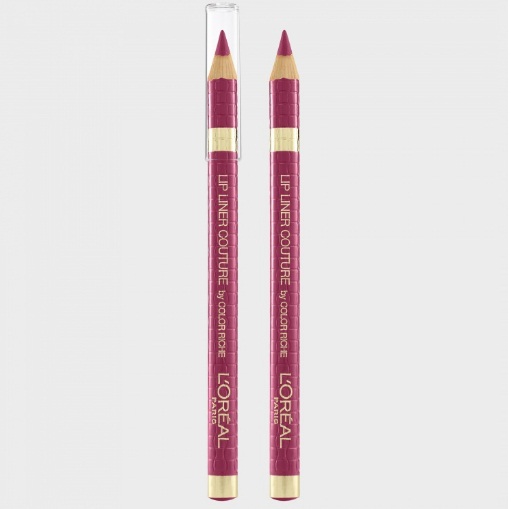 They are available in pencil and pen stick variants, and in plenty of shades. Choose lip liners perfectly matching with the colour shade of lipstick. Though lip liner is not so trendy nowadays, we can't completely avoid it from makeup kit. You can give beautiful shapes to lipstick using lip liner and also draw clear cut boundaries for lips using lip liners. Apply a coat of lip liner just before you apply lipstick, and your lipstick stays longer.
It also helps to broaden thin lips and reduce the size of big lips, if used effectively. Apply light shaded foundation on your lips. Above and beneath the lips outside the boundary, draw your lips using lip liner. Slightly shade using lip pencil and apply lipstick or lip colour later. If you want to reduce the size of lipstick, use lip liner inside the lip border to give an illusion of smaller lips.
Lip crayon
Lip crayons are thick pencils filled with lip colours. You can sharpen its tip before use, similar to normal pencils. They are also available in pen forms that can be twisted and used. Lip crayons suit all age groups, and are available in mate and glossy variants. Mate type is used to give colour to lips, while glossy crayons own the properties of lipstick and lip balm.
Some natural tricks to add colours to lips
If you have allergy towards artificial elements used in lipsticks, mix glycerin and honey, or add sugar to glycerin and apply on your lips. It enhances the colour of your lips. It's the easiest method to enhance the beauty of lips that can be done at home. If dryness is the only problem with your lips, apply glycerin only
A simple trick to retain lipstick for long hours
There is a simple tip to retain your lipstick for long. Use 2 or 3 coats. After first coat, gently press your lips using soft tissue. After second coat, and use tissue paper again and complete the work with the final coat. It retains longer.
Image source: Pixabay
Read a few more articles on Makeup tips & Ideas. Here is the page link. Click on the images in the gallery to read.
(Visited 191 times, 1 visits today)