Tough Love Bark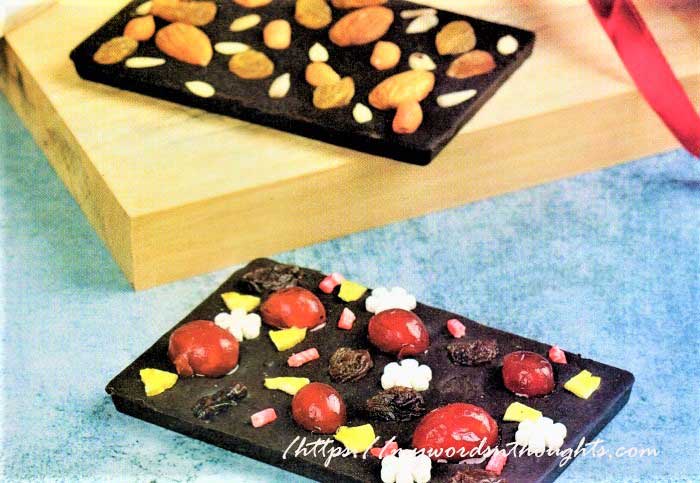 Ingredients for Tough Love Bark:
1. Dark chocolate chopped into small pieces – 1 cup
2. Freeze dried cherry, banana chips, sprinkles (optional), raisins, groundnut, almonds – To decorate
How to prepare Tough Love Bark?
1. Take dark chocolate in small sized bowl.
2. Melt it using microwave or double boiling method, by placing it above boiling water.
3. If you are using microwave, stir it every 20 seconds till chocolate melts completely.
4. Transfer the chocolate to a mould and sprinkle cherries and nuts on top.
5. When it cools completely, place the love bark in refrigerator for 15 minutes to set.
6. You can store Tough Love Bark in air-tight containers up to 3 weeks.
I Love You Chocolate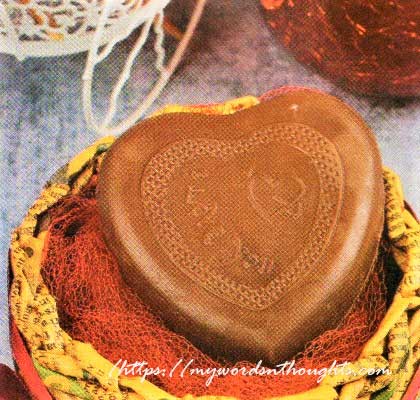 Take 75 gms of milk chocolate. Melt it and pour into your message mould. Place it in refrigerator and set.
Courtesy: Vanitha Magazine, February 4-17, 2023
Read a few more chocolate recipes. Visit my page.
(Visited 13 times, 1 visits today)