To the tender bud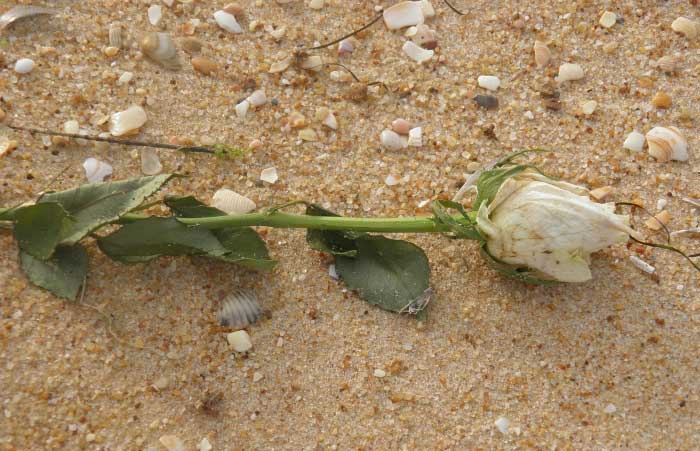 I am just like you, my tender bud,
Which shed & died before opening its petals.
I am just like you
In other words,
I am your rebirth.
Fate is same for us,
I am just like you.
When you were in a hurry to wake up
With the morning sunshine,
Your petals were crushed.
You were thrown away
To the cold valley of death,
By the hands of fate!
Same cold hands left me with
Unsolved puzzles many times
And pushed me into the stream of mirage,
Whenever I tried to weave my dreams with seven colours.
Yes, I also had dreams,
Just like you!
Infinite colours, dreams and desires…
Then a lively soul & a loving heart.
Yes, I also had an innocent smile,
Just like petals of yours;
Which spread fragrance of love
Like the moonlight.
But when fate put its footprints on me,
My petals of desires were crushed forever,
And the soul I treasured always
I lost somewhere without traces.
The petals which were once filled with dewdrops,
Now are filled with tear fields, agonies and lost desires!
Or the mystery given by –
Countless puzzles of time?
There was a time when
You danced with tender breeze.
But now strokes given by
Footsteps of death,
Which may take you away anytime.
Those wasted dreams which have been –
Crushed under the earth,
Will they be born again? Tell me.
Yes, I know my hopes have no life
Yet, I wait just like you,
In hope of a daybreak,
Full of life.
Translation: ഇളംപൂവിനോട്.
Originally written in 2001.
Image source: Pixabay
(Visited 8 times, 1 visits today)