These Bollywood actors turned Superstars playing dual roles
What's common between Rajesh Khanna – the first superstar of Indian film industry and Hrithik Roshan – the first superstar of Indian cinema in the new millennium? Any how can both these superstars related to Hema Malini, the dream girl of Bollywood? Yes, you guessed it right. All these three actors established as big actors of Bollywood playing dual roles for a few all-time blockbuster hits of Bollywood – Aradhana, Kaho Na Pyar Hai and of course, Seeta Aur Geeta, one of the major hits of 1970s which established Hema Malini as a lead actress. Same is the case of Shahid Kapoor too, who broke his chocolate image through performance oriented film Kaminey, where he played a double role. Sri Devi, Sadhna, Rakhee and Govinda are a few more names who rose to stardom playing double roles, and most of these films still remain their most popular as well. The movies are Chaal Baaz, Sharmilee and Aankhen respectively. Also read:
Bollywood actors who received National award for a dual role
.
Rajesh Khanna played father and son in Aradhana which established him as superstar
Rajesh Khanna did only a handful of films with a couple of hits before Aradhana (1969) happened to him. It was not for the first time he played a double role. His first signed film was Raaz, where he played a double role. What's common in both these films is one of the characters dies before the interval and no combination scenes with Rajesh Khanna playing dual roles for a single shot. Aradhana gave Khanna the big break in the very early phase of his Bollywood journey and after the huge success of this film a series of hits followed and, film critics' and media hailed him as the first superstar of Indian cinema.
Hrithik Roshan played dual role in his debut film – Kaho Na Pyar Hai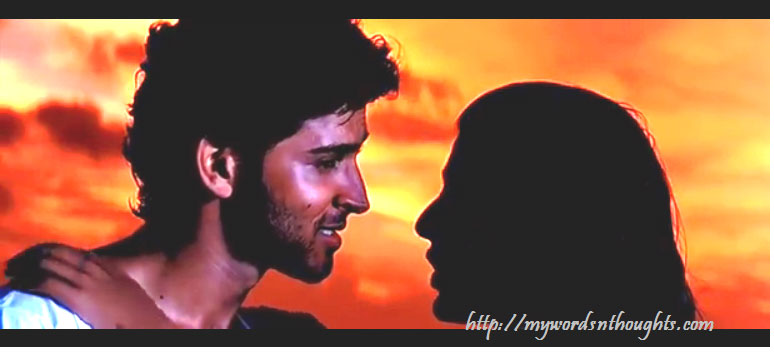 Only a few actors are lucky enough to become stars with the debut film itself. Hrithik marked his Bollywood debut through Kaho Na Pyar Hai, where he played the dual roles of singers Rohit and Raj Chopra. The film was declared all-time blockbuster and Hrithik became a star overnight. Similar to Rajesh Khanna, he took only less time to establish as the lead hero of Bollywood, and Aradhana and Kaho Na Pyar Hai remain the most popular films of both these superstars. Most recently its director Rakesh Roshan revealed that the movie was in fact inspired from Rajesh Khanna's Aradhana. But the movie had plots similar to south Indian flicks – Ratha Sapthami (Kannada) and Love Birds (Tamil).
Hema Malini's dual role in Seeta and Geeta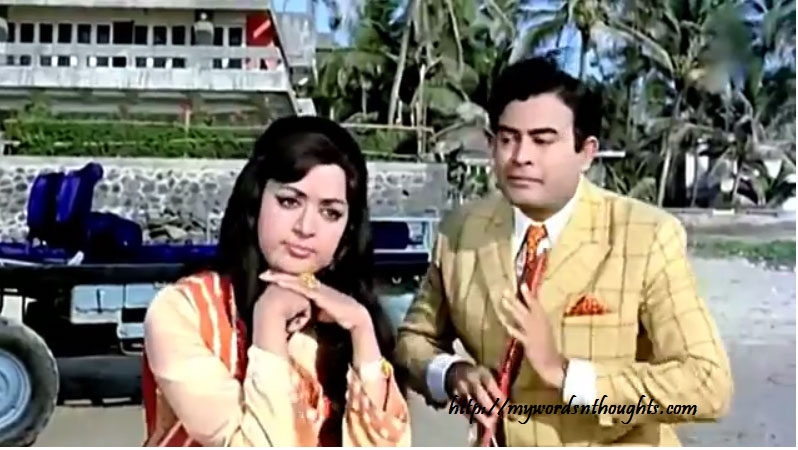 The movie where Hema played the double role of sisters still remain the most popular film of this talented actress. Not only that, Seeta and Geeta is regarded as her career best film, in terms of performance and popularity and she received her single Filmfare trophy for this film too.
Rakhee's two extreme avatars in Sharmilee
Rakhee Gulzar was just one-year old in Bollywood film industry when the dual role of sisters in Sharmilee was offered to her. Jeevan Mrithyu opposite Dharmendra was the only release till then. She was casted opposite Shashi Kapoor, and she appeared in two different roles in the film. She played a traditional girl Kanchan and an ultra-modern Kanchan in the movie. Sharmilee, along with Lal Patthar and Paras released the same year, established Rakhee as a lead actress of Bollywood.
Aankhen – Govinda's first blockbuster
Though Govinda started his Bollywood journey in the second half of 1980s, and had a handful of hits throughout 1980s and early 1990s, Aankhen is widely regarded as a breakthrough movie of his career. The movie was the highest grosser of Bollywood in the year 1993 and started the successful association of Govinda and David Dhawan, which gave a series of hits in the 1990s and later. In fact David Dhawan gave Govinda the real fame in Bollywood, and the huge success of Aankhen paved the way for it. In the movie, both Govinda and Chunkey Pandey played dual roles, and 5 years later he reprised a similar kind of role in Bade Miyan Chote Miyan. Amitabh Bachchan played the parallel lead role and this movie too was a super hit.
Kaminey – The movie which rewrote the professional career of Shahid Kapoor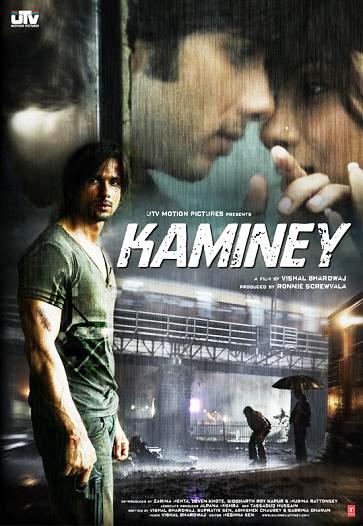 Shahid Kapoor got associated with Bollywood in the first half of 2000s, and received a handful of hits too. He was known to a chocolate hero of Bollywood and Ishq Vishq, Vivaah and Jab We Met are some of his major hits. Through Kaminey, he surprised everyone through a role which he has never done before. He played the dual role of a bad boy and good boy in the film, and his performance was critically well-acclaimed and the movie too was a box office hit. The movie was directed by Vishal Bhardwaj, which gave him the next breakthrough role through Haider.
Chaal Baaz – One of the best performances of Sri Devi as an actress
Her iconic dual role in Chaal Baaz is regarded as one of the finest female performances in Bollywood commercial cinema. Chaal Baaz is her best performance oriented film till then aside Chandni released the same year, though she has been active in Bollywood since mid-1980s. After Mr. India, Chaal Baaz is her top movie of 1980s, and helped her to establish as the no: 1 heroine of Bollywood. Chaal Baaz is a remake of Seeta Aur Geeta, the movie which established Hema Malini as a star. Chaal Baaz too played the same role for Sridevi. Quite co-incidence, both the movies gave stardom to both its lead actresses. Yet another interesting trivia, in a career spanning to 4 decades in Hindi cinema, Sridevi earned two Filmfare awards in Hindi in best actress category, and she played dual roles in both – Chalbaaz and Lamhe.
Mystery Girl – Sadhna in the thriller trilogy of Raj Khosle
Woh Kaun Thi – proved to be the milestone in Sadhna Shivdasani's career, where she played a double role. Its songs sung by Lata Mangeshkar and composed by Madan Mohan showcased her grace and charm, and is one of her career bests. Her double role was repeated Raj Khosle in Mera Saaya, and its success prompted the same director to complete the trilogy through 'Anita', though it couldn't recreate the same magic. Sadhna played the role of siblings in both Woh Kaun Thi and Mera Saaya, while her character Anita pretended to be two distinct persons in the movie which completed Raj Khosle's trilogy. Definitely these dual roles played a significant role in shaping her career, and placed her among the list of A-grade heroines of B-town in the 1960s.
Conclusion
But let me add one important thing. Though all the dual roles listed above proved to be breakthrough roles of respective actors' careers, only Rajesh Khanna and Hrithik Roshan achieved superstar status following the movie's release.
All the 6 performances listed above, the actor who played the dual role was nominated at Filmfare awards in best actor/actress category except Rakhee for Sharmilee. Among those 5 nominations, Hema Malini, Sri Devi and Hrithik Roshan received the trophy as well. One more actor needs special mention here. It's Shatrughan Sinha who got a big break through Kalicharan in 1976. Till then he mostly played supporting and villain roles on screen.
Read a few more topics on Rajesh Khanna

, the charismatic hero and the first super star of Indian cinema. Here is the page link. Click on the images to read.