Thariyunda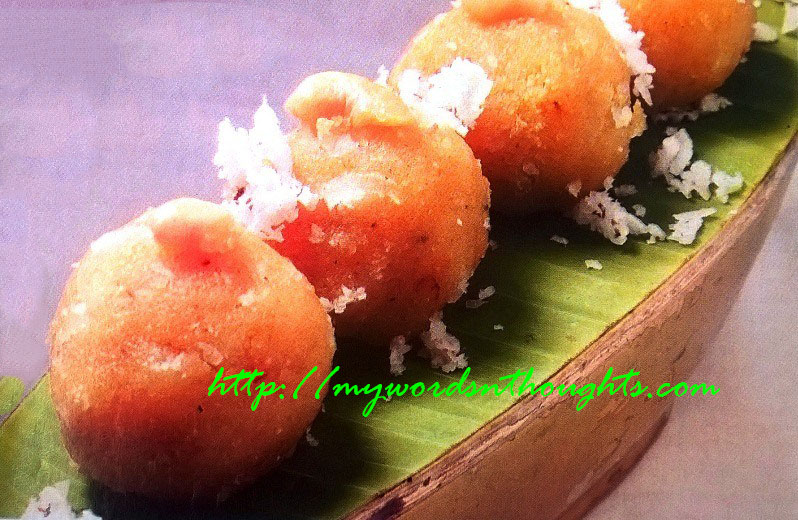 Ingredients for Thariyunda:
1. Ghee – 2 big spoons
2. Cashews and raisins – A little
3. Rava roasted – 1 glass
4. Coconut scrapped – 1.5 glass
Sugar – 1.5 glass
Milk – ½ glass
5. Cardamom powder – 1 pinch
How to prepare Thariyunda?
1. Heat ghee and fry raisins and cashews.
2. Add fried rava to it, fry it again and keep aside. Allow it to cool.
3. Mix together ingredients no: 4 and place it in flame.
4. Allow the contents to thicken.
5. When sugar melts and it turns thick, take off from flame.
6. Add rava and cardamom powder to it.
7. Mix well and make small balls from them.
Recipe Source: Vanitha Magazine February 15-29, 2012
You can read a few Laddu recipes. Here is the page link. Click on the images in the gallery to read.
(Visited 178 times, 1 visits today)