Thari Dosi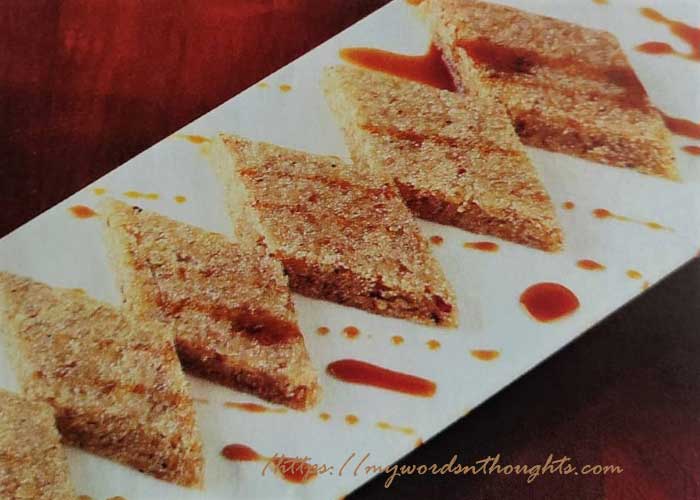 Ingredients for Thari Dosi:
1. Sugar – 1 cup
Coconut scrapped – ½ cup
2. Ghee – 4 big spoons
Semolina – 1 cup
Fennel seeds crushed – 1 small spoon
Cardamom crushed – 3
Vanilla essence – 1 small spoon
3. Rice flour – As needed
How to prepare Thari Dosi?
1. Mix sugar and scrapped coconut together.
2. Heat a pan and add these ingredients.
3. Keep stirring the contents till sugar is fully melted and turns sticky.
4. Add ingredients no: 2 and keep stirring for 10 minutes.
5. In a serving tray, gently sprinkle a little rice flour as a thin coat.
6. Pour this hot mixture into the tray and spread uniformly using the back side of a spoon.
7. You can cut them into diamond shapes and serve.
Courtesy: Vanitha Magazine April 16-29, 2022
Also read a few more semolina recipes. Click on the images in the gallery to read.
(Visited 38 times, 1 visits today)