Thakkali Theeyal (Tomato Theeyal)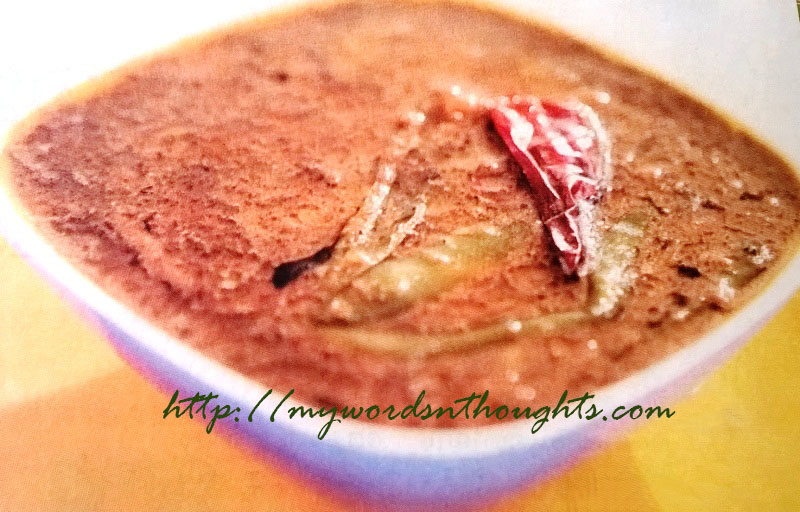 Ingredients for Thakkali Theeyal (Tomato Theeyal):
1. Red tomatoes – 3
Shallots chopped – ¼ cup
Green chillies – 5
Oil – 5 small spoons
2. Coconut scrapped – ½
Bird's eye chili dried (Kanthari) – 8
Curry leaves – 3 stalks
3. Chilli powder – 1 small spoon
4. Tamarind juice – If required
How to prepare Thakkali Theeyal (Tomato Theeyal)?
1. Sauté ingredients no: 1 in hot oil and keep aside.
2. Fry ingredients no: 2 in a kadai (pan) till golden brown.
3. Add chilli powder to it. Keep the flame low.
4. Allow the contents to cool and later make a fine paste.
5. Add this gravy to sauted ingredients along with enough salt and water.
6. Boil your curry well and serve.
7. You can also add tamarind juice (if only required).
Archive: Vanitha Magazine February 15-28, 2010
Read a few more tomato recipes belonging to different categories. Click on the images in the gallery to read.
(Visited 491 times, 1 visits today)