T. P. Gajendran – Film director and actor from Tamil cinema
T. P. Gajendran (1955-2023) was a film celebrity from Tamil cinema, who has directed many movies since late 1980s. He has also portrayed several brief roles on screen since mid-1980s. In a career spanning to 35 years, he has acted in more than 50 Tamil films and has also directed 16 films, including one Kannada movie – Ganda Mane Makkalu (1988). He is the brother-in-law of T. P. Muthulakshmi, prominent female comedian of Tamil cinema in the 1950s and 1960s. As a film director he is best known for directing a series of movies in the early 2000s with Prabhu playing titular roles. All those films were made on medium budgets, and comedy entertainers targeting family audience.
Following his sister-in-law's footsteps T. P. Gajendran he joined film industry as an actor with Chidambara Rahasiyam in 1985. From there on, he appeared in many movies, though he mostly played small roles. He came to prominence after he turned a director. Initially he worked as an assistant to film director Visu. Veedu Manaivi Makkal in 1988 marked his directorial debut. He mostly directed family dramas, giving preference to lead hero. He directed his last film, Magane En Marumagane in 2010, and now mostly plays character roles on screen. Devathaiyai Kanden, Pithamagan, Pammal K. Sambandam, Majaa, Thirumalai etc are some of his noted roles. Panni Kutty in 2022 was his last big screen appearance. He also acted in TV series, Idhayam one decade back.
T. P. Gajendran – Some interesting and less-known facts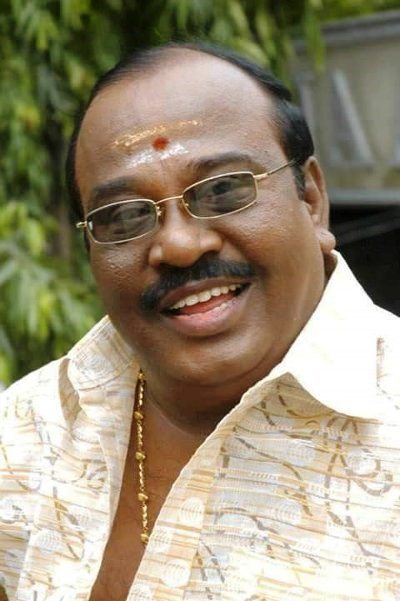 1. He was elected as the president of Cinema Technicians Association in 2015.
2. Budget Padmanabhan (2000), Middle Class Madhavan (2001) and Banda Paramasivam (2003) are his family entertainers with actor Prabhu. Their fourth film together Aasai Vachen Unmele got shelved.
3. Most of his film titles are coined from the lead male character names, their profession, behaviour, mannerisms or character, and almost all of them are hero centric films. For instance, Enga Ooru Mappillai, Enga Ooru Kavalkaran, Paattu Vaathiyar, Pasamulla Pandiyare etc apart from Prabhu movies of early 2000s.
4. Politician M. K. Stalin was his college mate.
(Visited 544 times, 1 visits today)