Tanuja – Popular Bollywood actress of 'Jewel Thief' fame
Tanuja is a very popular Bollywood actress who was most active in the 1960s and 1970s. She was one of the top stars among Bollywood heroines of 1960s with films such as Jewel Thief, Imtihaan, Haathi Mere Saathi, Mere Jeevan Saathi, Anubhav, Paisa ya Pya, Jeene Ki Raahi, Pyar Ki Kahani, Imtihaan, Bhoot Bangla, Chand Aur Suraj, Baharen Phir Bhi Aayengi, Nai Roshni, Do Chor etc to her credit. A member of Mukherjee–Samarth family, she is related to Chopra and Devgan film families too. She is the younger sister of iconic actress Nutan, mother to popular actress Kajol, aunt to Rani Mukerji and mother-in-law to Ajay Devgan. Most of the members of the close family circle have given significant contributions to Bollywood and Bengali cinema, best known as actors and filmmakers. Also read: Top Bollywood Songs featuring Tanuja.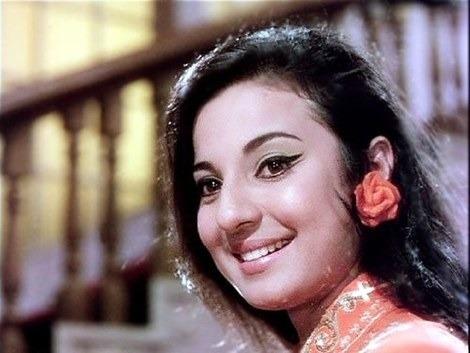 Tanuja was born in 1943 in Chembur, Mumbai to a family with strong film background. Many of her generations are associated with Bollywood and Bengali cinema, and now 5th generation has entered film scene through her grand-niece Pranutan Behl. A member of Mukherjee-Samarth family, she was born to film director Kumarsen Samarth and actress Shobhna Samarth. Her maternal grandmother, Rattan Bai, and aunt Nalini Jaywant were also actresses. She had three siblings including the elder sister, Nutan. Her parents separated when she was a child, and her mother lived with film actor Motilal. But her parents were not legally divorced. Tanuja married Bengali filmmaker Shomu Mukherjee in 1973. They two got separated after 10 years though not legally divorced. Tanisha Mukherji is her second daughter.
Tanuja started her film journey as a child actress through Hamari Beti (1950) which starred her elder sister in lead role. She was credited as Baby Tanuja in the movie. 10 years later she debut as an adult actress through Chhabili, co-staring Nutan and the movie was directed by her mother. Hamari Yaad Aayegi (1961), directed by Kidar Sharma was her debut film in female lead. In the next one decade, her roles in Jewel Thief and Baharen Phir Bhi Aayengi she established as one of the leading actresses of Bollywood, mostly handling modern roles. With late 1970s she moved to character roles.
Tanuja – Some interesting and less-known facts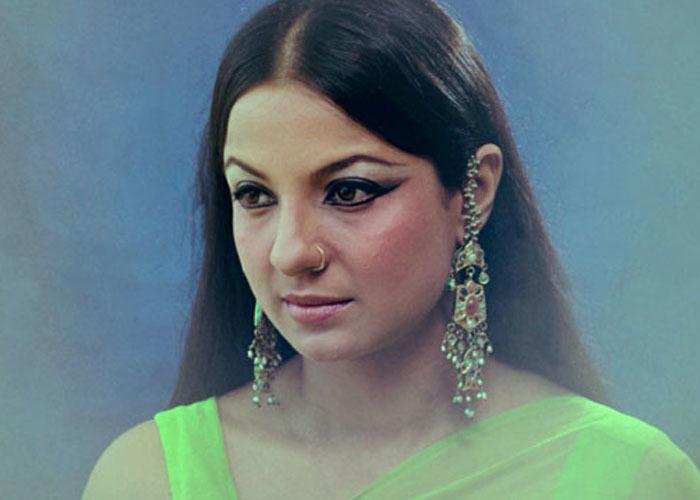 1. As a Bollywood actress, she broke stereotypes of Bollywood heroines mostly associated with tear jerking family dramas. She presented most of her roles as a modern woman or a naughty girl, far cry from emotional roles played by most of her contemporaries. Interestingly such naughty shades are well seen in Kajol's film characters too.
2. Despite remaining one of the top actresses of 1960s, she was never nominated at Filmfare awards in best actress category. However she was nominated twice in best supporting actress for Jewel Thief and Paisa ya Pyar, winning the award for the latter in 1970.
3. She left school at the age of 16 and did a brief role in Nutan starrer Chhabili, because of financial crisis.
4. She always wanted to remain a talented actress than a top actress. For the same reason she also accepted good roles, though as supporting artist.
5. As her first daughter Kajol is married to Ajay Devgan, she is related to Devgan family, with leading names being stunt master Veeru Devgan (Ajay's father) and Anil Devgan (Ajay's brother).
6. Actor Mohnish Behl (son of Nutan Nehl) is her nephew.
7. Through her marriage with Shomu Mukherjee, she is related to Mukherjee filmy family of Bengal. Filmmakers/actors Joy Mukherjee, Deb Mukherjee and Ram Mukherjee are her brothers-in-laws. Thus she is the aunt to actresses Rani Mukerji and Sharbani Mukherjee, and director Ayan Mukherjee.
8. She was paired with her brother-in-laws – Joy Mukherjee and Deb Mukherjee for 1972 love triangle – Ek Baar Mooskura Do. Though the movie was a flop, the songs became instant hit.
9. She played female lead opposite Rajesh Khanna in hit films like Haathi Mere Saathi and Mere Jeevan Saathi, music composed by R. D. Burman. They shared screen space in 9 films.
9. Zaakol, Unad Maina and Pitruroon are among her Marathi films. Tanuja has tonsured her head to play a widow in Pitruroon.
11. In her debut Bengali film, Deya Neya (1963) she was paired with matinee idol Uttam Kumar. Anthony-Firingee (1967), Teen Bhuvaner Parey (1969), Prothom Kadam Phool and Rajkumari (1970) etc are a few more releases.
12. Among Bengali actors, her pairing with Soumitra Chatterjee was appreciated most. Among Hindi actors she was most successful with Dharmendra, Sanjeev Kumar and Rajesh Khanna.
13. She is a chain smoker, and never hid this fact from public.
14. Tanuja, similar to her elder sister in Yaadgaar and Dilli Ka Thug, and her aunt Nalini Jaywant in Sangram, flaunted her body in a swimming suit in Baag Mein Kali Khili song of Chand Aur Suraj.
15. She was the lead heroine of 1969 musical hit, Jeene Ki Raah, the movie which snatched Filmfare Award for Best Music from the iconic movie – Aaradhana, known for its extremely popular songs.
(Visited 760 times, 1 visits today)