Swasika Vijay – Actress from Tamil & Malayalam films and soaps of 'Seetha' fame
Swasika Vijay, credited as Swasika is a south Indian actress who works in Tamil and Malayalam TV shows and movies. Her real name is Pooja. Among all the film and television roles, the lead role in Dhathuputhri and Chinthavishtayaya Seetha and her titular role in current Malayalam series, Seetha – sequel to Chinthavishtayaya Seetha are most popular. Maidhanam, Vaigai, Kandathum Kannathathum, Gorippalayam and Saattai are some of her impressive roles in Tamil films. Cinema Company, Ayalum Njanum Thammil, Orissa, Kattappanayile Hrithik Roshan, Oru Kuttanadan Blog, Kuttanadan Marpappa, Kootasha, Prabhuvinte Makkal etc are some of her appearances in Malayalam films. In 2022, she came to limelight after appearing in a bold role in Chathuram, directed by Siddharth Bharathan.
Swasika marked her screen debut through Tamil films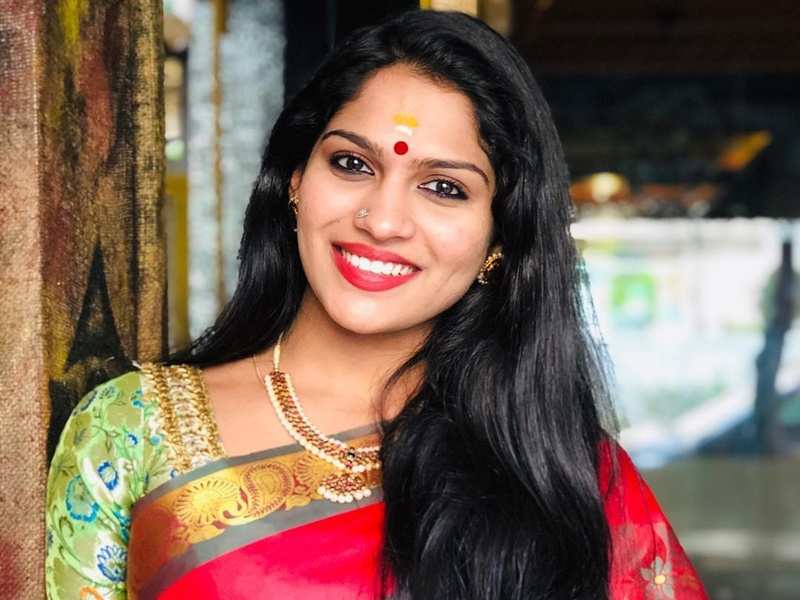 Swasika was born in Keezhillam, Perumbavoor in 1990. She joined entertainment industry through Tamil films, playing a real life character in Sundarapandi's Vaigai. She was doing Plus-1 when she received her first film offer. As she was offered a good film role, she discontinued studies soon. Since then she mostly played village belle roles on Tamil screen before started taking Malayalam projects.
Though she appeared in a few Tamil films, none of them were interesting. Soon after her Tamil debut she did a couple of Malayalam films and she continued her studies to concentrate on films. But unexpectedly when she didn't get good offers, she slipped into depression. She practised yoga and meditation, and when was offered 'Dathuputri' serial, she got a new life.
2012 film Cinema Company marked her Malayalam film debut, where she played Reena. She worked with Vinay Forrt in Prabhuvinte Makkal, and her role got noticed. Now she is regular in Mollywood playing supporting roles, apart from protagonist roles on Malayalam small screen. Chathuram (2022) is her most famous role till now.
Swasika Vijay – Some interesting and less-known facts
1. She is a trained dancer and has participated in competitions since school days. In fact one of her classmates at school fell head over heels in love with her after watching her dance moves.
2. She has a lost love in her life with whom she is still trying for a patch up. In hope, she sends him Valentine and birthday gifts every year.
3. Her third Tamil release 'Maithanam' was screened at many International film festivals. After that she got the tag, Village belle in Tamil movies. Yet she played a modern role in her next release – Kandadhum Kaanadhadum.
4. She mostly played second lead and character roles on Malayalam big screen, while she played female protagonist on small screen.
5. She worked as a TV host for a brief period in Jeevan TV, and also appeared in a few TV ads. She anchored kid's show, Katturumbu.
6. She anchors live shows, and also performs as a dancer.
7. She made a special appearance as a dancer in Malayalam movie, Neeli.
8. Till now she has appeared in more than 40 films, belonging to Malayalam and Tamil.
9. She got Flowers TV awards for Best Actress for Chinthavishtayaya Seetha and Adoor bhasi TV award for Best Actress for Seetha, both in 2017.
10. Her small role in Kattappanayile Hrithik Roshan proved lucky for her. In fact the role was first offered to another actress. The movie gave her a re-entry and people still remember her role as 'Theppukari'.