Stuffed Potato Bread Balls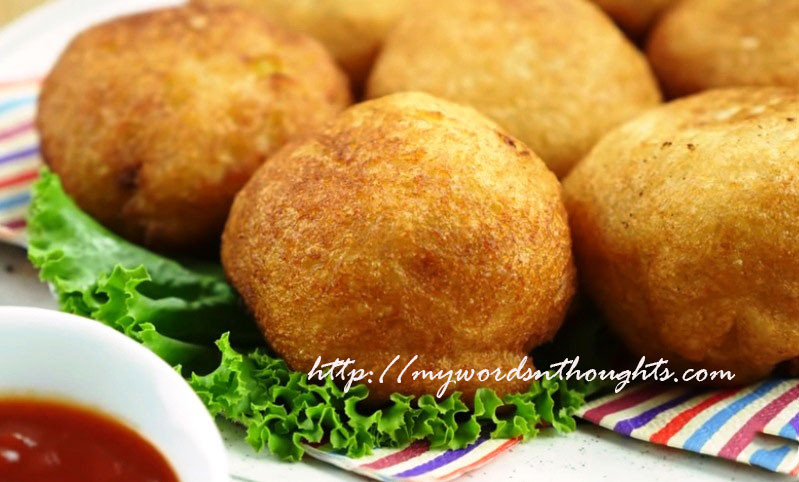 Ingredients for Stuffed Potato Bread Balls:
1. Boiled potatoes – 2, big (peel of the skin)
2. Green chillies and chopped coriander leaves – 1 table spoon
3. Lemon juice – 1.5 small spoon
4. Bread, turmeric powder – As required
5. Bread slices – 12
How to prepare Stuffed Potato Bread Balls?
1. Take ingredients 1 to 4 in a bowl and mix well using hands.
2. Remove the edges of bread slices.
3. Dip bread slices in water and then squeeze excess water.
4. Bread slices should not lose their square shape.
5. Place a little filling inside each bread slice and make balls.
6. Deep fry the balls in hot oil.
Read a few more potato snack recipes. Here is the page link. Click on the images in the gallery to read.
(Visited 92 times, 1 visits today)