Strawberry Ice Lolly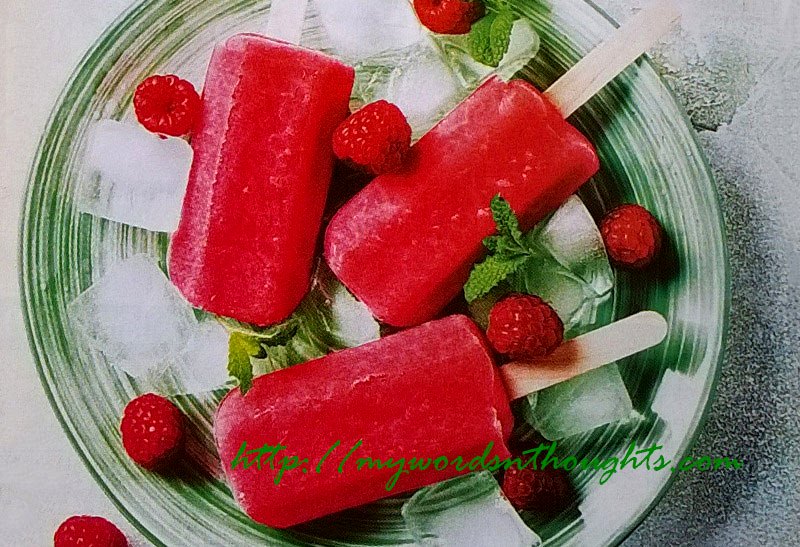 Ingredients for Strawberry Ice Lolly:
1. Strawberry – 400 gm
Sugar powdered – 2 or 3 big spoons
Lemon juice – 2 small spoons
How to prepare Strawberry Ice Lolly?
1. Blend well in a mixer all the ingredients and strain it.
2. Pour this mixture to ice lolly moulds.
3. Set it by placing in freezer for 6-8 hours.
Note: You can also set the lollies in small glasses. Pour the juice to small glasses. Place ice lollies in freezer for one hour first. Then gently insert a lolly stick inside it. Again place the lollies in refrigerator and freeze it. Serve chilled.
Courtesy: Vanitha Magazine, April 1-14, 2018
Read a few more Ice Pop recipes here. Here is the page link. Click on the images in the gallery to read
(Visited 201 times, 1 visits today)